Everyone knows Girls love playing with Dollies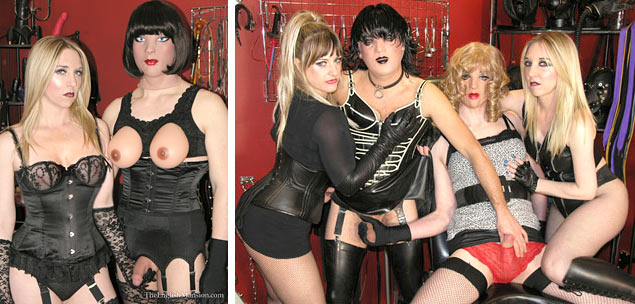 And at The English Mansion we have lots of willing (& unwilling) victims for us to dress up and play with

Extreme TV Transformations
Introducing Latex Female Masks, Prosthetic Breasts & Body Suits – The Ultimate Transformations
If you want to totally transform your man then female face masks, dolly hoods, prosthetic breasts and body suits are the ultimate. For a long time on the fetish scene, rubber with its second skin quality, has been used for dramatic TV dressing transformations but today things have move on and now along with incredible realistic latex female face masks you can buy entire flesh tone body suits and transgender prosthetics.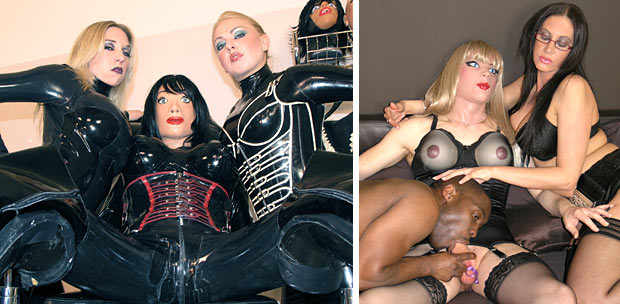 Meet the Mansion's real-life sex dollies
I love how these prosthetics can totally transform one of my slaves into a completely new being or toy for me, this allows me to take away everything from the slave  –  his identity, his name, even his gender.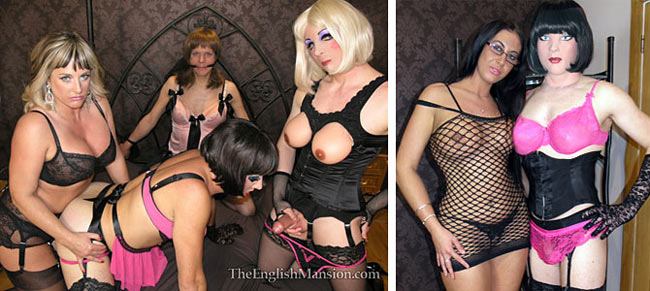 Where to buy these ultimate TV transformations, however, they are pricy!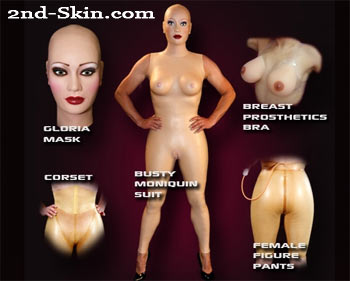 Photogenic Masks – Incredible Life-like Masks
Second Skin – Amazing Entire Body Transformations
Maskon – Resources for Latex Female Masks
Femskin – Transgendered Prosthetics & Prosthetic skins
Breastforms – Realistic Prosthetic Breasts  
Click on the poster below to – Watch the Trailer 'My New Fuck Dolly' – Now Showing inside The English Mansion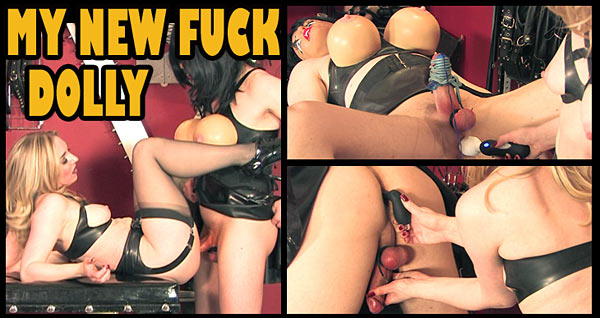 Mistress Sidonia has the wicked idea of taking one of her male slaves and transforming him into a new shiny, T-girl fuck doll, for her amusement and sexual pleasure. She starts by taking away his identity with a female mask, then dressing him in a rubber skirt, corset and heels before the finishing touch of a large pair of breasts. The new fuck dolly is then ready for her first use, her enlarged clit bringing Mistress to an intense orgasm. The dolly is then laid on her back, her pussy stretched and teased before being brought to her first T-Girl orgasm with a vibrator whilst Mistress gently rubs at her dolly's engorged clit.