English Mansion Recommendations: The Femdom Artist ~ Sardax
Highly recommended by The English Mansion is Sardax's Website with free previews and membership offering extremely good value.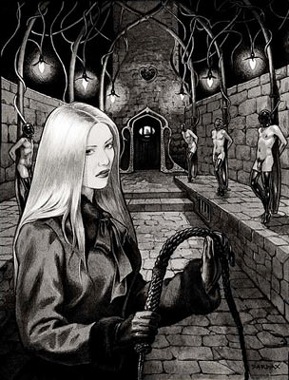 Portraits of Mistress Sidonia drawn by the incredibly talented Sardax
Sardax's website offers a selection of extraordinary and elegant female domination artworks many paired with stories and downloadable audio files. The artworks, illustrations and watercolours offer a unique vision of a femdom utopia, inhabited by beautiful goddesses, who unrestrained by reality, can literally use and abuse the men and slaves that serve them any way they wish.