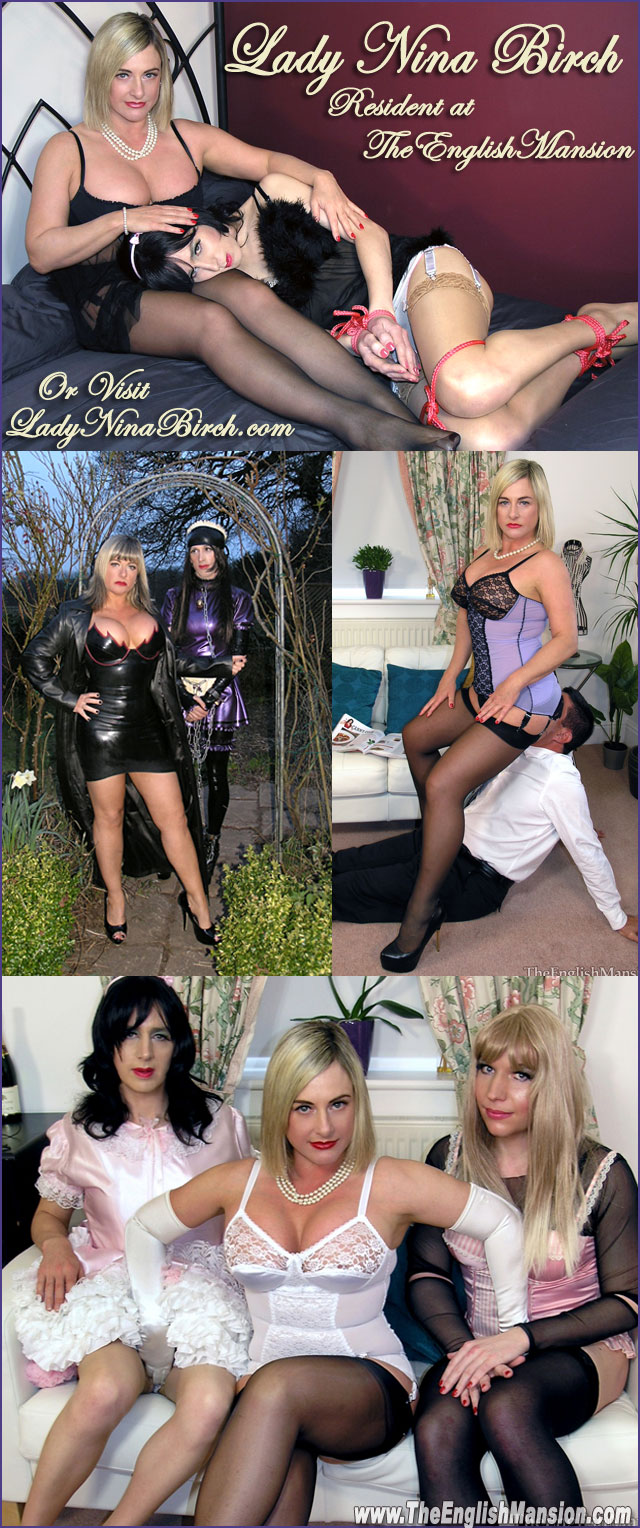 Two recent Mansion films (Maid Trained Maid Milked & Nina's Sissy Slut Girls) and two up-coming ones featuring Lady Nina Birch and some of her 'special girls' Felicity, Natalie & Tiffany.

 All New Website
Lady Nina Birch resident English Mansion Domina, cock controlling dom wife and sissification specialist has completely revamped her personal website with a huge number of new and recent photos of Ms Birch in action.

Visit the all new www.ladyninabirch.com
Lady Nina's main focus is domestic-style domination. She loves to play at being your strict wife – she'll train, control, tease and humiliate you and your 'little man'. Her other passion is for TV, Slut & Sissy training and you'll soon find yourself dressed up and worshipping her strapon. Her huge wardrobe also extends to everything from slut wear to full sissification attire, to make up and wigs. She also specialises in clothing & leg/foot fetishists.

——————————-
Jessica Dee's Thoughts of a Submissive CD
Also check out this great blog about Jessica's visit to the Mansion English Mansion – Third time's a charm where she gets taken in hand by both Lady Nina Birch & Miss Jessica Woods here