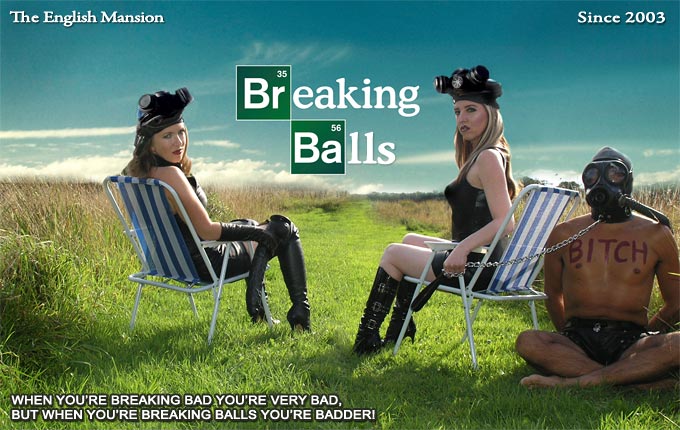 We're Breaking Bad this 2015 at The English Mansion
Wishing all our friends, fellow Dominas, site members and the entire BDSM community a Spanking New Year in 2015!
with thanks to Mistress T check out her excellent Blog here
How to beat the Monday Blues
In addition to releasing a new & exclusive film every day & double updates on Fridays, Saturday & Sundays – every Monday we will be showcasing a 'Classic Mansion Movie' complete film (i.e. not  in parts). So that newer members can be introduced to some of our most popular movies (based on downloads) as with over 500 hours of femdom footage it helps to be given a little pointer 🙂 There is just too much for you to enjoy inside The English Mansion.
Mansion Monday Classics
Don't miss our Members' Favourite Mansion Movies – showcasing this January