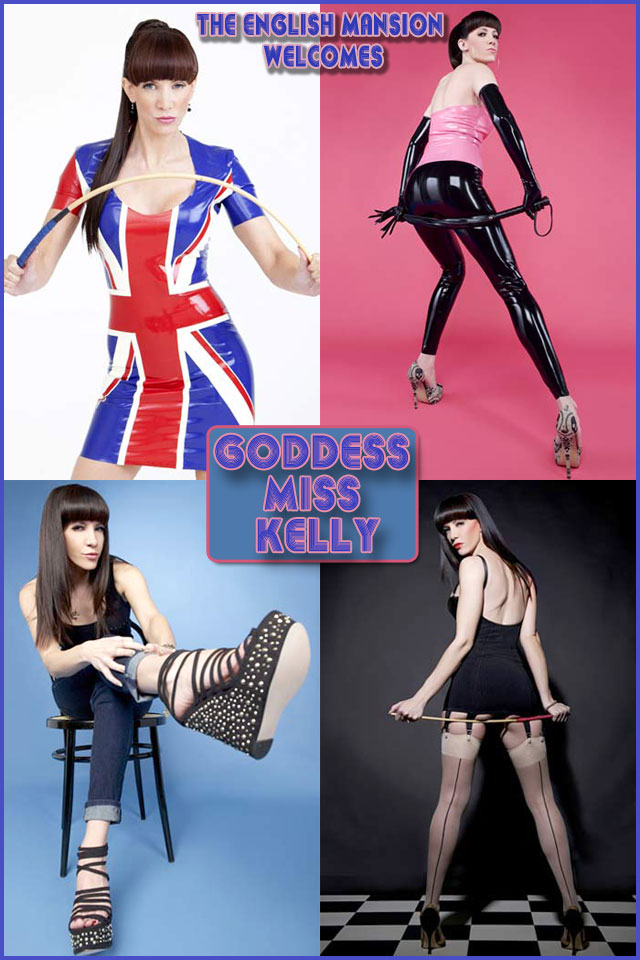 We were pleased to recently welcome Goddess Miss Kelly to The English Mansion. Miss Kelly is an attractive, slender and graceful Lady, with epic legs. Displease this Mistress and you will find yourself soundly chastised by her cruel tongue and her harsh right hand as this Mistress is a strict disciplinarian. She likes you to know your place – at her feet, and once there, prepared to be dominated by her mean peds. As a Foot Goddess, Kelly has petite (size 3), perfectly pedicured feet and a huge selection of open toe shoes & sneakers that she loves to wear.
As a prodom, she specialises in Verbal Humiliation, Foot Domination/Worship, CP & Findom scenes and is based in Greater London, UK.
Visit her website here: www.goddessmisskelly.com, her members site Realm of Worship or here for More Info
You can see Goddess Miss Kelly in action right now inside the Mansion in the Pretty Maid Manor series.