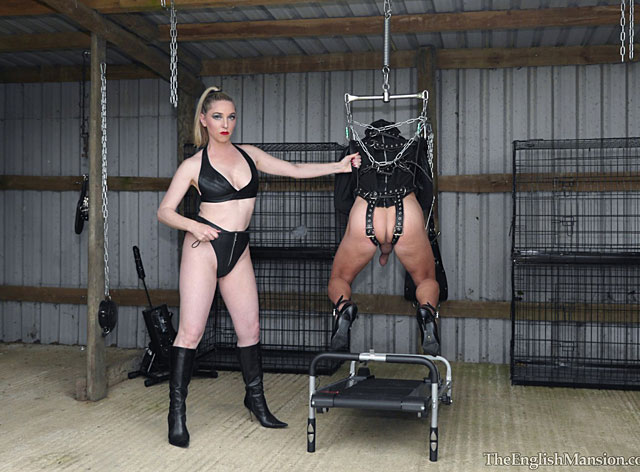 I expect all my slaves to act as beasts of burden toiling to carry or cart myself or my fellow Mistress friends around The English Mansion. Well, why should we walk or dirty our boots? It is, therefore, essential that my slaves are kept fit and ready for the task.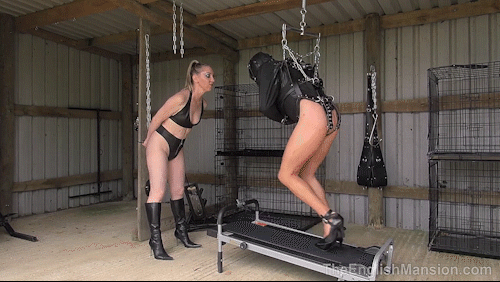 So in order to increase the fitness and stamina of one lagging slave I devised a new training program, 'The Endless Torment Treadmill'. The slave was first put into complete sensory deprivation, totally unable to see or hear in an extreme leather hood and straitjacketed (though I have customised this jacket with some large holes as I require access to his sensitive nipples). Then he was suspended just above the ground on a bungee chain, while I placed a treadmill under him.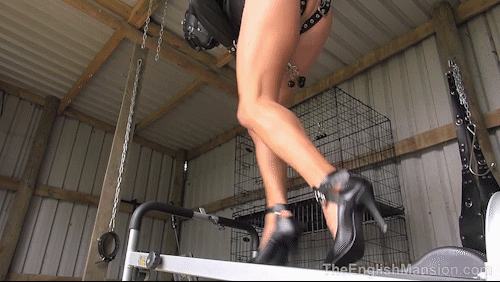 Now the slave can avoid the treadmill by lifting his legs up but as time progresses and his quads and glutes exhaust the legs will inevitably drop. The treadmill I am using is not electric but as it is placed at an angle the surface will move when any pressure is placed on it. Hence, the most wonderful, cruel punishment. Either the slave will have to lift his legs or, and this will eventually happen anyway, drop them down and have no choice but to run… and keep running!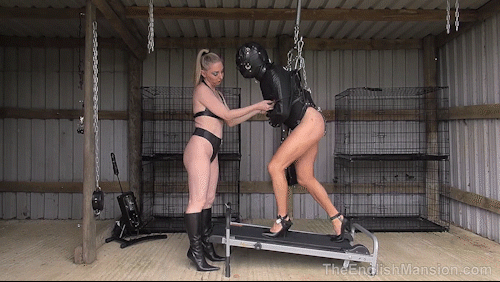 To add a little spice and for my sadistic amusement I padlocked some high-heels onto the slave, well I didn't want to make it too easy. And later I hung a set of heavy weights off his balls – oh how they swung as he ran. This slave was then left for 3 hrs of 'training' until he was totally spent and had to crawl back to his cell.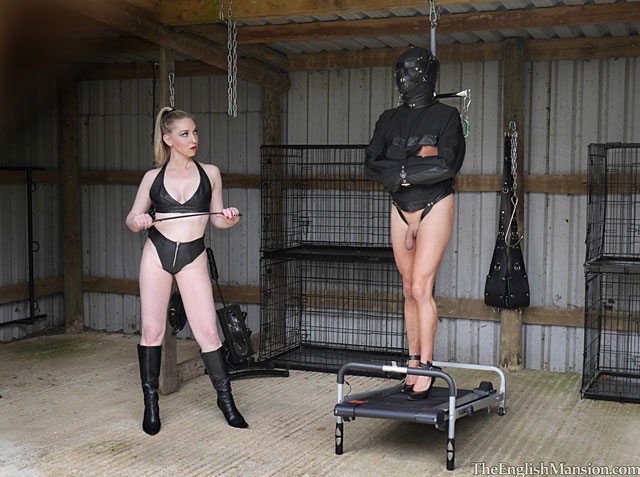 You can watch the footage inside The English Mansion right now…