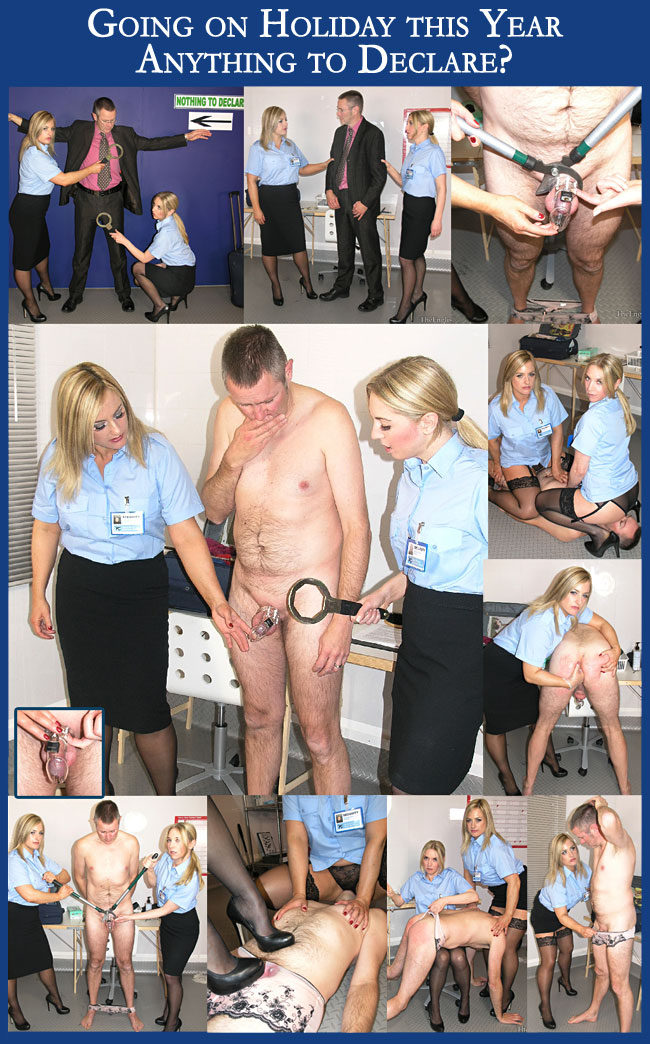 Are you off abroad on your summer hols – you haven't got any secrets have you? You're not kept in a chastity device by your wife? Or made to wear pink panties under your suit by a Mistress? Haven't got anything perverted or embarrassing in your suitcase?
Nothing to Declare with Lady Nina Birch

Ever wondered what would happen if your Mistress or wife sent you off on a business trip abroad in chastity but unfortunately the padlock set off the airport security alarms – how embarrassing would that be!