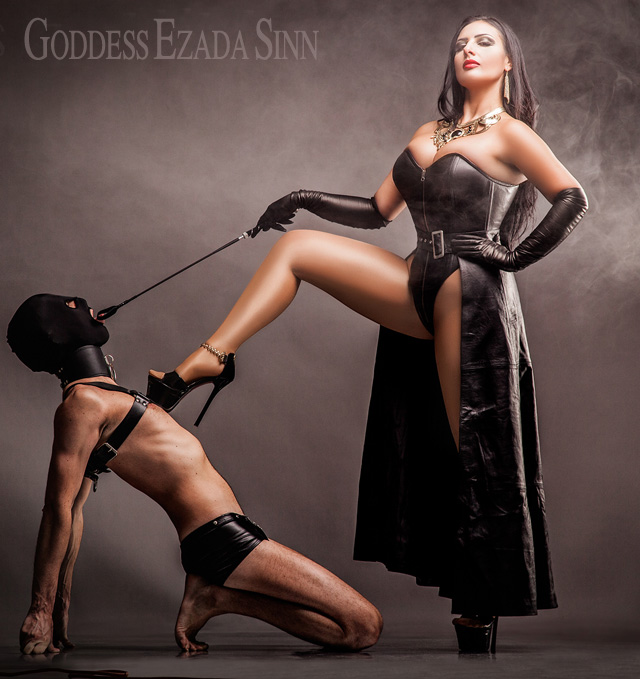 Here at The English Mansion we like to bring you the world's most superior and cruel women, all of who genuinely play in their personal lives and many who are available for 1 on 1 sessions and this summer we were pleased to welcome a true Iron Maiden – Mistress Ezada Sinn. We have met Goddess Ezada before as she has attended one of our infamous femdom parties, but it was a total pleasure to have her come and stay at The Mansion and give her access and use of our trained stable of slaves.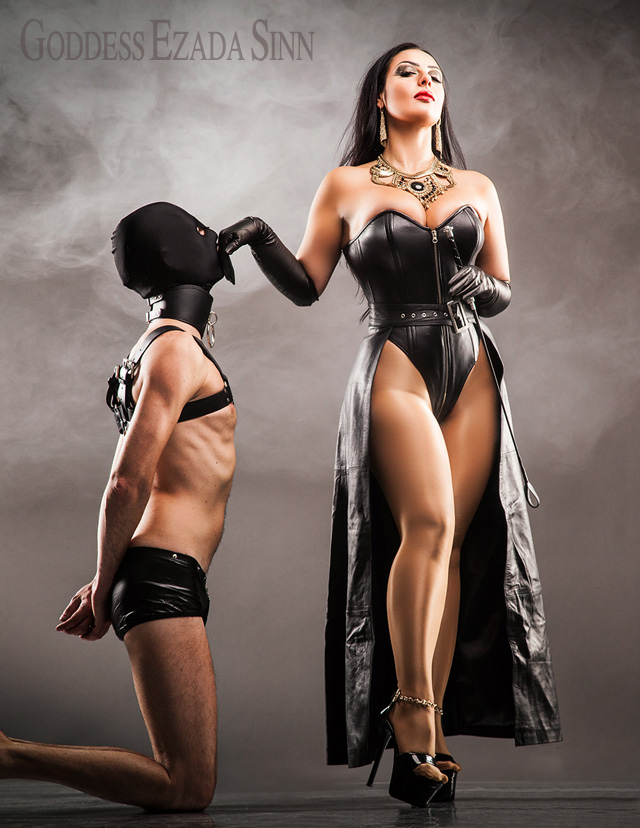 Goddess Ezada Sinn is quite stunning, all woman with shapely curves and a perfect hourglass figure. She exudes sensuality and femininity – lush lips, ultra long hair and pointed red nails and carries it all with an elegance and powerful, over whelming presence. She is a true female supremacist who uses her natural allure to captivate the men that flock to her and turn them into her willing servants.
[dropshadowbox align="none" effect="lifted-both" width="auto" height="" background_color="#ffffff" border_width="1″ border_color="#dddddd" ]"Submissive men naturally capitulate before Me, acknowledging My female superiority and authority. I manipulate them simply because they are male and I firmly believe that men are meant to be used by powerful Females such as myself. This is the natural order in my world." Goddess Ezada Sinn[/dropshadowbox]
Ezada is originally from Romania so carries a little of that mystique with her, along with a sultry accent that she speaks perfect English with; currently she resides in mainland Europe. Having spent time with this lovely, engaging and intelligent Lady I see that we share many passions as we both love to own and control men turning them into slaves that do our bidding.  She like myself is a leather lover and has an amazing collection of outfits.
Goddess Ezada Sinn is one of the world's top dominas with her C4S store always in the top 50, she is also a prodom available for sessions specialising in: Whipping, Leather Fetish, Slave Training & Chastity Training. Visit her Personal Website or here for More Info

This year she has launched a new project The House of Sinn a society of like-minded women dedicated to female dominance in all forms. And you can watch the cruel exploits of Mistress Ezada and her coterie of Mistress friends as they use and abuse the slaves that serve them in their C4S store. Recently, The House of Sinn has started to organize events, the first of these, a small private play party, took place at the beginning of December in Bucharest. See the website for more the details.

I feel so pleased that the sisterhood is managing to reach its tentacles out and our secret plans for world domination are slowly taking shape; we have the divine Goddess Lexi Sindel in the USA, myself in the UK and now Europe is in the safe hands of Goddess Ezada Sinn – "Mwahahaha hahahah!" 🙂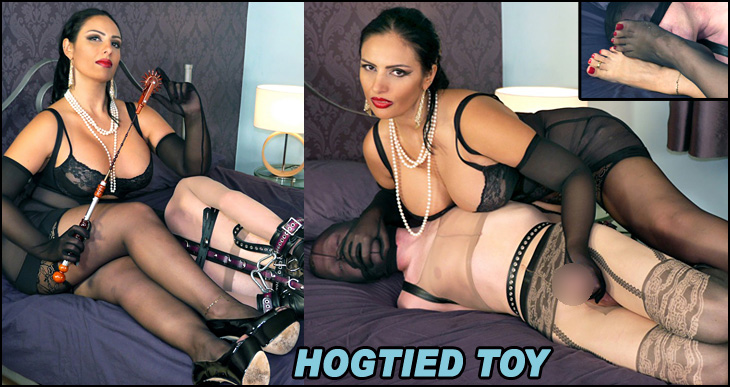 You can see Goddess Ezada Sinn in action this Xmas inside The English Mansion in
Hogtied Toy.