MSVB's Bonus Bondage Thursdays
I have been indulging my dark cravings over the last year, in a series of films showcasing my personal bondage fantasies, with my real-life slaves serving me. So for 2016, every Thursday, we'll be updating a bonus film, exclusive for English Mansion members. (And, all the photos in this article are from showing or coming soon movies from this new series.)
Mansels in Distress
As I'm getting a little older, I find my BDSM desires are more defined. After years of sexual experimentation I know where my passions lie. And, foremost is bondage, years ago a handcuffed, hooded man at the end of a collar there to do my bidding was pretty hot. These days, however, I am in need of more extreme scenarios with experienced, physically and mentally pliant playthings, who can sate my more acute bondage needs: mummification, suspension, sendep; elaborate body harnesses; extreme hoods and gags.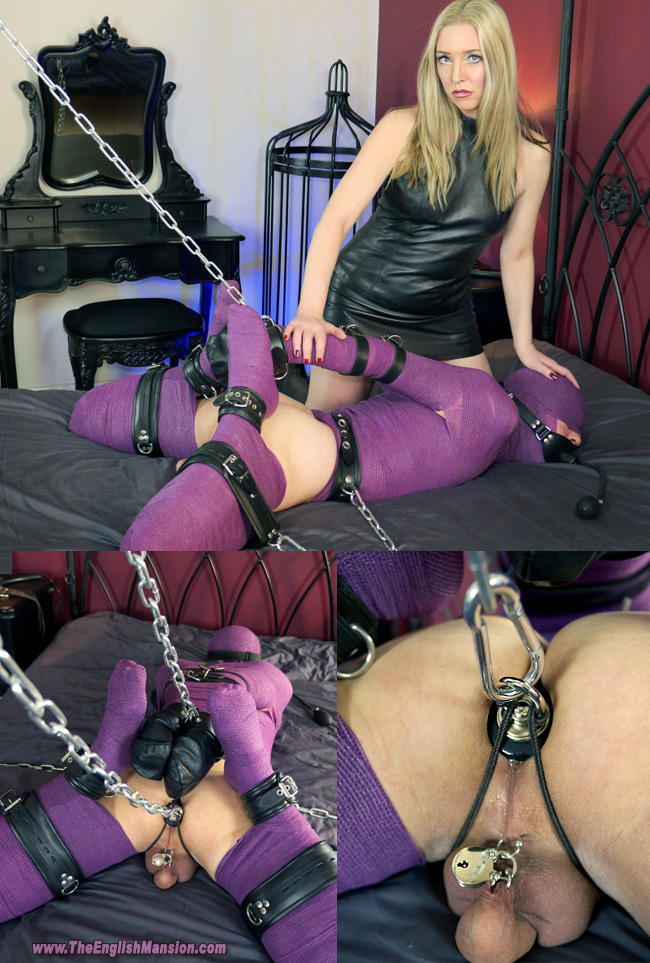 It's a lustful urge, a need for total control, to take and use as I will, all the slave is offering to me, to turn them into an objectified fuck or stress toy. A complete enslavement, an empty vessel for my pleasure alone – MINE.
I do love bondage but that does not mean I have forsaken other areas of play: I love to sexually use my slaves to pleasure me; to fuck them with strapons, to beat them as punishment or just for the hell of it; and to mercilessly hurt and tease their genitals – it's just that I can do all these thing so much easier and feel so much hornier if they are all bound up first!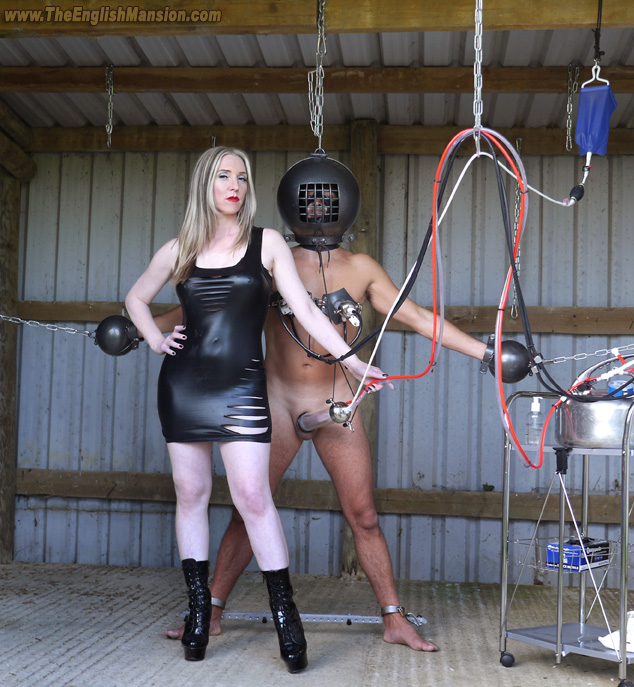 It is important to me that the bondage is totally inescapable. I'm lucky, as years ago I had a client whose fetish was to try to escape from the bondage I had put him into. And he was extremely good at it – he could get out of straight-jackets, cling-film wraps, rope bondage… and so I learned all the tricks of the escapee. (Puffing up the body before rope bondage, using something in the room to pull down the zip on the back of a straight-jacket, but most important releasing your dominant hand.)
After a long apprenticeship the tide turned and he found he had met his match and stayed in bondage for as long as I pleased. My most satisfying achievement was, with his arms spread eagle, to cable-tie just his two thumbs, to the top two bedposts. Left him for the hour, no happy ending. Tiny amount of bondage but inescapable – checkmate!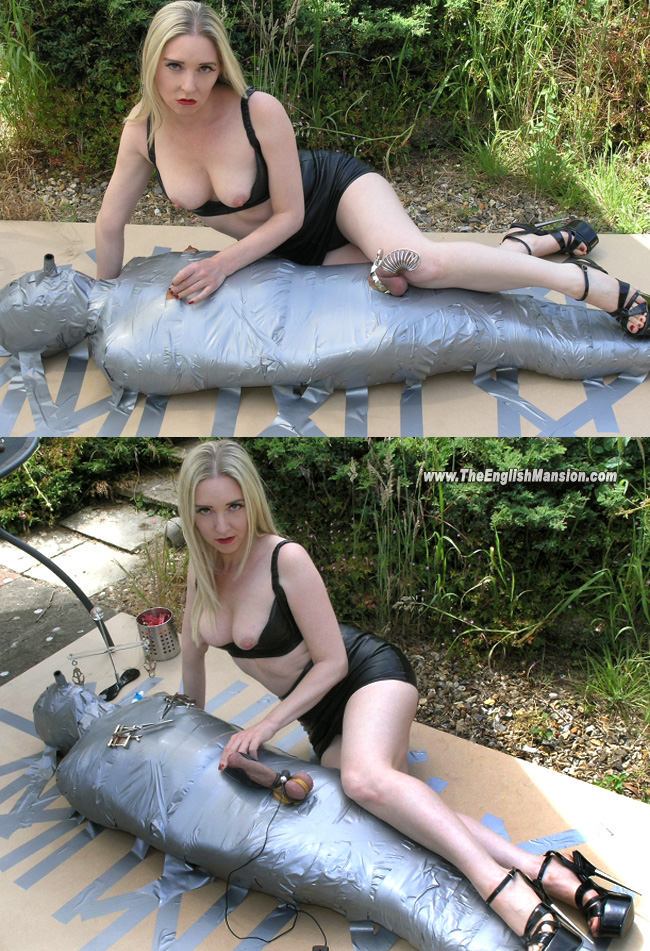 4 Reasons Why I Love Bound Boys, to be continued in…
Mansels in Distress Pt2