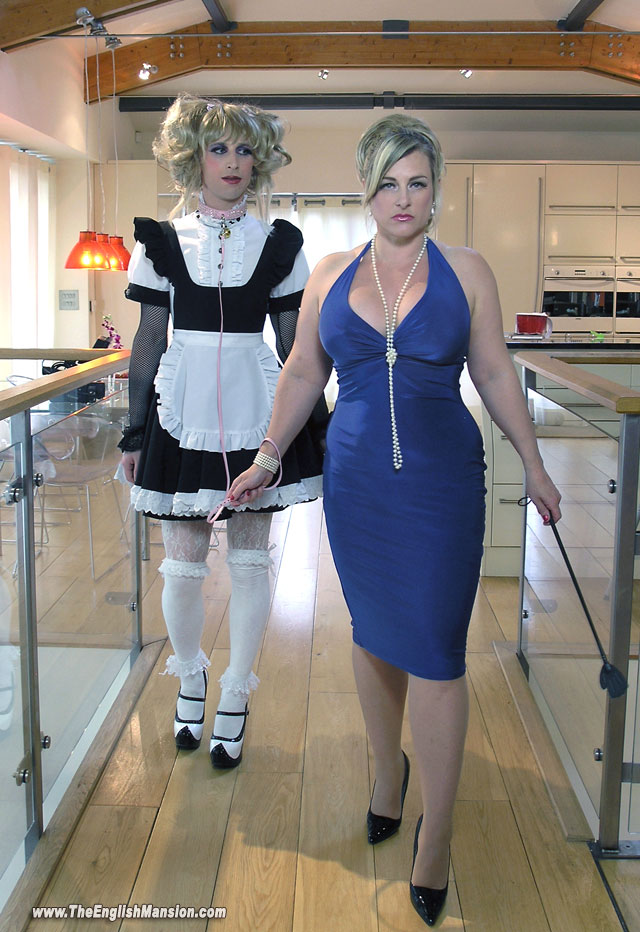 We've been honoured at The English Mansion to be given exclusive access to Lady Nina Birch's Special Feminisation Regime, which we will post here over the next few months. This is an extensive, light-hearted guide and an essential read for all Ladies & special girls who want to engage in the world of feminisation. Lady Nina Birch is the UK's foremost feminatrix with many years of experience and extensive knowledge on crossdressing and full-feminisation.
How to Turn your Man into a Sissy
without him Noticing
Your husband makes no effort with you any more? Sex with him is boring? He leaves the house in a mess? He doesn't give you the love and respect you deserve?  Make him useful again and totally devoted to you!

I'll let you into a little secret 'husband feminisation' is going on in suburbia right now, behind closed curtains maybe even next door, husbands are being subtly trained and secretly coerced into 'dressing' for their partners. I have done it myself and I'm going to share with you the secrets of my 'subtle training regime'. This will transform even the most macho or arrogant man without him even realising.
Just follow these simple steps and with time and patience you will have the perfect feminised partner:
Part 1 Feminising his Subconscious

1) Mention while you are giving him an amazing blow job, that you love the feel of satin panties and playfully slip some on him whilst panting with pleasure – then give him the wildest sex he has ever had.
2) Act coolly towards him for the next couple of weeks or however long it takes for him to miss your attentions. Leave the panties close by in the bedroom where he can see them. He is bound to slip them on again hoping he's going to get wild sex again.
3) Put on your stockings and suspenders whilst he is wearing the panties, then tease him about the time you kissed a girlfriend and she was wearing stockings as well, explain how the feel of nylons rubbing together drove you both wild. When he asks for more details, which he invariably will, say you can't quite remember but if he slips some on, you are sure the memories will come flooding back. Then tell him loads of horny mind-blowing stuff and he's well on his way to being your 'fem-plaything'.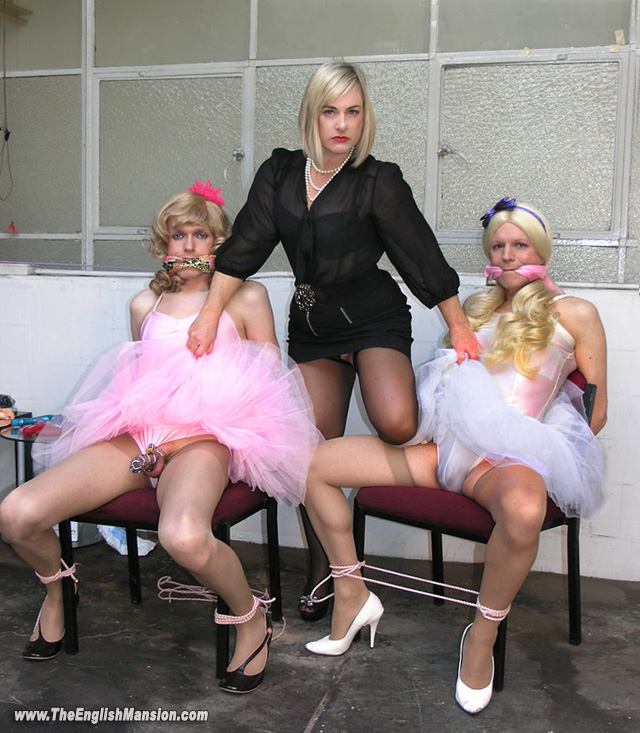 4) Along with the dressing you require to get really horny introduce him to anal play just a small butt plug. Remember – only give him great sex when he wears his plug or does something 'feminine' for you.
5) Suggest that you may get a girlfriend around for a threesome, this will totally blow his mind. But then say – you would ONLY feel comfortable if you were all dressed as girls and she would be turned on by that too. At the idea of a hot threesome most guys would do anything. Of course he'll have to practice with you first. If he proves difficult go back to the no sex plan until he caves.
6) Over a period of time introduce more: lingerie, make up, bigger dildos, full female outfits, etc. Say it's such a turn on you want some photos to masturbate over and set up a little shoot. Once you get some really compromising photos of him;  say for example: he's fully dressed pushing a dildo up himself; keep them in a safe place, these will prove useful later…
Now you have these compromising photos tucked safely away, it's time to take a more direct course and start to strictly enforce his feminisation training.
I will continue this in Pt2 – Coming Soon. Lady Nina  x
© Lady Nina Birch

You can find our more about Lady Nina Birch here on her personal website