Reprogramed: From Arrogant Husband to Submissive Slave
Recently the gorgeous Mistress Ezada Sinn came to visit The English Mansion and together we had to deal with a particularly difficult aggressive and arrogant male specimen, sent to us for 'correction' by his wife. The poor hapless husband unwittingly turned up at The English Mansion not realising where he was… or what was in store in for him…
Given he was a difficult case we decided to embark on a particularly intricate programme to break him and wipe his mind of all his former male traits; and further, to embed submissiveness and obedience to all women into his faulty psyche. Ultimately, to turn him into a slave to all superior women.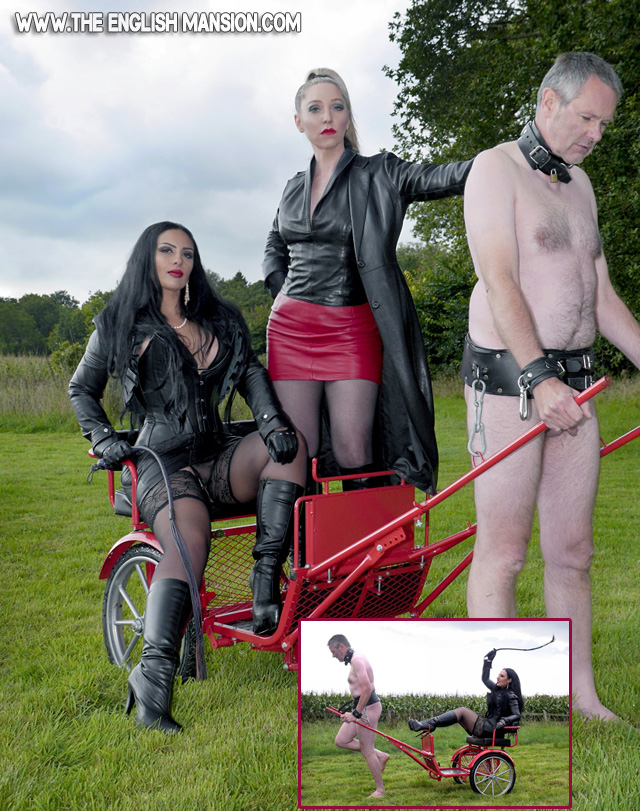 Alongside the mind control reprogramming it as also necessary to break his body with harsh whippings and physical exertion to the point of total exhaustion. This we achieved with a number of cruel methods, though most fun was an afternoon of slave carting around the extensive Mansion grounds.
We also humiliated him making him crossdress in slutty stockings and suspenders for a hard spitroasting with our huge strapon cocks! Well it's always good for a man to experience being fucked, objectified and used for a woman's sexual pleasure; and another important milestone in order to repair this defective male.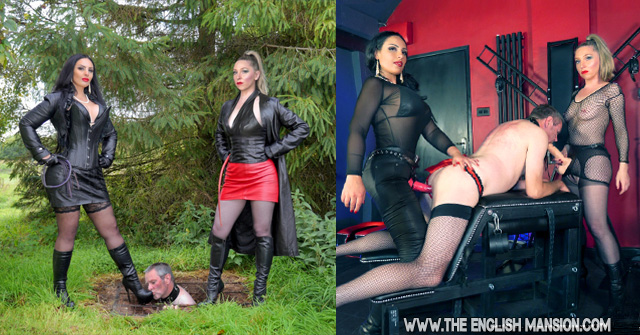 You can watch this exclusive full-length femdom film, with unique POV action, featuring elite European domina, Mistress Ezada Sinn, Broken Reprogrammed Repaired Pts 1, 2 & 3, now inside our Members' Area.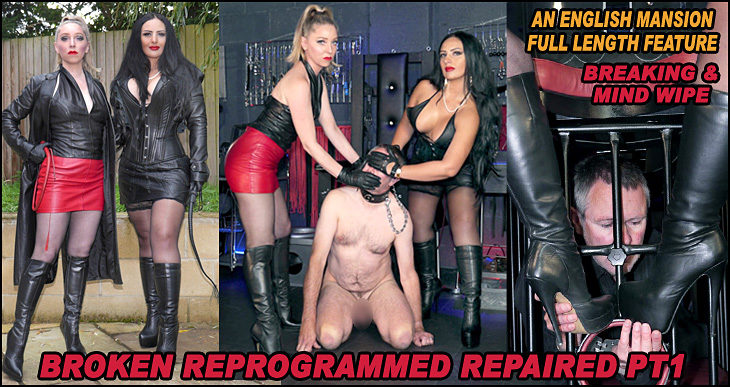 Goddess Ezada Sinn is one of the world's top dominas with her C4S store always in the top 50, she is also a prodom available for sessions specialising in: Whipping, Leather Fetish, Slave Training & Chastity Training. Visit her Personal Website or here for More Info