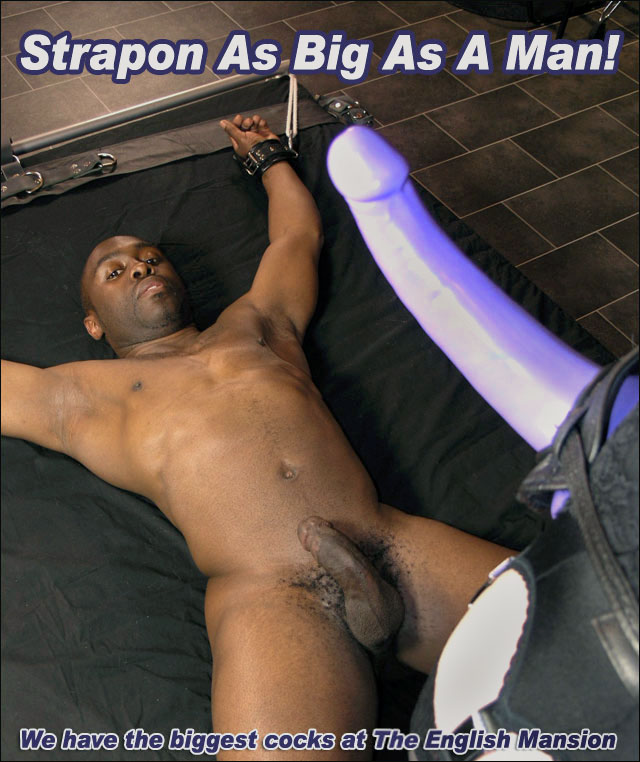 I've discussed the psychological and physical pleasure of wearing a huge strapon cock to give your partner a 'good old rogering'. I've also listed a number of excellent strapon fucking positions but there's much, much, more fun to be had with a strapon…
Strapon Fellatio & Deepthroat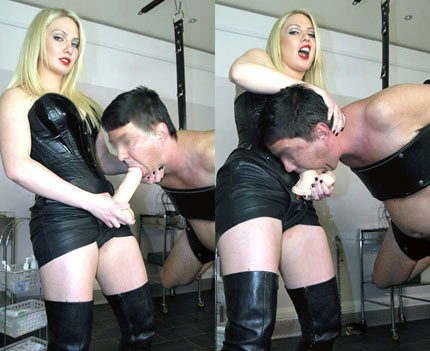 There is the super sexy experience of making your slave – suck your strapon cock. This is a supremely submissive act, well he has to be on his knees and I love all the eye contact.
Teach him how to tickle and lick it with his tongue all over, up & down; and don't forget to make him suck your balls, so humiliating. And, if I'm feeling really mean I can fuck his face or make him gag with some cruel deepthroat action. You know it's deep when their eyes start watering 🙂 Plus fellatio is the perfect way to get it all slopy and wet, ready for his other hole.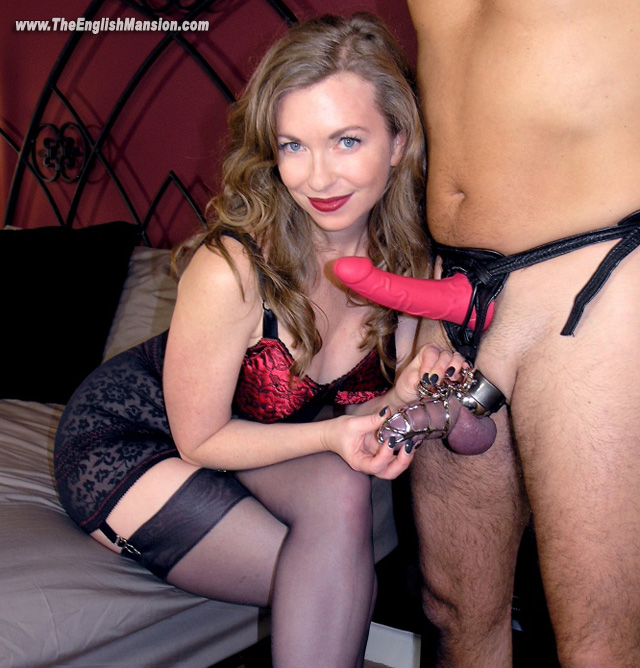 Cuckolding & Chastity with a Strapon

Making your sub wear a strapon to fuck you, or someone else, can be so sadistically satisfying, he gets all the work and tease but with none of the pleasure! And, if his cock is on the small side then you can up-size him, just strapon your preferred size and type and put him to work. Imagine his mortifying humiliation, you're cuckolding him with a dildo.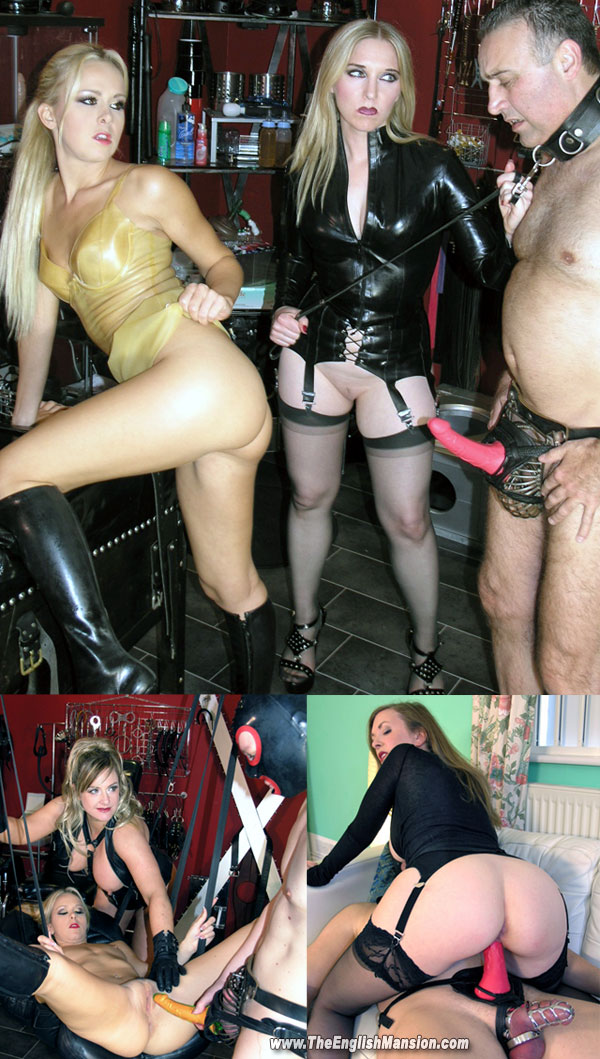 You can even make him wear it with a tight chastity device or cage, that way he can't even get an erection while fucking you.

Giant Strapons: BAM & Dave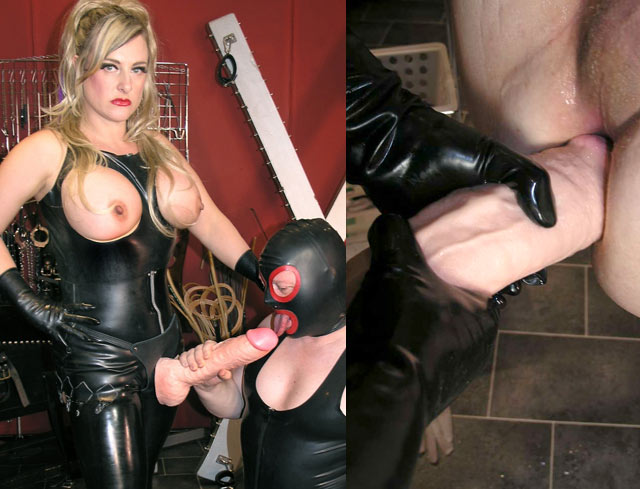 The BAM is the biggest commercial strapon in the world! Named after a famous American Porn star's member, known by Mistress Rouge as her 'Big And Messy', and we thought perhaps, the 'Big Arsed Mother F***er'. Its girth is about a coke can and its length is 12 inches. Only the very select few have tried to take BAM, and even fewer have succeeded. More Here You know you're in trouble when your thinking "I'd prefer to be fisted", this is for size queens only. The actual, biggest strapon in the world, however is "Dave", bespoke made for DSO (Dom Strapon) who is Queen of the giant dongs. More Here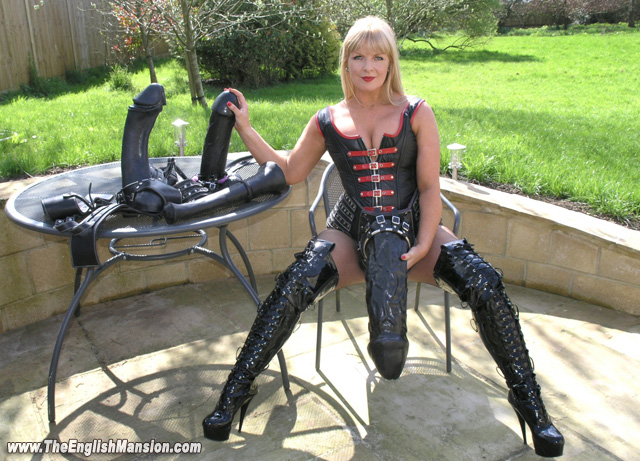 Vibrating,  Double Ended, Peeing  & Electric Strapons
These days there are a lot of variations on the strapon, so here are a few: For me using a strapon can be a very sexual act a total reversal of roles,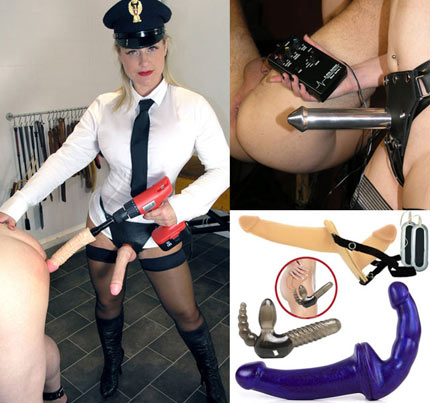 I like to be naked and to get really close to my partner while fucking them – thus the ultimate experience is for me to cum while fucking him. That's where vibrating and double ended strapons are perfect. They even make some strapless strapons, which I have tried but don't seem to be able to get a strong enough thrust:)
I have an electric strapon which I bought at Erotica, it ensures they feel every inch intensely.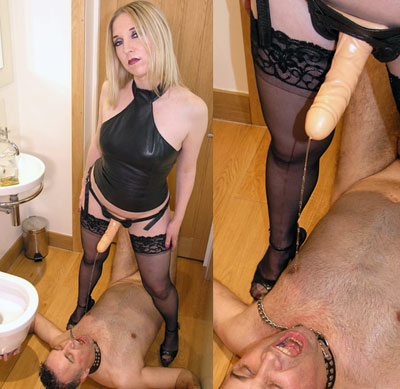 And, who say's a woman can't stand up to pee! This was a new toy I made up myself, a strapon cock I can pee through. I especially enjoyed ramming it down the slave's throat 🙂
This article is Part 3 of 3 Even More Fun with A Strapon
Read Part 1 of 3 Strapping On A Strapon
Read Part 2 of 3 Strapon Positions
Read Part 3 of 3 Even More Fun with A Strapon