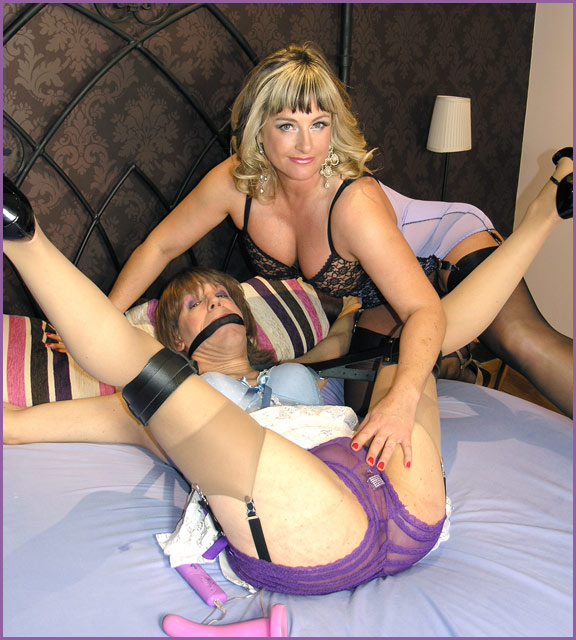 Lady Nina Birch is one of the most famous and established Prodoms in UK (with probably the best cleavage in the business!) and of course a resident domina at The English Mansion.  She's my best friend, totally lovely and always fun – we have spent many hours together planning wicked torments for the subs who serve us:)
She's extremely approachable and amenable to your fantasies, she doesn't shout or order her subs around but rather cajoles, controls and teases – cherishing them as her playthings.  She's familiar and competent with all aspects of domination but her main passion is for TV, Slut & Sissy training and her wardrobe also extends for the full TV dressing service she offers, with everything from slut wear to full sissification attire, to make up and wigs.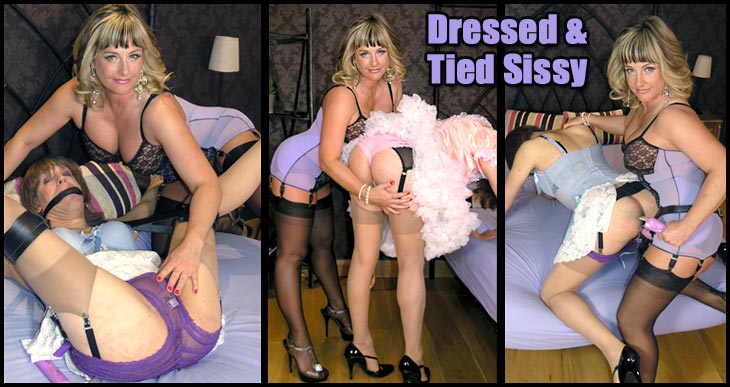 Watch Lady Nina in action in a recent Mansion Movie Dressed & Tied Sissy

Her other love is traditional CP, owning a huge selection of implements, costumes and props that go toward building a complete fantasy situation. Plus, of course an extremely powerful and accurate left arm. She has a huge wardrobe of femdom and domestic costumes for her extensive role play repertoire including: Domineering wife, Lady Boss, Traditional School Marm, Sexy Nurse, Military Uniforms & Riding outfits.
Lady Nina has appeared in over 100 Mansion movies, here's a little selection…

Lady Nina is based in Surrey & is available for 1 to 1 sessions, visit her website below