Kept In Bondage for 48 Hours
One of my personal loves is bondage, particularly when it is elaborate and inescapable. It's a huge turn-on for me for have a slave totally at my mercy, hooded, suspended, dehumanised, turned into a new creation for me to toy with. I'm also fascinated with Sendep (Sensory Deprivation) scenes and have experimented with mummification, white-noise, ear plugs, extreme hoods and other devices to achieve the most extreme effects. Interestingly, it can sometimes unexpectedly become a spiritual experience and not just a sexual one for the player.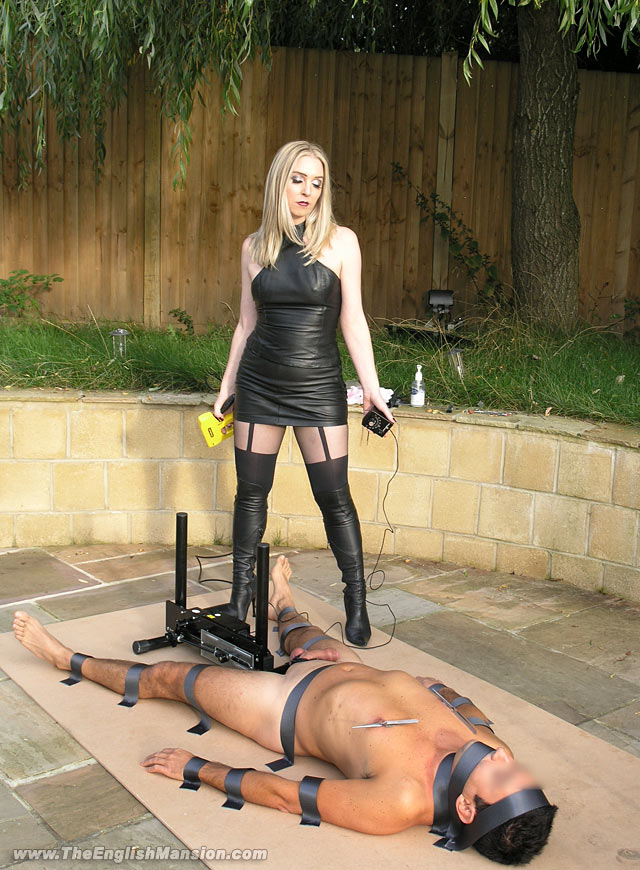 I have a huge number of bondage fantasies, many so unusual they require me to build my own equipment/devices or have them commissioned for me. So a few weeks ago I started building some new kit for an elaborate session I had planned for one of my slaves. I had decided I was going to keep him in complete bondage for 48 hours basically an entire weekend. Starting on the Friday evening and finishing on the Sunday evening, with long periods in sendep and two overnights in bondage.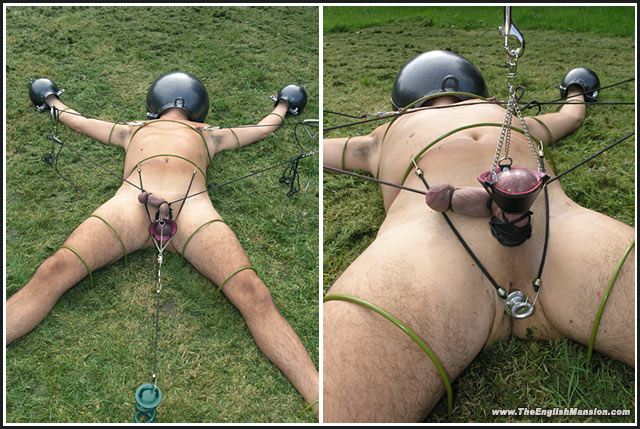 Croquet Anyone?
I had something special planned for the Saturday with some metal hoops (which were hacksawed down), these were hammered into the ground and used in conjunction with steel bondage ball mittens & head ball. These were recently made for me by AllNaughtyFunForYou  and I was looking forward to trying them out. I also had a grill put onto one side of the head ball (not visible in this photo) which allows some access to the sub – perfect for this weekend's scene as it allowed me to pee in his face and then leave him with the aroma for a few hours.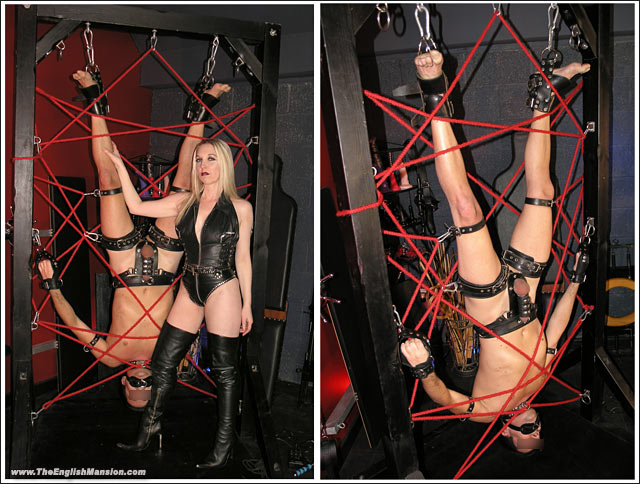 Most of the preparation for the weekend was building the Sendep box which I wanted to use in two different ways: firstly, for extreme mummification where I had the idea of using foam to prevent the sub having any movement while wrapped; secondly, for an extreme sendep scene where I used 4 insertable pillories to further isolate and immobilise the boxed sub. I had also evilly decided to use it as a pain box – as my sub would be left for 4 hours in complete sendep to heighten the pain sensations, mainly from electrics that I left him in. It was hugely sexy for me knowing he was left like that, in the box, in such torment.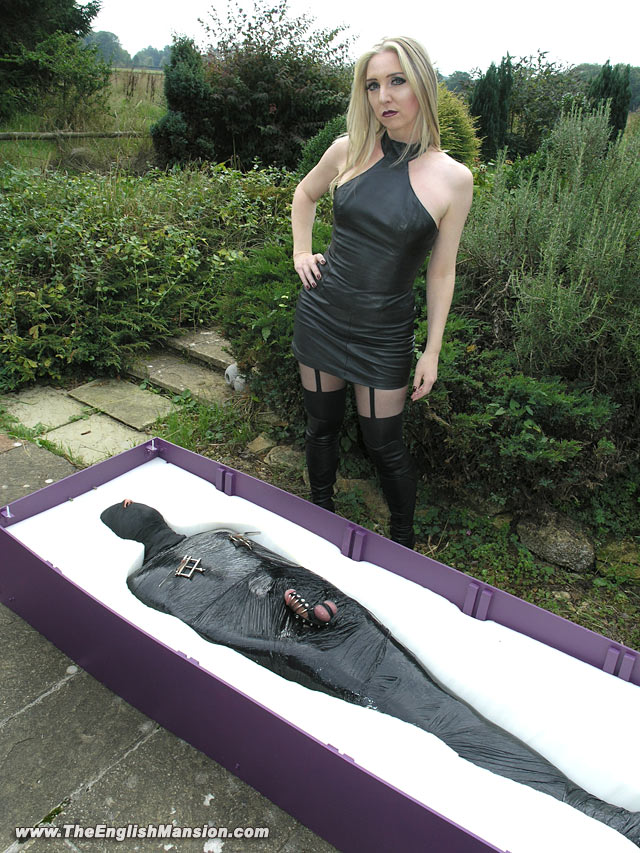 It was actually quite a complicated process, and this was the second attempt with both the box and foam as it initially needed a rough prototype to work out how best to build and use it.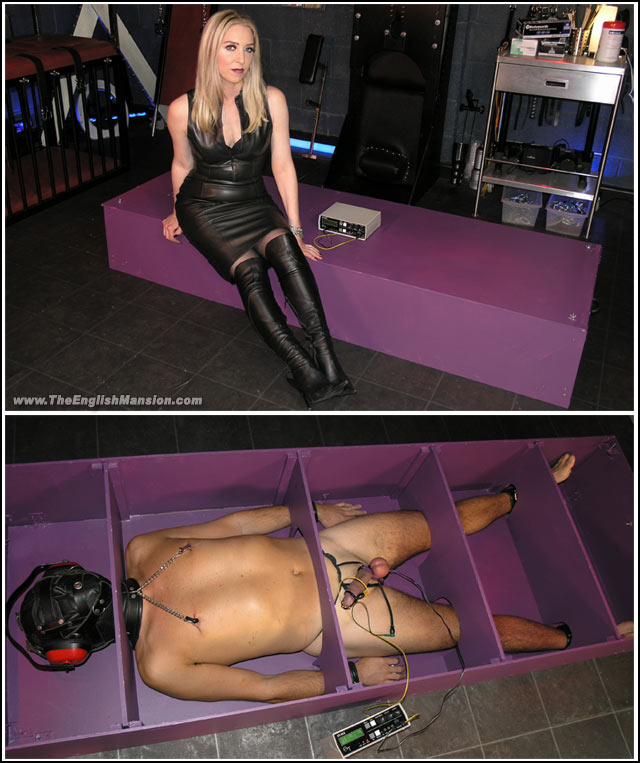 The bondage below (and 1st photo above) worked really well – seat-belt webbing, industrial staple gun and a huge board (so big it had to be delivered by B&Q), it was easy to adapt/change and completely inescapable. I used it in conjunction with my F-Machine which I love, it's so flexible and easy to use. Perfect for leaving my poor subbie strapped down and left being fucked for a few hours.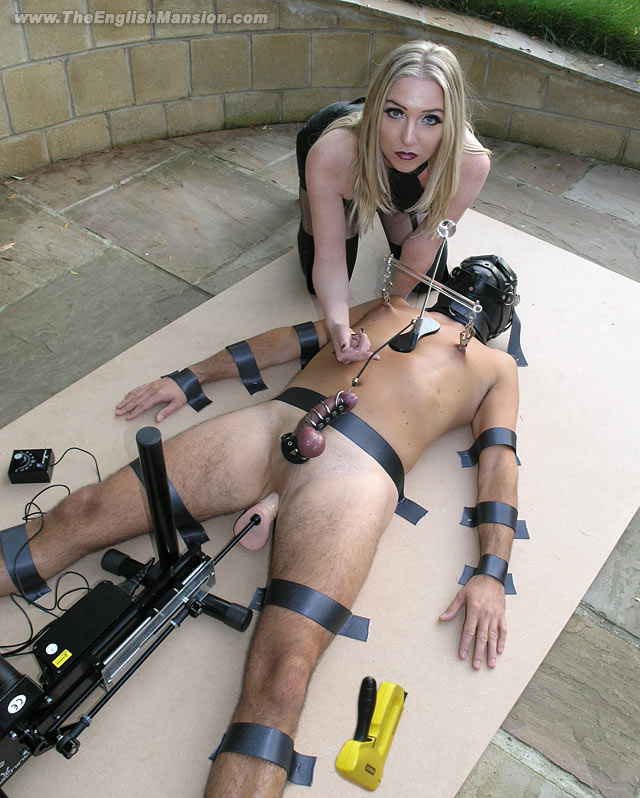 The slave slept in my purpose-built cell on the Saturday night, hooded in chains under the watchful eye of my webcam but on the Friday I decided to leave him locked up overnight in the outdoor underground slave pit. I did have a few concerns about the build up of CO2 and hypothermia (it was the end of September) but luckily it was a mild night and I checked on him throughout. Though I don't think he had much sleep leaving him nice and pliable for more abuse the next day 🙂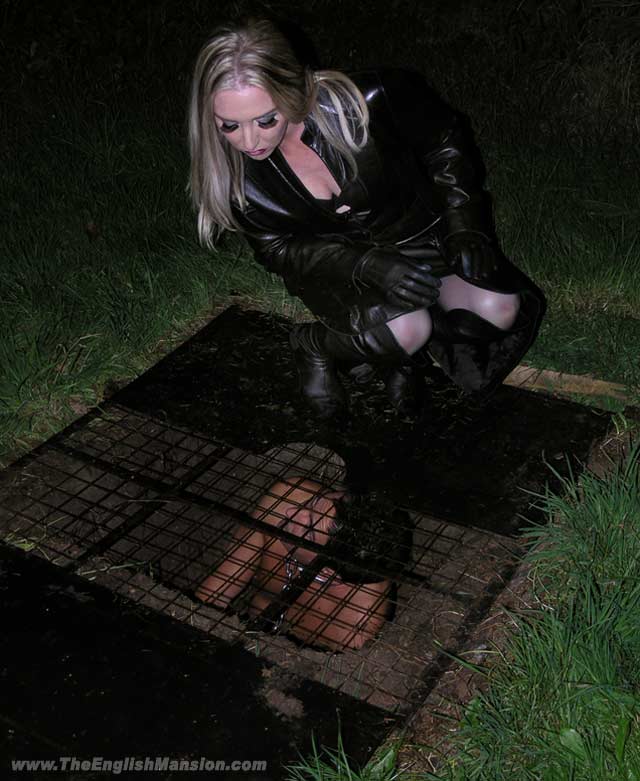 You'll be able to see 'some' of what happened over the weekend in upcoming movies showing at The English Mansion (unfortunately some of the play would be too much for the censors).