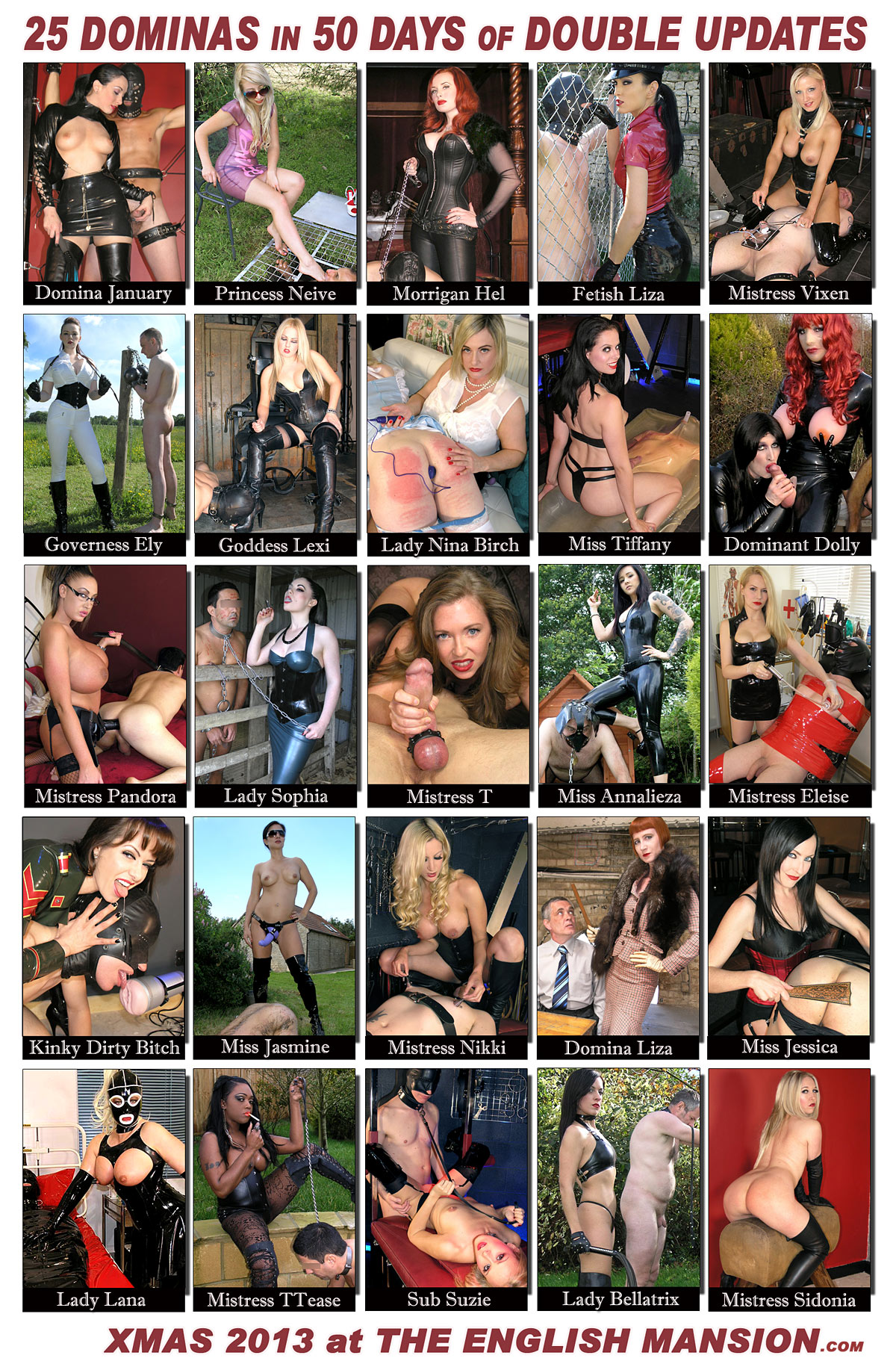 Xmas is coming & at The Mansion we have a huge pressie for our Loyal Members and a special welcome for new members – Double Daily Film Uploads.
From the Sunday 17th Nov 2013 right up to the Monday the 6th of of Jan 2014 – there will be two daily New Exclusive film uploads!
So if you ever needed a better reason to sign up for Membership or are back for more, then sign up now over Xmas 2013 

Oh you poor, poor boys with all these Mistresses in action we're going to have a very Cruel Yule at The English Mansion this year!

To find out more about any of the 25 Dominas visit theEnglish Mansion Our Doms page for full detail. Click on the image for a larger version.