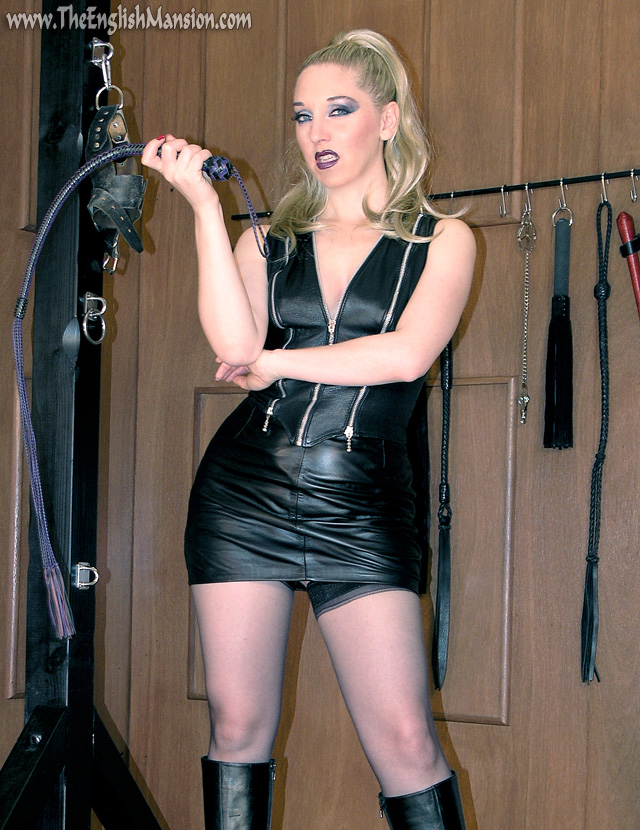 Slave Training Pt 3: The Slave Contract
Some of the basics by Mistress Sidonia
The Slave Contract
After an initial induction and training period, slaves that particularly interest me are invited to sign a contract of slavery, renouncing their right of liberty and giving themselves freely and without reservation into my ownership. This also marks out the parameters of the slave's servitude – what is expected, what is not, their duties and how they will be punished for any infringements. It importantly provides me with full ownership and use of their body and mind for the period of a year and one day. After this period I will decide whether to renew the slave's contract. Serious infractions of the contract will result in severe punishments and in extreme cases the tearing up of the contract and the dismissal of the slave.
 When I have decided to take on a new slave and have worked out a contract with them I like to arrange a ritual signing with other invited Mistresses. My slaves sign in their own blood and I will award them with some token of their submission or servitude to me, possibly a piercing or an inscribed collar. It is important to me that the newly contracted slave commits themselves to serving me in front of a selected audience, the first test of their complete submission to me.

An example of a slave contract with some of the optional clauses that it may contain: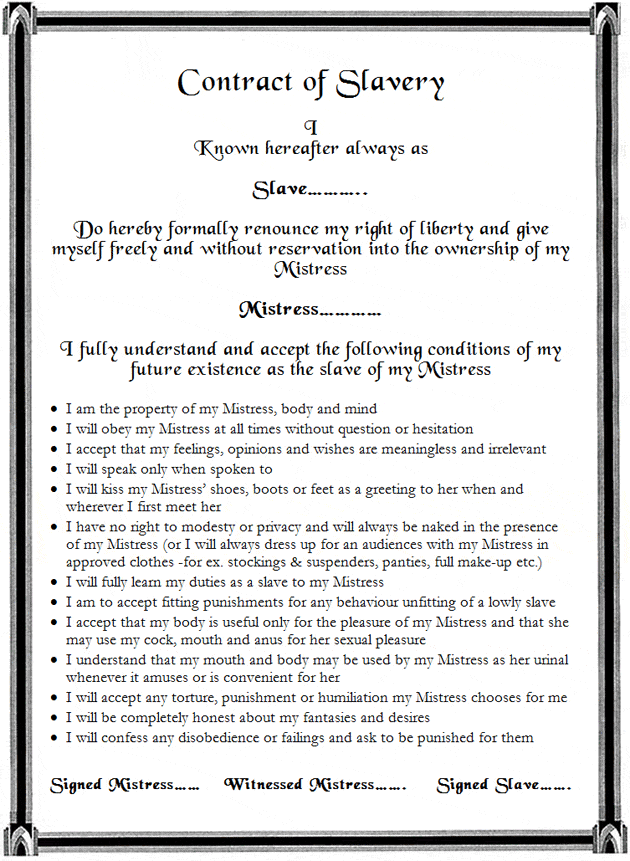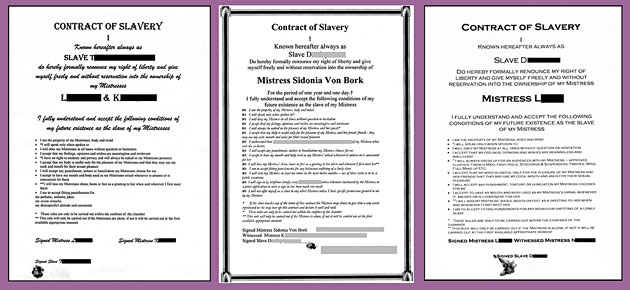 Real contracts, signed in blood and spunk from slaves devoting themselves to Mistress Sidonia for the period of one year and one day. (Note in the first example, slave TR also dedicated himself to Mistress Kate).
See also: Slave Training Pt 1 – Slave Training Pt 2 – Slave Training Pt 3