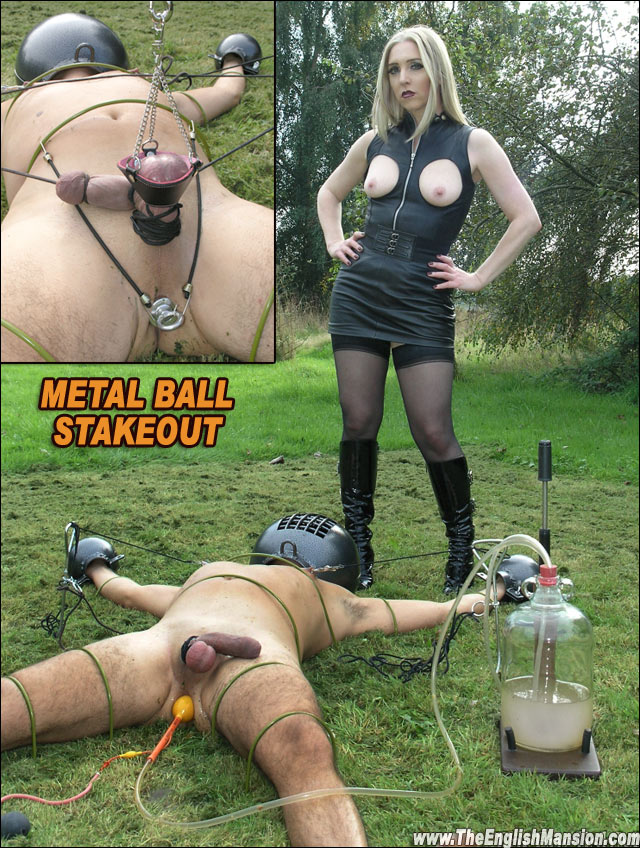 As part of our feature months for summer 2014 – this month is Extreme Bondage at The English Mansion and we're focusing on mummification, sendep (sensory deprivation) and totally inescapable bondage. To read more about my love of bondage, a 48hr scene and how I built some of this unique bondage kit read my blog entry –
Adventures in Bondageland.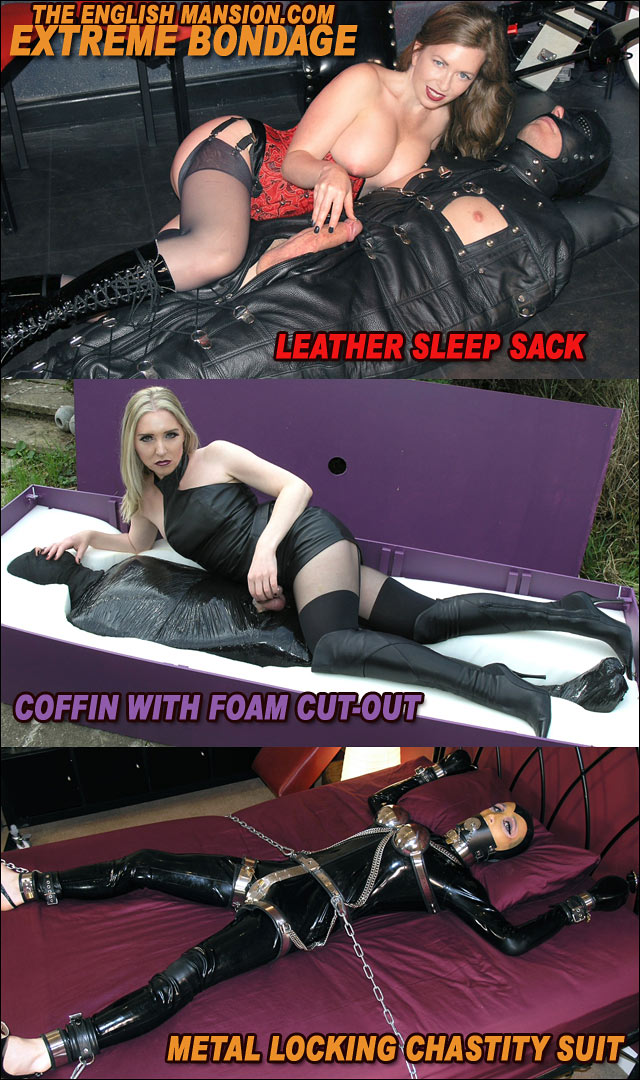 Some of the English Mansion's bondage kit in use with willing victims.
I loved using our new metal locking chastity suit on my sub. It was tightly locked on over a rubber catsuit, it prevents the wearer touching their cock (or vagina) and also their nipples (which for slaves with sexually arousing nipples is another form of extreme chastity). Rubber locking ball cuffs and ballet boots were then locked onto the hands & feet and finally, subbie was gagged, spread-eagled & chained to the bed. (I have special bondage high-heel locks that can padlock extreme heels onto a slave's feet, perfect to hinder them running away or as part of heel walking training.)
A last cruel touch was an enforced orgasm bondage pouch (a vibrating wand in a harness) was left strapped between my sub's legs – enough to leave them constantly on the edge & teased but with the chastity suit unable to get a proper hard-on or cum. My poor sub was then left for an hour, it's a huge turn-on for me being elsewhere knowing my slave is safely locked away and dependent on my return.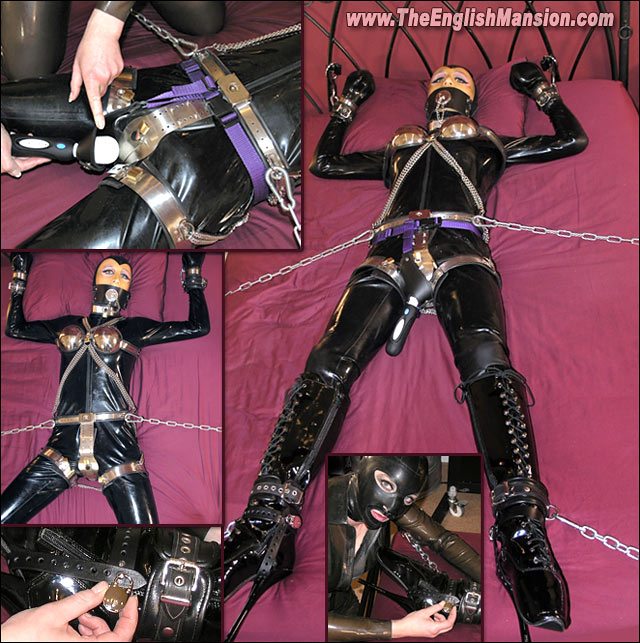 All these extreme bondage movies are showing or start this month 🙂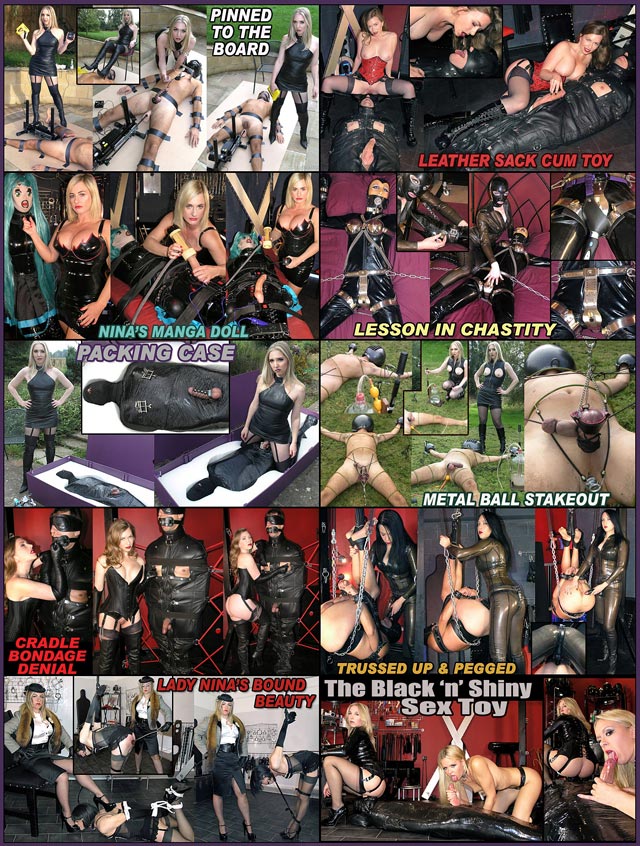 (Clockwise) with Mistress Sidonia, Mistress T, Masked Mistress, Lydia Supremacy, Sub Suzie Best & Lady Nina Birch