Welcome to our April 2011 Newsletter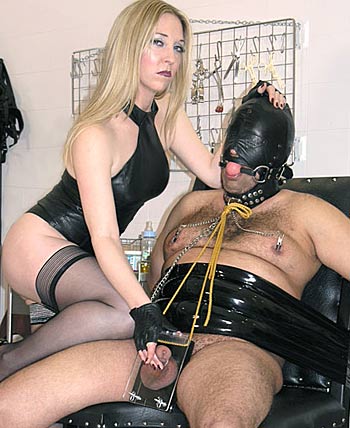 So what do dominatrixes do on their day off?
Find out about Madame Caramel's Club Black Whip
They're here & they're taking over! International Dominatrixes
Femdom Stories - Exclusive Extract
Plus don't miss out on winning one of 5 free English Mansion passes
& Lastly, lots of free trailers from movies now showing
---
Mistress Sidonia & Lady Nina's Day Off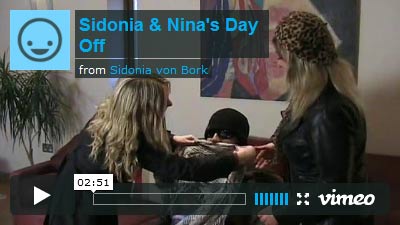 So what exactly do dominatrixes do on their day off?
Recommended - especially if you need a good laugh :)

Sidonia & Nina's Day Off from Sidonia von Bork on Vimeo
---
Club Black Whip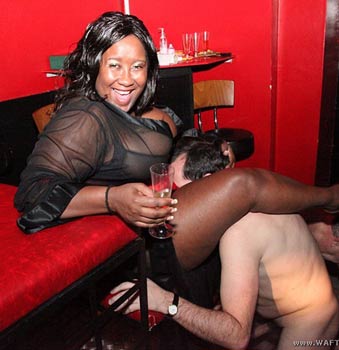 Club Black Whip is a monthly London Femdom club for lovers of black dominatrices hosted by the beautiful and voluptuous, black Goddess Madame Caramel. The club is based in Walthamstow, East London, UK and is usually on the 1st Thursday of the month between 7pm-12pm.

"In the heart of London beats a private club where secret desires can crystallize as reality. It is a place for those who wish to worship beautiful black Mistresses, making it unique in London even Europe, though all ethnicities are welcome. I am Madam Caramel, the hostess of the club, the controller, and the supreme mistress. I will welcome you to my domain and you will instantly feel the freedom that you so much desire. Your heart will beat faster as you enter my domain and your mind will soar to consider new pleasures and new fantasies."

Madame Caramel is a wonderful host who encourages a mixture of safe fetish play and relaxed socialising. This is a smaller friendly club and once inside there's lots of fetish equipment and a wealth of beautiful Black Dominas.





Some of the club's resident Dominas, including Madame Caramel, Mistress Esme & Mistress Kiana. And, the club's infamous - Walk of Shame



---
International Invasion Force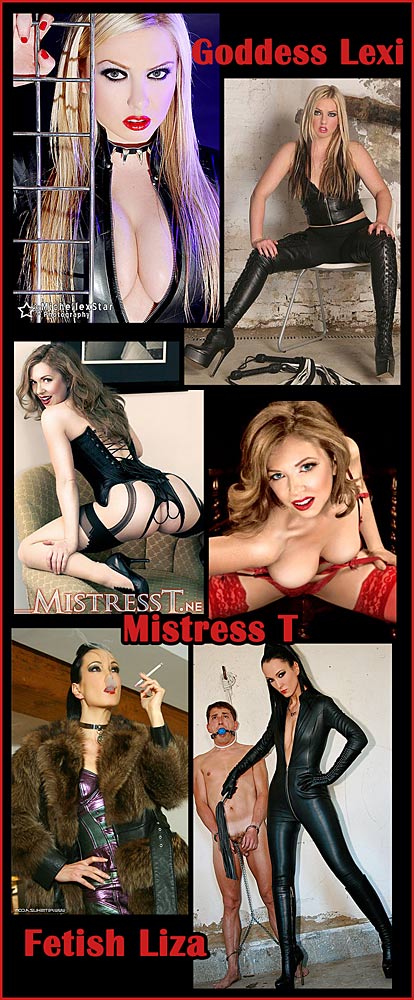 We may be an English Mansion but we're always striving to bring you the Top Domina's no matter where they are from. And, this spring we're filming with some of the world's finest. So prepare to drop to your knees to revere, worship and adore… because here come - Goddess Lexi Sindel, from the USA; Mistress T, from Canada; & Fetish Liza, from Europe. You're going to be seeing a lot more of them very soon.
---
Ariane Arborene – Femdom Writter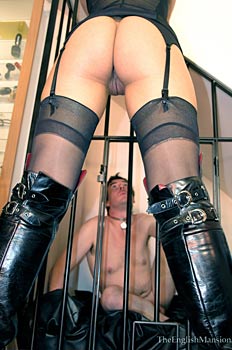 Photo of Mistress Vixen

Ariane Arborene is a lifestyle domme, based in New York City with more than a decade of experience in training submissive men. She now writes Femdom stories, her new book Ariane Arborene's Classic FemDom Short Stories is being favourably recieved and is getting fantastic responses from its readers.

So, here's an exclusive extract from one of the stories The Diplomat's Dilemma, Ariane explained, the character is an American diplomat being called into "service" by a Slavic diplomat, a powerful woman. It's all about female sexual power, and male sexual servitude, my favorite subjects
Photo of Mistress Vixen

His cock rubbed against his boxer shorts painfully. The skin of his member had been rubbed quite raw, despite what seemed like gallons of lubricant. He had never before pumped a woman for nearly three hours. It was a strange endurance test. His body wanted to pass out. Everything was throbbing – his ball sac, his sore ass, his tired arms, his aching hip muscles, and his bruised purplish cock most of all. He wanted to fill a bathtub with cold water and just soak for hours.
The two staff members left to prepare her bath.
"Do we get to bathe together?" he said, half-jokingly.
She gave him a dour look. "No."
The two assistants returned with a bathrobe, slippers and glass of wine. "I am done with you now," she said in a firm tone. "You served me well sexually. Your stamina, your male organ. Very acceptable to me. I like." She cocked her head to one side. "I hope you do not mistake my pleasure now for any kind of guarantee, you know. Nobody rests easy. You have to keep working at it."

If you enjoyed this extract then visit her website for a complete story of female domination & anal domination In The Tall Prairie Grasses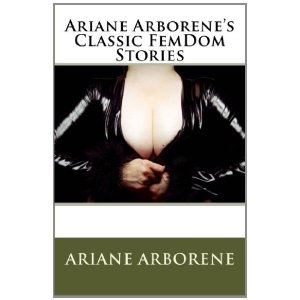 Ariane Arborene's Classic FemDom Short Stories is available on Amazon in paperback or as an Ebook on Kindle
Visit www.arianearborene.com for all the details
---
Win a Free Mansion Pass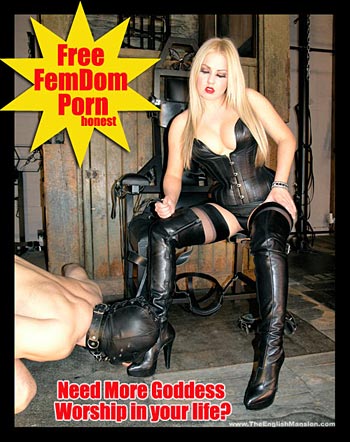 To win one of the 5 free site passes available this month, just reply to: webslave@theenglishmansion.com
please put English Mansion Competition as the subject, answering this question:

Who is playing with a special girl?
If you need help, take a look at our Updates Pages
(don't forget the Coming Soon and Recently Updated movie tabs.)
The winners will be chosen randomly on Monday 25th April 2011 at 12 noon when this offer closes.

Well done to last month's 5 winners - we hope you enjoyed the Mansion experience -
slaveofS, DF, KD, Slider & PP
---
Hot New Free Trailers
All these movies are showing right now inside The English Mansion, click on posters to download
or here to watch streamed trailers