A special treat for leather lovers – come and take a look at me wearing my leather catsuit, boots & gloves on Youtube.


Mistress Sidonia in her Leather Catsuit here
---
A Homage to Atomage


Atomage, the vision of clothes designer John Sutcliffe, began as a small outlet just off Drury Lane in Covent Garden sometime around 1957. Specialising in customised leather and vinyl clothes. Sutcliffe designed for the big screen, television and private customers from all over the world – including Hammer Films and famously the television show The Avengers with Honour Blackman and Diana Rigg watched weekly by millions both here and in the United States....
To read the full article and see the infamous clip from The Avengers go to Mistress Sidonia's Blog here
---
Male Milking Machines – Introducing the Venus 2000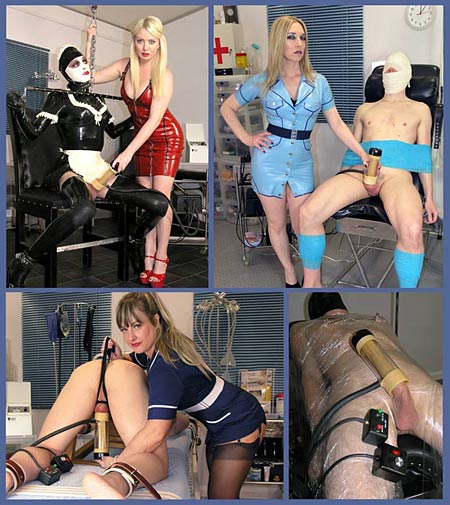 I've always had a thing about male milking devices – I love the thought of my hapless slave being hooded, fully bound and unable to move and then attaching him up to a milking machine, thereby totally controlling his desire, cock and seed. I started off making devices, you can see a few of then in early mansion movies. Then I managed to buy a few crude ones that would work 50% of the time with certain slaves. Finally, however, we have purchased a Venus 2000 - a male milking machine that works. I've used it 8 times now and every time it has forced the subs to come – you're going to be seeing it a lot in future movies. I love the control it gives you – there is even an attachment so you can start to use it on a flaccid cock, now I can give forced erections. I also like how you can make a guy come in a very intense and almost un-pleasurable way, especially if done a few times over:)

For more info and free milking device movie trailers go to Mistress Sidonia's Blog here

You can see the Venus up close & in action in these two movies, currently showing: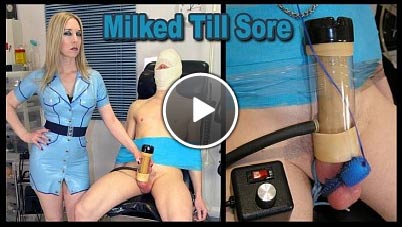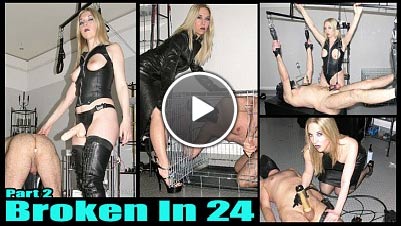 Other mansion movies with various milking machines/devices:
The Milking Machine, Humiliating Machine Milk, Specimen:Male, Experimental Milking
Rubber Cock Tease, Wanked, Fucked & Milked, Teased & Machine Milked, Wanked, Fucked & Milked, The Guinea Pig, Masturbation Interrogation, Mummified for Milking

---
Win a Free Mansion Pass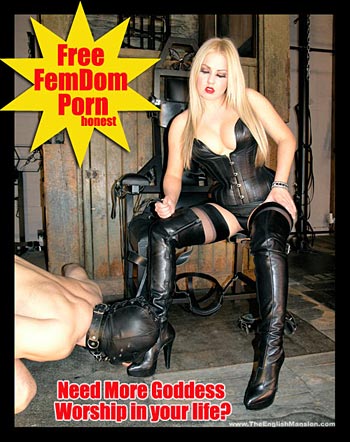 To win one of the 5 free site passes available this month, just reply to: webslave@theenglishmansion.com
please put English Mansion Competition as the subject, answering this question:

Who is leathered up, at night, with Mistress Sidonia inside the compound?
If you need help, take a look at our Updates Pages
(don't forget the Coming Soon and Recently Updated movie tabs.)
The winners will be chosen randomly on Tuesday 21st June 2011 at 12 noon when this offer closes.

Well done to last month's 5 winners - we hope you enjoyed the Mansion experience -
sissipig heather, slave shackleton, Jamie, Chris, slave gunn
---
Hot New Free Trailers
All these movies are showing right now inside The English Mansion, click on posters to download
or here to watch streamed trailers