Welcome to our September 2011 Newsletter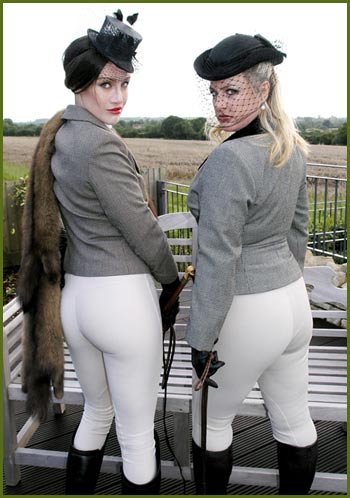 ---
Jodhpurs, Spurs, Boots & Ponyboys

She appears in tight jodhpurs, shiny riding boots, gleaming spurs and leather gloves, a single-tail whip in hand, all the accouterments of an elegant riding Mistress – now all she needs is something to ride…
Click on poster to watch trailer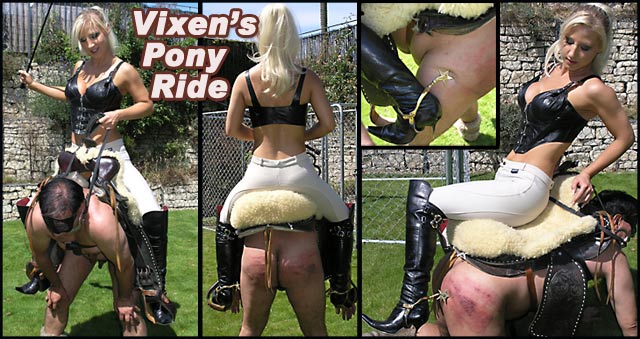 Now showing inside the mansion is our latest equestrian HD femdom movie – Mistress Vixen has turned her slave into a human mule to carry her and her friends around. She has been working on finding the most comfortable way to ride him, while also making sure he can move at speed and respond instantly to her commands. She has had him kitted out with a padded custom saddle, head harness and real horses's bit and is working on training him in the art of two-legged back riding, as this is but far the most superior way for her to be carried. His performance and fitness is tested to the limit and Mistress Vixen needs little excuse to use her keen cropping and whipping arm, she's a hard task master and her slave is soon sweating and sore from both her whip and her spurs.

To see the photo slideshow – She's Got a Ticked to Ride here

---
Crème de la Femmes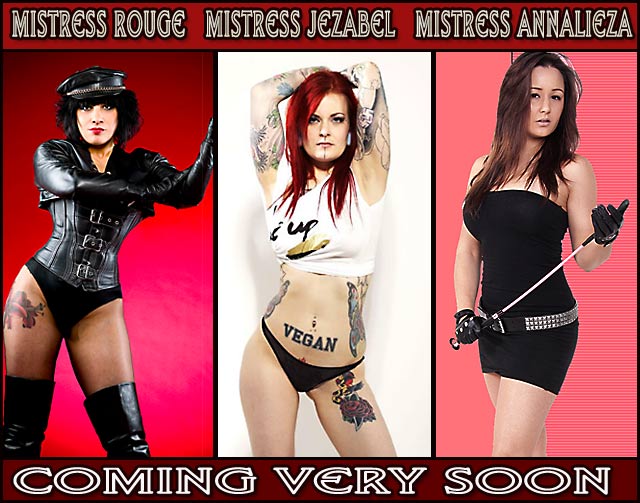 We always bring you the very best, indeed the 'Crème de la Femmes' of dominant women in our femdom movies and coming very soon to The English Mansion are three new strict dominas each with their very own unique style:
Mistress Rouge - A mature, well establish formidable prodom based nr Birmingham, specialising in all aspects of classic domination with fully equipped chambers. She also has her own members site & CFS site.
Mistress Jezabel - Alternative, heavily pierced and tattooed prodom based in London, well versed in medical play including some extreme aspects see her website for full details.
Mistress Annalieza - Although very young this gorgeous 'mean girl' is most adept at using and humiliating men, she calls them her pets. She is not a prodom but can be seen in action on her excellent members site.
---
Ballet Boots, Big Boobs & Bondage
A Bondage Homage
to Eric Stanton

To see the full Comic strip go to Mistress Sidonia's Blog here

And, if you like the Comic Strip you'll love the movie


The New Perils of Sweet Gwen
Now Showing inside The English Mansion

Mistress Sidonia has a great love and knowledge of all types of bondage and presents her homage to one of the greatest fetish artists, Eric Stanton, in this extreme bondage movie.

Sweet Gwen is creatively immobilised and turned into living sculpture with costume and implements such as ballet boots, corsetry, leather arm sleeves, spreader bars, anal hook, Japanese nose hook, gags including a Jennings dental gag, posture collar, suspension and the imagination of Mistress Sidonia.

The New Perils of Sweet Gwen
Now Showing inside The English Mansion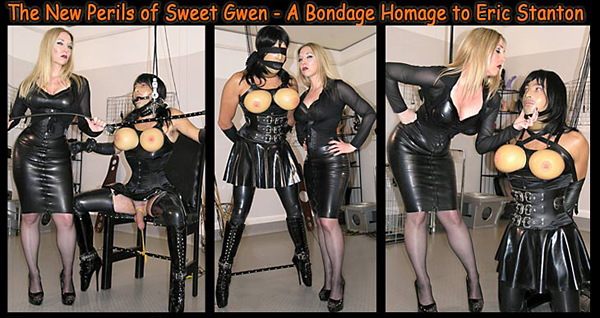 Click on poster to watch trailer
---
The Weird & Wonderful World of Fetish
Just wanted to share some of the strange & quirky images one comes across in the wonderful world of fetish…
---
Back to School Night at Club Rub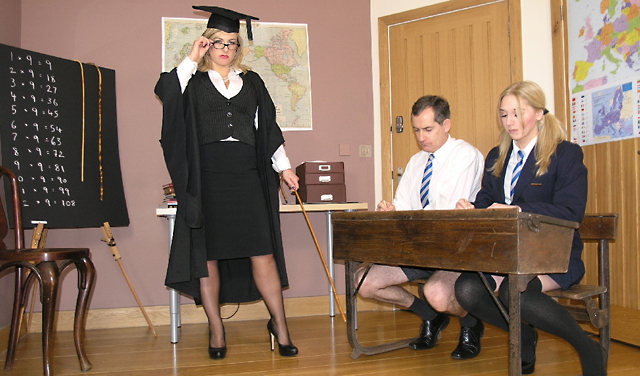 On September 17th Club RUB will be at Protocol (part of the FIRE complex), 6a South Lambeth Place, Vauxhall, London, SW8 1SP.



See the Club Rub Website for more details

---
Win a Free Mansion Pass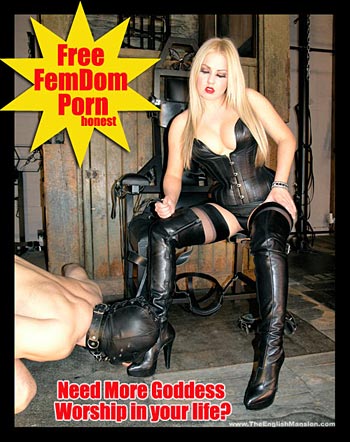 To win one of the 5 free site passes available this month, just reply to: webslave@theenglishmansion.com
please put English Mansion Competition as the subject, answering this question:

Which Mistress is taking a pony ride?
If you need help, take a look at our Updates Pages
(don't forget the Coming Soon and Recently Updated movie tabs.)
The winners will be chosen randomly on Friday 23rd September 2011 at 12noon when this offer closes.

Well done to last month's 5 winners - we hope you enjoyed the Mansion experience -
maid sammy, TF, James O, doggie & Jackie R
---
Hot New Free Trailers
All these movies are showing right now inside The English Mansion, click on posters to download trailers

or here to watch streamed trailers
or here for iPhone/Pad trailers