Welcome to our December 2011 Newsletter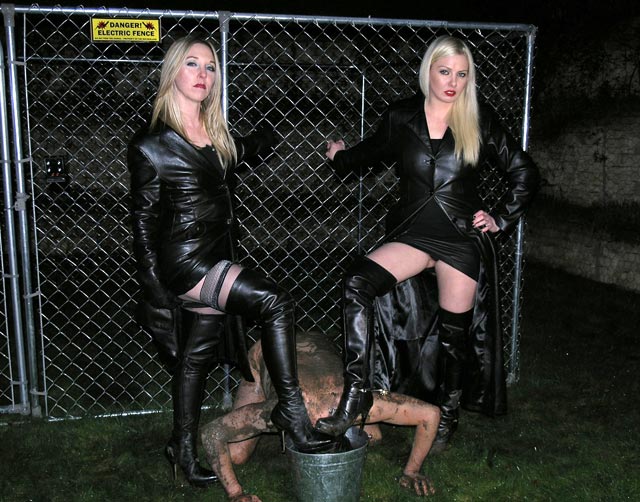 Goddess Lexi & Mistress Sidonia in A Night at The Compound Pt2 - Now Showing
I hope we'll see you soon at The English Mansion or visit our Femdom Movie Blog, My Blog & My Twitter
---
Our 2-4-1 Bonanza – Double Daily Movie Updates
Is Still Running!
Treat Yourself this Xmas to a visit to The English Mansion
You'll be in the company of 25 Dominas over 60 days of exclusive HD Double Daily Movie Updates!
Starts Now until 15th Jan 2012 - So Sign Up Now and enjoy this fabulous 2-4-1 offer
That's Twice the Trouble & Double the Movies - Why go anywhere else?
Find Out which 25 Dominas Here
---
Double Trouble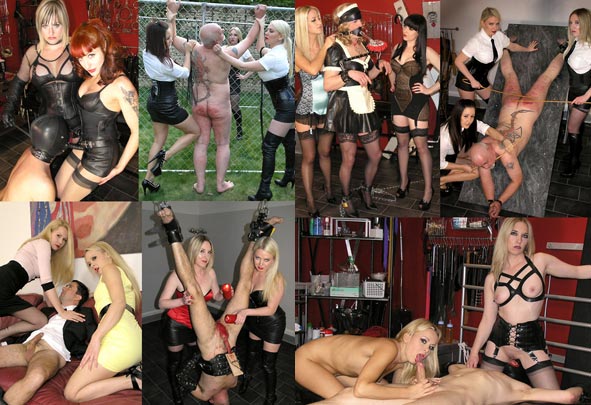 I always remind my slaves that when I have a fellow Mistress over – it's going to be 'double the trouble for them & twice the work'. For this brings with it another dynamic, I am showing them off (like a loved pet or performing monkey) and they must be on their best behaviour, as to embarrass me in front of another Mistress would be a serious and punishable offence. This is why it's always such a good moment to publicly humiliate the slave – perhaps some forced bi, being made to wear some frilly panties or even being bent over to show off a huge butt-plug.

Lady Nina Birch often invites me over 'to show off' a forcibly dressed sub, if he's being difficult – over the frilly clothes she'll put a locking harnesses and chastity device. Even threatening them that if they don't behave, she'll give me all their male clothes, which I should take away with me and give to the local charity shop.



At our femdom party over the summer Mistress Nikki's poor maid Marilyn was called up on stage in front of over 50 Dominas (during The Wheel of Misfortune raffle) and made to stand on a chair for 6 strokes of the cane, however, hanging between her legs was some white string, much to her extreme embarrassment, she was made to pull her arse cheeks open and show everyone, her Mistress informing us "It's her time of the month".

It can also be a relentless time for a slave especially when two sadistic Mistresses set to work on him, recently Goddess Lexi decided I should have the slave's cock & balls while she took his nipples – now that did equal double and simultaneous suffering. Psychological games can also be fun, in a recent movie when working with real life sisters – Mistress Arella & Domina Heelena, the two sisters both gave the poor slave instructions where it was only possible for him to complete one of the tasks – he then had to choose which Mistress to please, knowing he would be in big trouble by the other.

During our current 2-4-1 promotion of Double Daily Movie Updates from now until Mid-Jan 2012, we have loads of movies showing with two or more Mistresses together using and abusing their subs and slaves. So come and take a look at some of the wicked double acts we have showing…
Click on posters to download trailers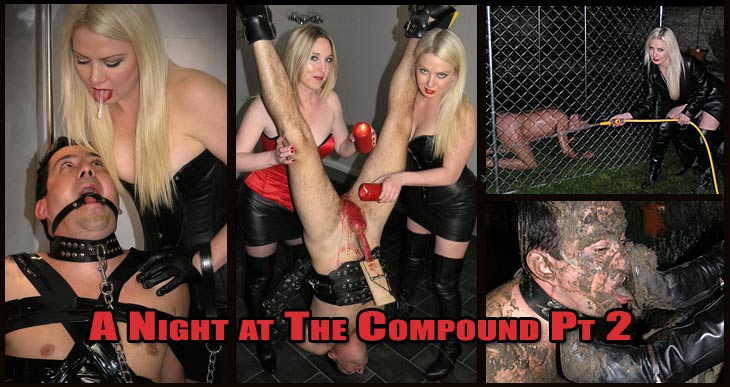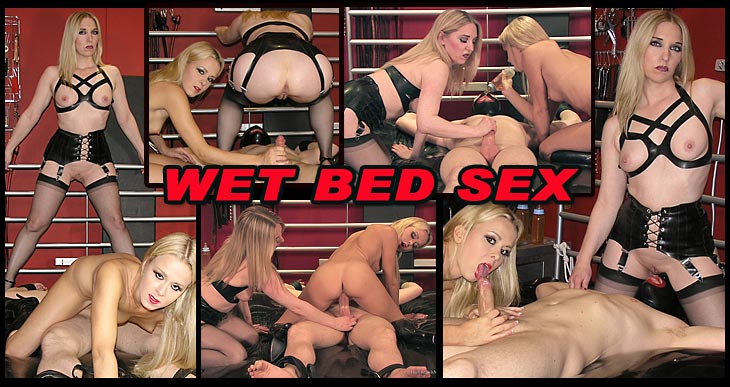 ---
Introducing Goddess Zena – On your knees boys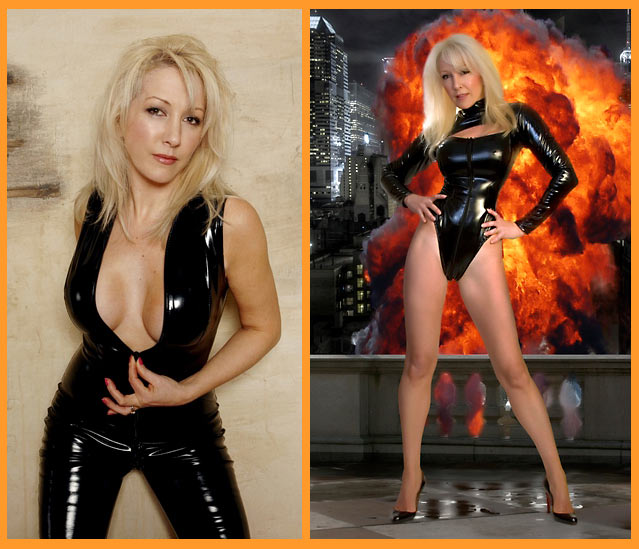 Goddess Zena has arrived at The English Mansion along with her personal slavegirl Paradise and you can see them both in action in Suffer For Slavegirl, which is now showing. At the English Mansion some of our Dominas like to be served by females, however, these slavegirls are also permitted to use and abuse the male slaves – because at The Mansion 'males' must always remember they are always, bottom of the pile.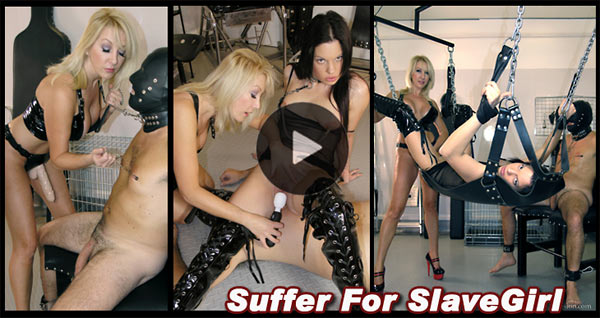 Mistress Zena plays an interesting game with her slavegirl and slaveboy, reluctant to give him pleasure, she challenges him to take pain and in return she will reward both of them with pleasure. The slaveboy readily agrees as he has had no release for two months and proceeds to be teased and abused by the two beautiful females, much to Zena's amusement and pleasure.
---
Wishing you a Cruel Yule & A Very Naughty New Year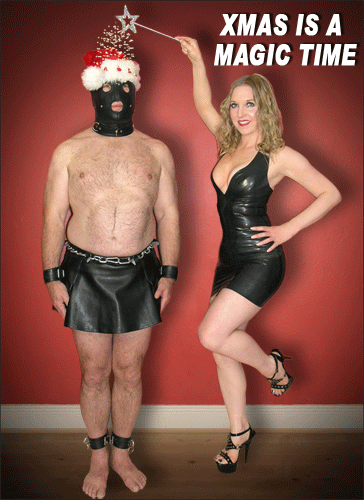 To all Mansion devottees, slaves, Subs, Trannys and Pervy friends - Thank you so much for all your support over the last 12 months.
We have lots planned for next year and some huge (HUGE!) news but you'll just have to wait and find out.

From Mistress Sidonia and everyone at The English Mansion
---
Win a Free Mansion Pass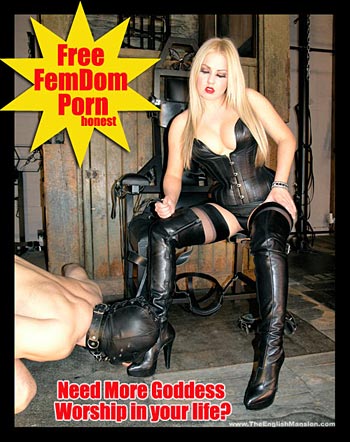 To win one of the 5 free site passes available this month, just reply to: webslave@theenglishmansion.com
please put English Mansion Competition as the subject, answering this question:

Which Mistress should you never anger?
If you need help, take a look at our Updates Pages
(don't forget the Coming Soon and Recently Updated movie tabs.)
The winners will be chosen randomly on Wednesday 4th December 2012 at 12noon when this offer closes.

Well done to last month's 5 winners - we hope you enjoyed the Mansion experience
khs, slave pup, FT, Hameras & TT
---
Hot New Free Trailers
All these movies are showing right now inside The English Mansion, click on posters to download trailers

or here to watch streamed trailers
Click on posters to download trailers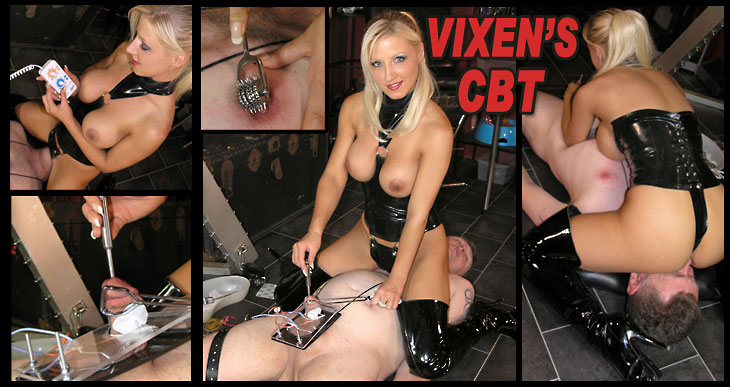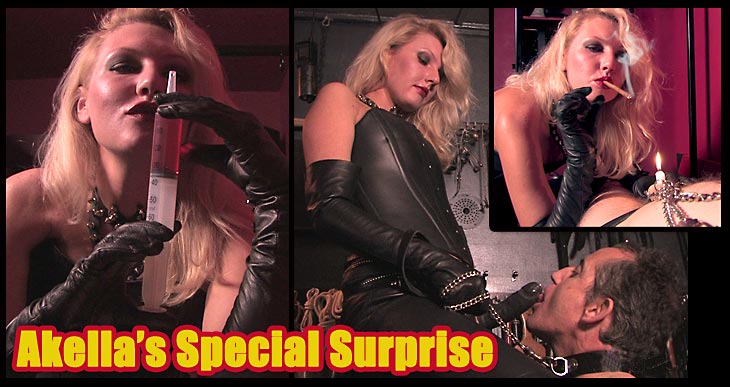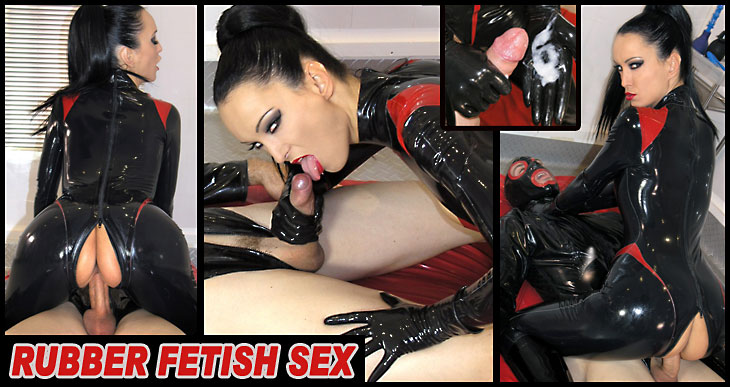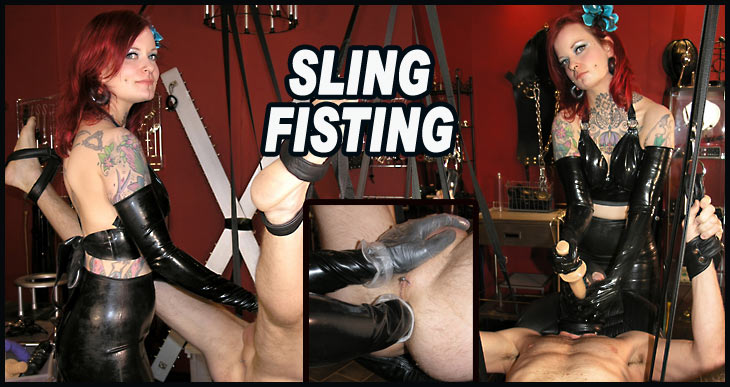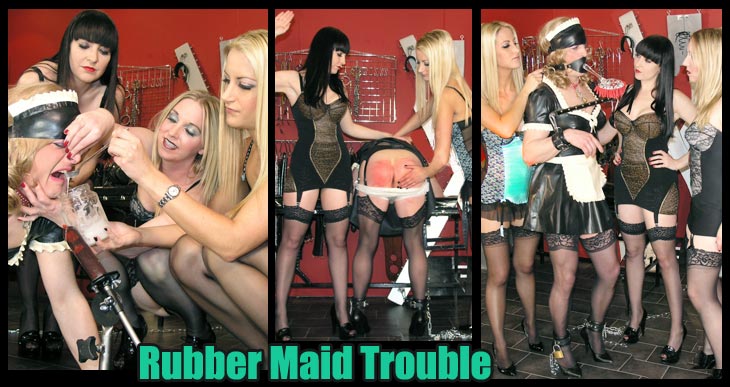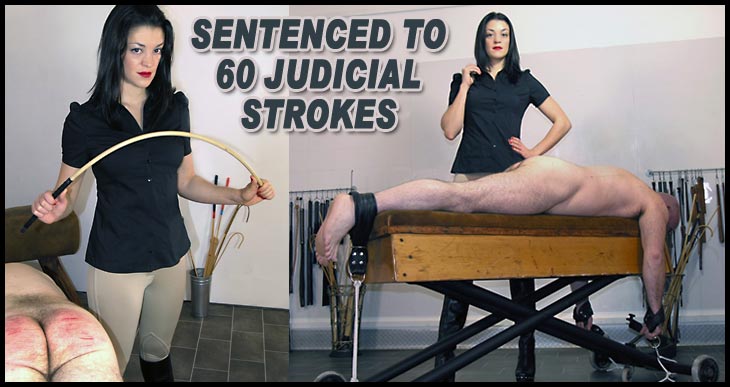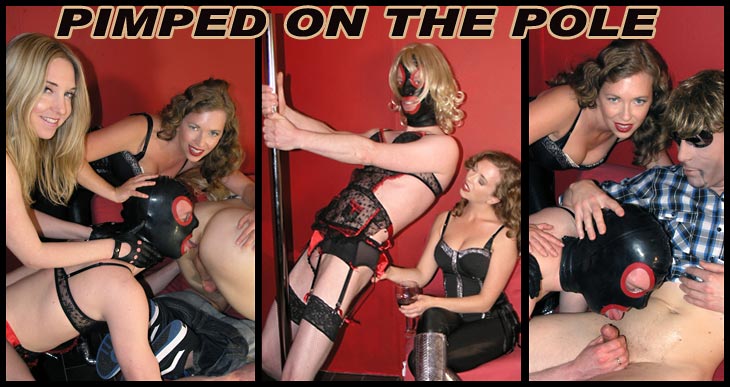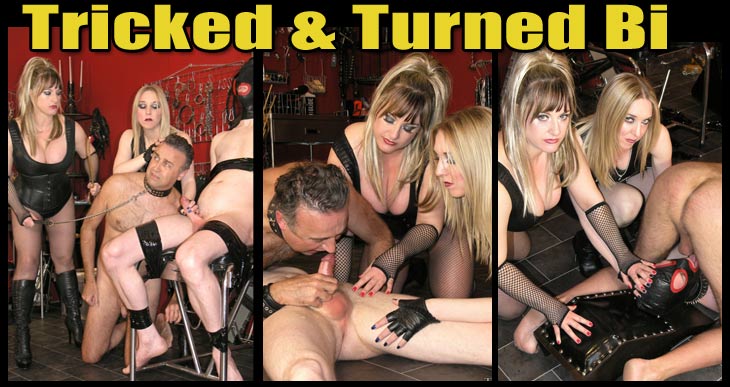 ---