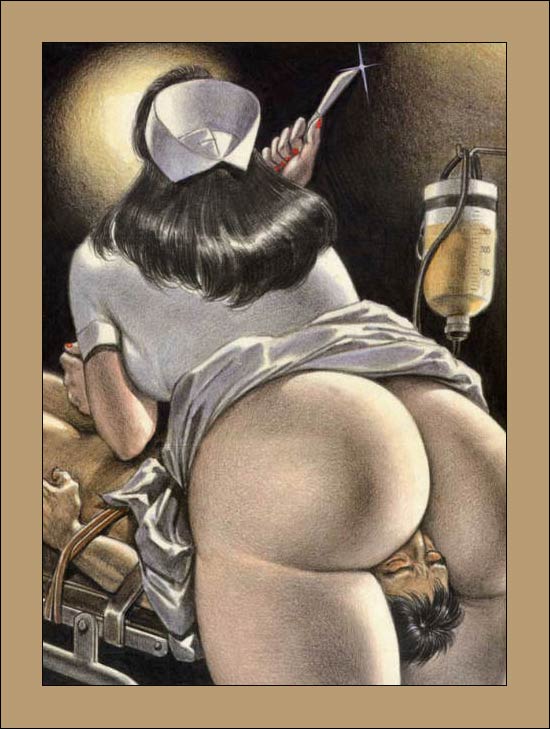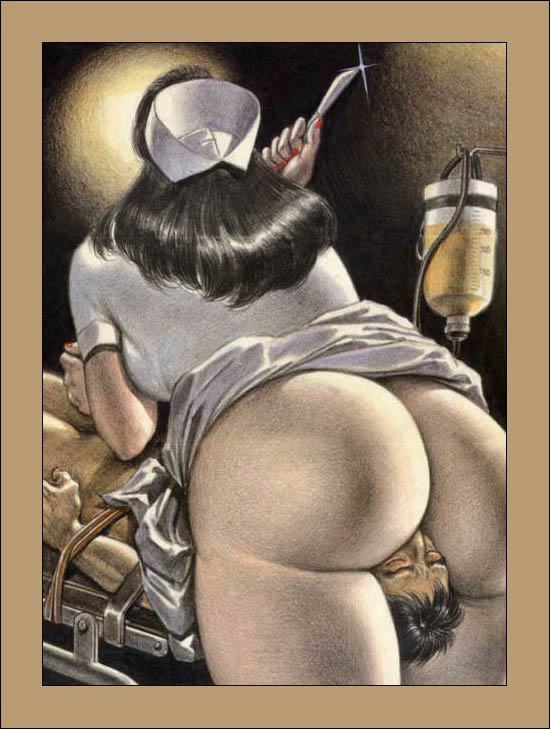 The Femdom Art of Namio Harukawa

There are very few femdom artists in the world and even fewer whose work is instantly recognisable. The illustrious Sardax would certainly be one, the other would be Namio Harukawa whose name is less well-known, however, femdom enthusiasts will instantly recognise his work.
Namio Harukawa was an artist born in Osaka, Japan in 1947. His drawings exclusively depict generously proportioned dominant women sitting on, possibly sexually using or smothering the faces of weak, small, submissive men. The men are often bound or trapped in some kind of contraption while the women's Rubenesque figures totally overwhelm and envelope them. He was most certainly a master at depicting erotic female bottoms and is much admired by the world's bottom loving and face-sitting fraternities.
His most common motif is where the men are somehow, and always rather humorously, turned into human furniture for the comfort and service of these curvaceous goddesses. In his pictures the men are literally 'objectified', we don't even see their faces (unless it's their grimaces) as they are usually disappearing beneath a powerful women's bottom. Thus the men exist as nothing more than useful household additions – inoffensive, faceless and ignored little men.
Harukawa's voluptuous woman have huge breasts but even larger bottoms and super strapping gigantic thighs. This shape is then more 'pear' than 'hourglass' and the effect creates a powerful looking, strong, hyper-sexy women. (Certainly at odds with today's sexualised image of a top-heavy, stick thin woman  – how does she stand up?)
And, in his world, women's superiority to men is a given, his dominant women are self-assured and contented, usually sporting a looks of haughty disdain or a slightly sadistic smile while astride the faces of these hapless males.
So pull up a face and take a look 🙂   Here's a little example of his work…