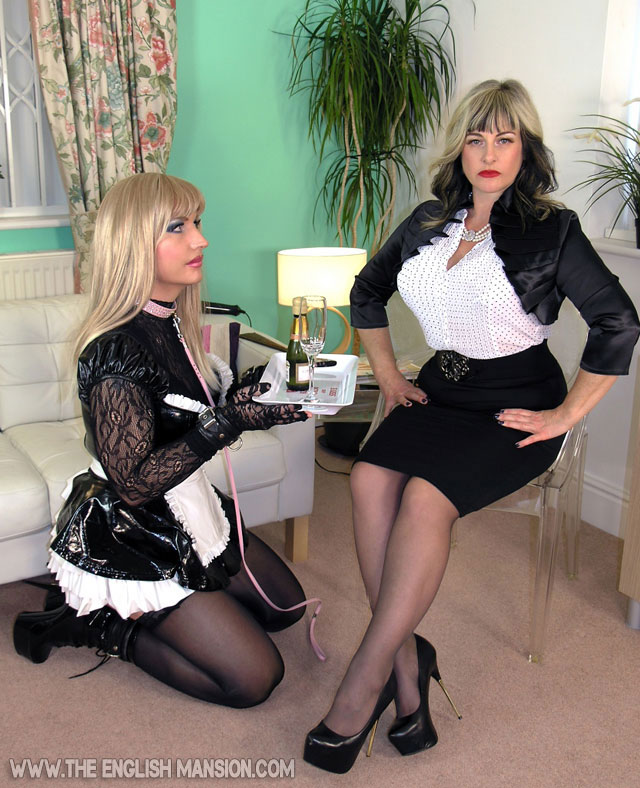 From 'My Feminized Husband' which starts this week inside The Mansion
Part  5 Money Making Schemes
continued

By now your partner will be so broken and desperate for sexual relief, grateful for any small glance of your cleavage or brief reprieve from chastity, he won't even realise he is slowly being turned permanently into your performing pet cocksucker. Now is the time to best to use him to make some extra cash – so here are some even more degrading suggestions:
6.  Dogging Whore
The sales are coming up! Find out where the local 'dogging' area is, drop him off in one of his sluttiest outfits so he is stuck there earning extra money sucking and wanking off horny guys. Remember to set an amount he has to make for you and make it clear he is not allowed to call you to collect him until that target is achieved.
7.  Satin & Petticoat Sissy
Just a lovely life-size dolly to play with. Add lots of frills, ribbons and bows and make sure you add some choice shots to your 'compromising' photo collection. If he ever plays up offer to send some of the photos to his work colleagues, this will soon get him back in line.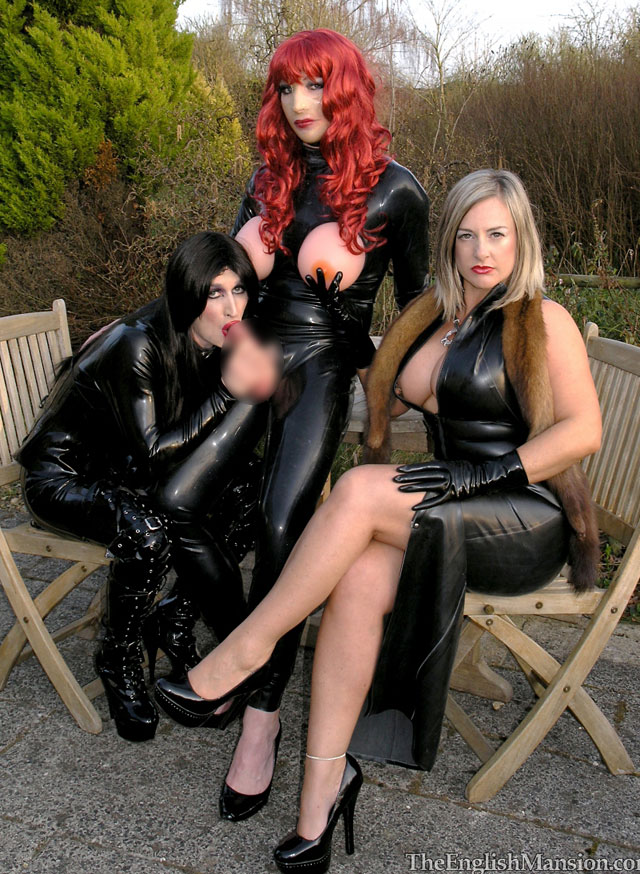 8.  BDSM Hardcore Porn Star
Contact a femdom movie site such as The English Mansion and offer him up for filming. Say he's into anything! Especially 'enforced bi – that way you and the girls will always have something amusing to watch on a Friday night.
9.  Latex Dirty Dolly
Get him well used to wearing full latex including inflatable breasts. Have some latex items custom-made with appropriate zips you want to make sure his 'holes' are accessible at all times for use. Allow him the luxury of wanking occasionally but only if he is wearing/smelling/stroking latex this way he will associate sexual pleasure with latex and get an instant erection at the merest scent of rubber.
This was the final part of my Feminisation Regime
I hope you have enjoyed it – I have 🙂 Lady Nina  x
© Lady Nina Birch

We've been honoured at The English Mansion to be given exclusive access to Lady Nina Birch's Special Feminisation Regime, which we will post here over the next few months. This is an extensive, light-hearted guide and an essential read for all Ladies & special girls who want to engage in the world of feminisation. Lady Nina Birch is the UK's foremost feminatrix with many years of experience and extensive knowledge on crossdressing and full-feminisation.
You can find our more about Lady Nina Birch here on her personal website