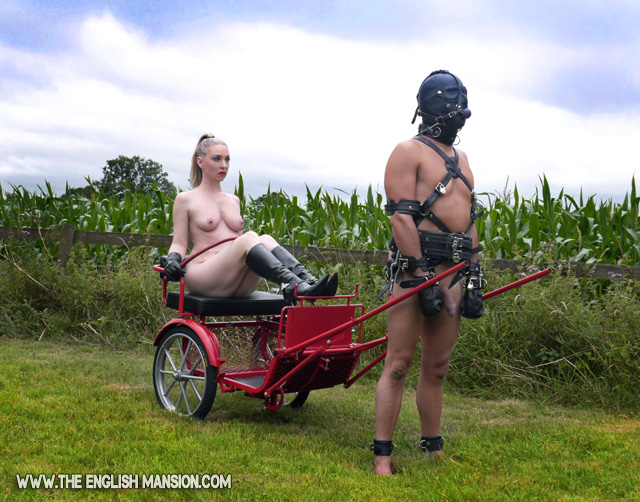 Over the Summer, I've been experimenting with taking ponyboy slave training to a new level,  I call it Blind Obedience Training. The ponyboy is hooded and thus blindfolded with absolutely no vision, he is then harnessed with an elaborate locking body harness that straps his arms tightly to his sides. Restraining his arms and elbows to the side of the body is particularly restrictive especially for cart pulling service.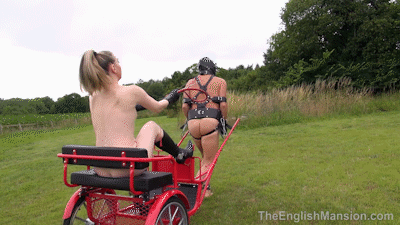 Then with both voice commands and/or a series of instructions indicated through the pull on the bit gag in his mouth, he must endeavour to correctly drive me through the extensive English Mansion grounds. Unfortunately for the sub, parts of Mansion grounds are uneven with small holes and many stinging nettles, none of which can be avoided once you are effectively being made to run at speed while in a 'sendep' state.
As you can see unfortunately the slave sometimes isn't paying attention… much to his peril!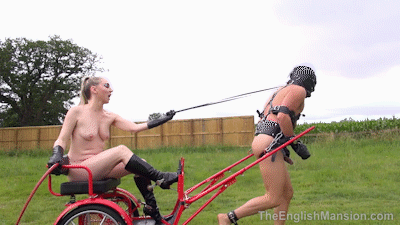 As it was a particularly warm and humid day I decided I would ride naked. I enjoyed making sure he knew this of course and teased him first in the slave pen adding an extra layer of cruelty for him knowing he would see nothing 🙂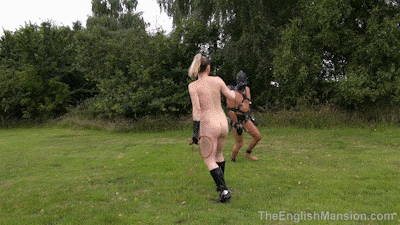 I also continued his training without the cart on the lunge rein, I like to use physical training to totally exhaust and thus subdue the slave, as once his body is weak it's easier for me to play with his mind 🙂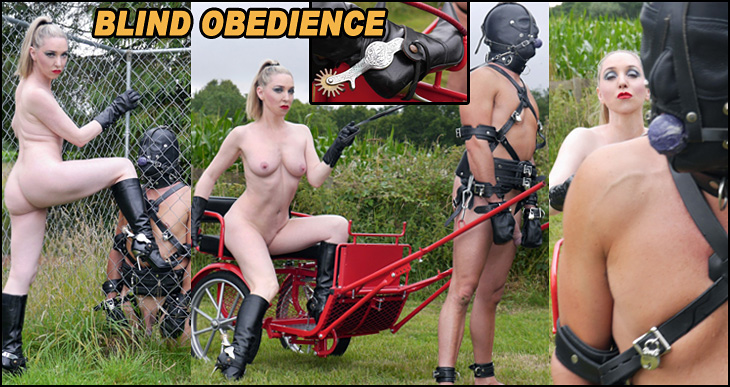 And you can watch all the real-life domination footage inside The English Mansion, right now in Blind Obedience.