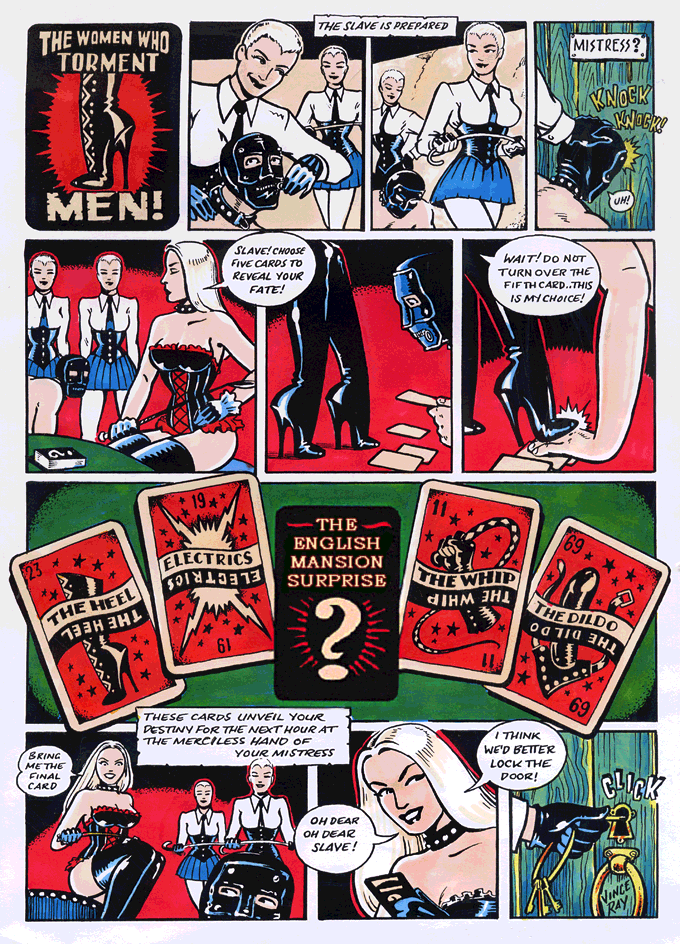 Slaves your fate lies in the hands of The Mansion's Mistresses!
So come inside and see what's in store…
Comic strip by Vince Ray
This fabulous comic strip The Women Who Tormented Men, was created by Vince Ray for DDI magazine back in the 90s, when I didn't want to show my face in my prodom adverts. The cropped haired twin dommes are actually both Lady Nina Birch, she loved the uniformed bitch look back then and wore her hair cropped & bleached. The middle card originally had my contact details.
I later made a short art-film based loosely of the story from this comic strip and Vince Ray kindly made me this set of beautiful femdom tarot cards to use as props.
Check out these excellent Vince Ray Products Here