Sunshine, Service & Suffering
The Mansion Summer Garden Party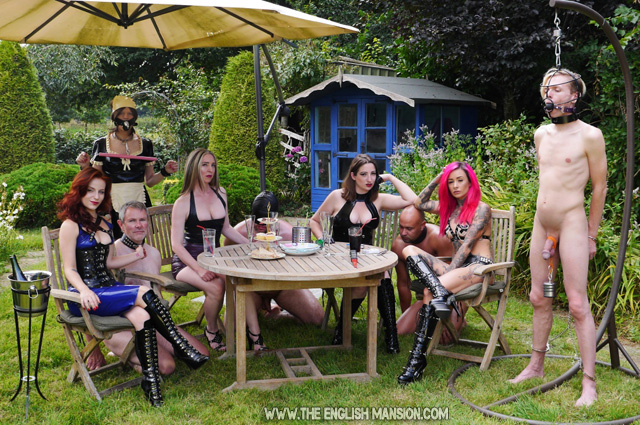 We love a party at The English Mansion and with all the hot weather this year we thought we'd throw a Summer Garden Party. Well it's always fun to play outside!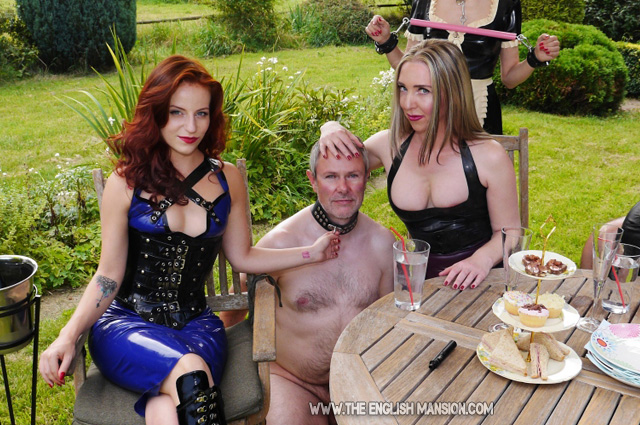 In attendance was the stunning Mistress Lola, Mistress Evilyne & Miss Annalisa and each was given a slave from the Mansion's stable to address their every need. We of course had a slave-maid who was locked in bondage throughout, rather a predicament given she still had endless chores to perform and 4 dominas to serve.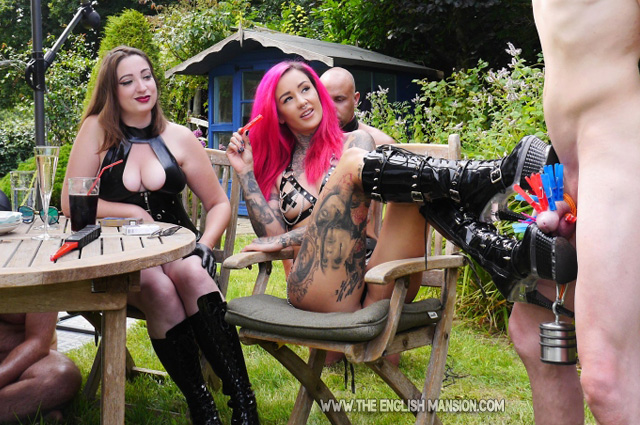 As decoration and also a little entertainment for us, one slave was strung up in chain bondage (head cage, ball gag & metal cuffs), leaving his manhood vulnerable and at 'Mistress height'. Miss Annalisa took particular delight in seeing what she could attach to it (weights, pegs etc.) finding his squeals rather amusing.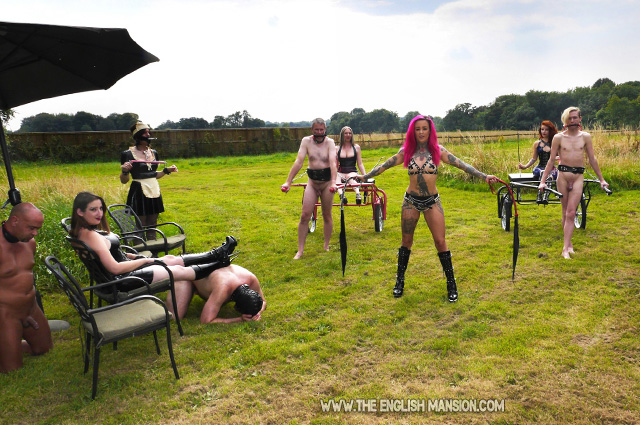 After the buffet lunch, it was time for the cruel party games to begin… so we fetched out the Mansion racing flys, so much faster than our usual carts and set about using the slaves to ferry us around the grounds.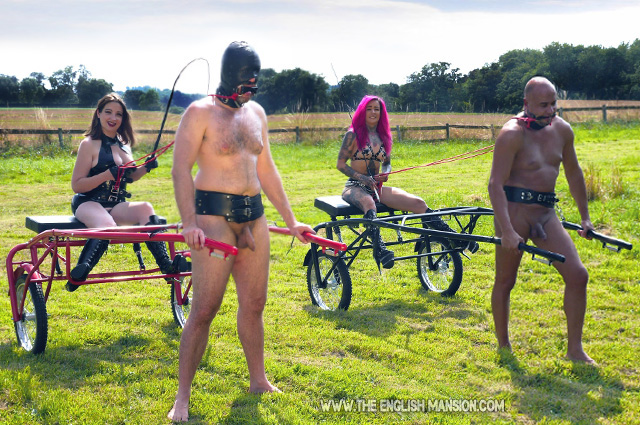 We decided to race the slaves, in rounds, with the knowledge that the loser would be tied to a post and bull-whipped, simultaneously by all 4 of us – now that's surely an incentive 🙂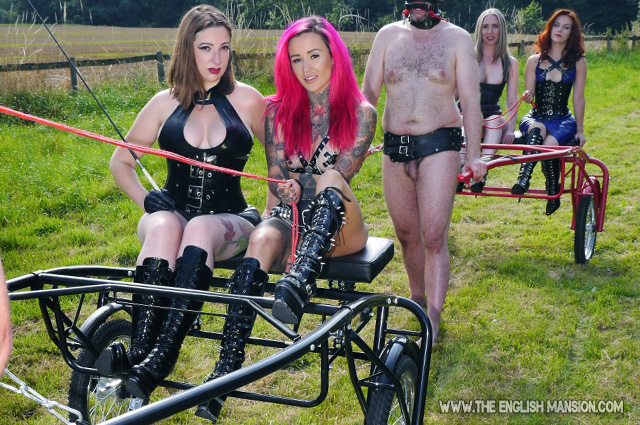 And once all the slaves were throughly exhausted we announced it was going to get more difficult as now they'd have to pull us in pairs!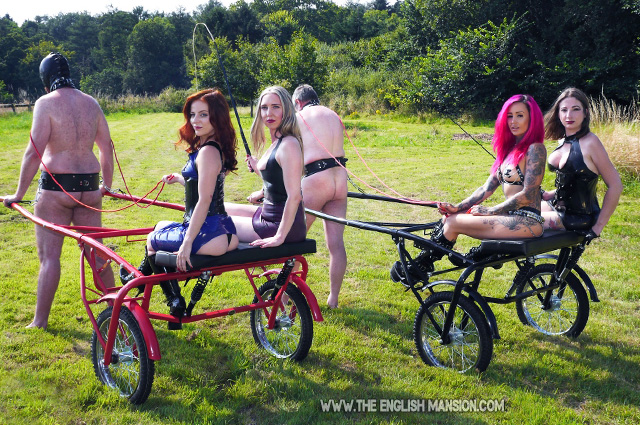 I can tell you that we broke our toys – it was so amusing to see them on the ground unable to move or breath with exhaustion. And you can watch all the action as it unfolded, right now inside The Mansion in non-stop footage of the afternoon as it unfolded in The Mansion's Summer Garden Party.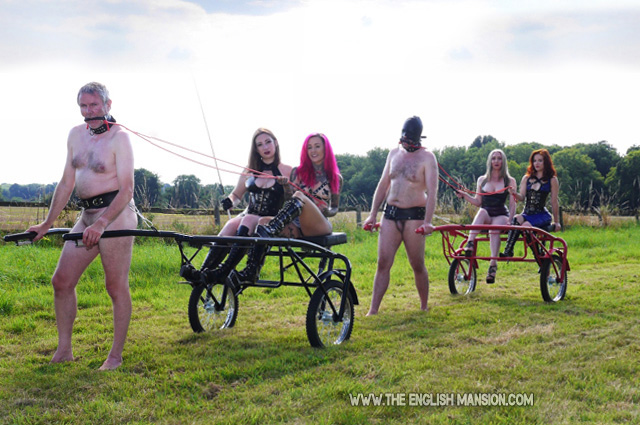 This is just the early part of the party – later on it gets uncomfortable for the loser with an epic bull-whipping and the Mistresses split into pairs for some filthy slave entertainment.