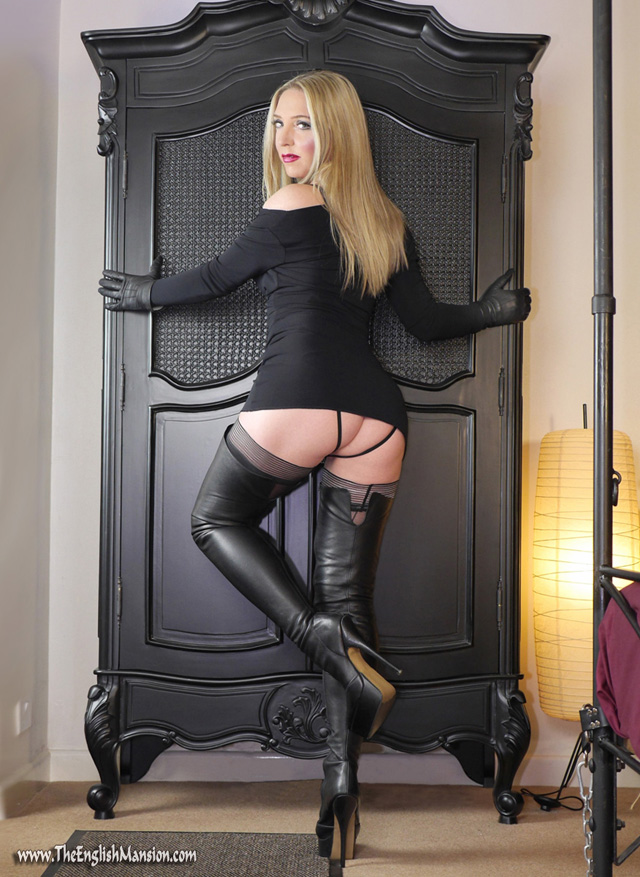 Service From Afar
This is a special personal message to all my devotees who serve me from afar. I know for many their sub life is just fantasy, indulged by visiting the Mansion but this is still an act of service and submission to me and all superior women.
A secret liaison where you learn what it means to be my slave, what I expect and deserve, remember when you are here I own that secret part of you, I know what you are – you are my slave, my property, here to serve me and my fellow dominas. Whether a pain slut, sex slave, bondage lover or sissy maid we will find a use for you here at The English Mansion.
We play in the Mansion's 'fetish bubble' a world where time and life's pressures do not exist. That's why I have a no politics, religion or money rule – this is an escapist wonderland, where we indulge our deepest decadent desires unfettered by reality. And, there is nothing wrong with a fantasy, so long, like all things, it is treated with respect, is recognised for what it is – not reality and indulged in moderation. Real life will always beckon but a little time-out hurts no one – expect perhaps our film slaves 🙂
I know may subs would like to find a domme or partner to share their kinks with but often this is not possible or practical – and you are not alone most people are looking for a compatible partner, unfortunately for subs there are a lot of sub men and as yet, not so many domme women. This is changing and more women are starting to taste the unquestionably sublime pleasure of getting what they want in the bedroom and even beyond that door and within their relationships.
So for now… you will serve me…
So have you been a good boy this year slave?
Because the good are rewarded while the bad are punished?