Sunshine, Service & Suffering
The Mansion Summer Garden Party Pt2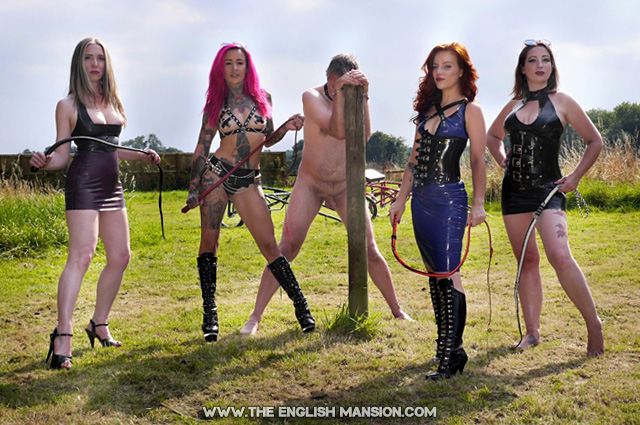 Yes there's more…we love a party at The English Mansion and with all the hot weather last year we thought we'd throw a Summer Garden Party. So here is the second installment of our wicked exploits from the later part of the afternoon…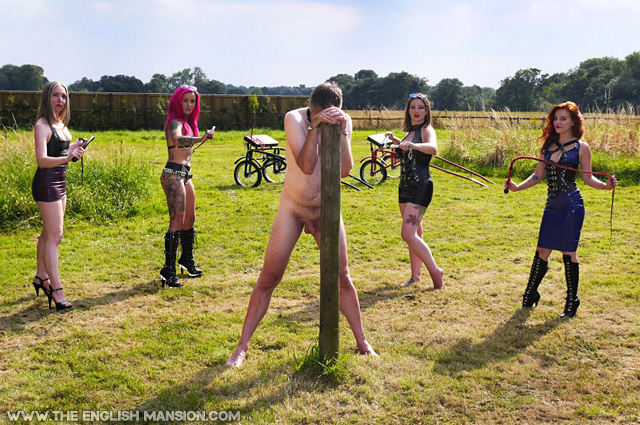 After the endless rounds of human-pony racing our slaves were nicely sweaty, exhausted and lying helplessly broken on the ground – such a lovely sight 🙂 The real suffering, however, was just about to begin for one unlucky slave…the loser… as he was to be tied to a post and bull-whipped simultaneously by all four of us!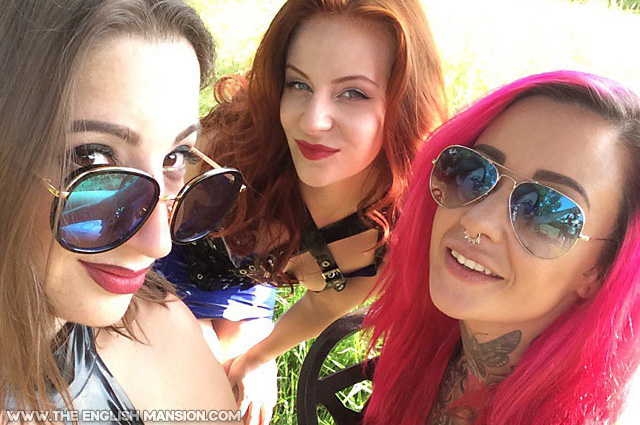 In attendance were the beautiful Mistress Lola, Mistress Evilyne & Miss Annalisa each flaunting impressive single-tail whips, that could be heard loudly cracking away over the moans of their victim, "OUCH!"
The '2nd place loser' was also dished out a few lashes and as he was a pathetic wimp, he begged and grovelled at our boots to be spared.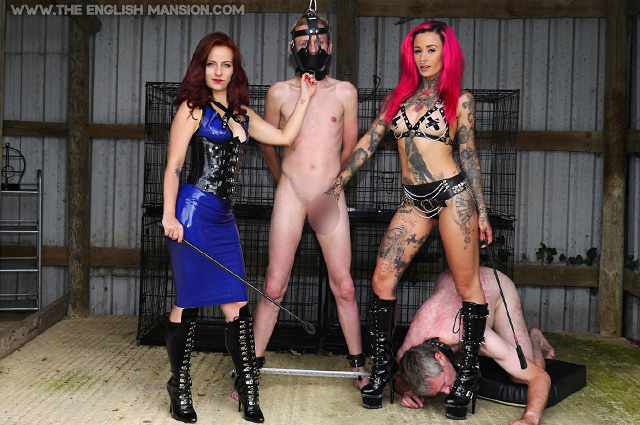 After a cigarette break with a useful ashtray slave, we decided to split up. Mistress Annalisa & Mistress Lola decided to have some cruel entertainment taking two slaves down to the milking shed. One was strapped up in tight bondage while the other was enticed into a little 'messy' enforced bi 🙂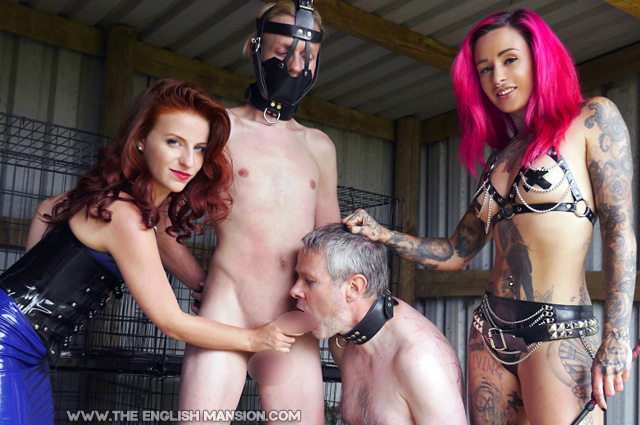 Mistress Evilyne and myself took another slave into the side paddock and made him stretch his arse-hole up with some huge toys while we gave him some needed 'encouragement'.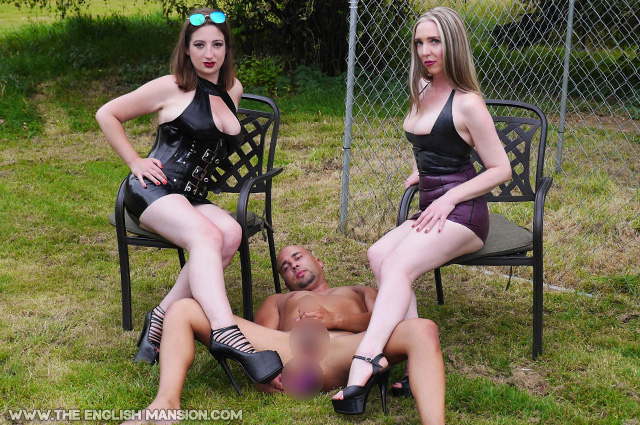 Femdom parties are always SUCH fun with lashings of… well… lashings!  The dynamic is totally different from the intensity of a 1 on 1 session; parties have their own potency with an exciting layer of exhibitionism and humiliation. And, I have always found a gathering of dommes far more sadistic when together, I don't know if its latent competition or just a kind of group blood lust 😉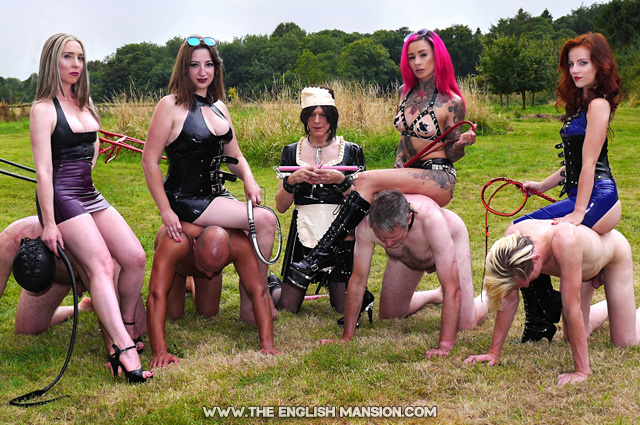 See also Pt1 of this blog here
And you can watch all the action as it unfolded, right now inside The Mansion in non-stop footage of the whole afternoon as it unfolded in The Mansion's Summer Garden Party.