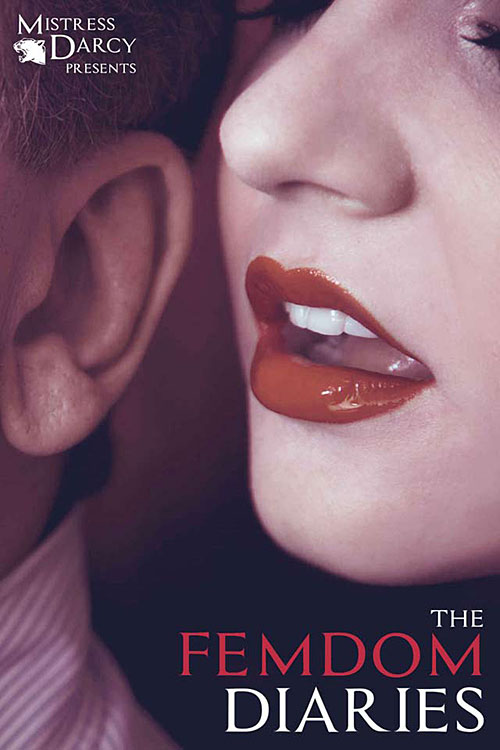 World-Renowned American Dominatrix Mistress Darcy
Launches her first book of Fiction
The Femdom Diaries
Inspired by her infamous career as a world-renowned dominatrix, Mistress Darcy has collated her short, fictional femdom stories under one cover The Femdom Diaries. This astonishing collection of a dominatrix's adventures will bury you deep inside the mysterious, exotic and thrilling world of power exchange. Whether you're an eager submissive hungry for connection, a discerning dominant seeking intelligent erotica, or a curious "vanilla" excited to explore your dark side, the delicious literotica of The Femdom Diaries will set your imagination afire with possibility.
Years in the making, Mistress Darcy has finally taken the time to distill some of her exhilarating and, at times, shocking experiences as a Mistress and express them with unprecedented grace, sophistication and clarity. The Femdom Diaries will entice your mental, emotional and physical arousal and help you to understand your own hidden kink like never before.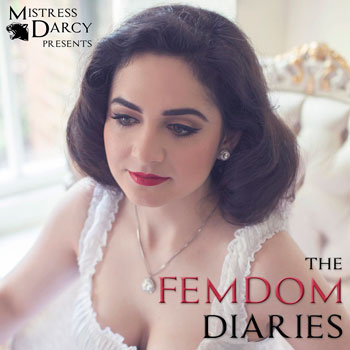 Although most of her client experiences span traditional kinks like corporal punishment, humiliation, and bondage, some of her most exciting memories involve personal slaves and the unique bonds that are created from that dynamic.
"The nervous system needs to enter a state ofrest from time-to-time, and giving up control under the guidance of a gorgeous, powerful woman can be the perfect antidote to the demands of [a stressful life]"  Mistress Darcy from The History and the Arts of the Dominatrix by Anne O. Nomis.

A personal slave must cultivate this lack of control, along with a profound trust in his or her dominant, in order to go through with risque activities like full wet games, slavery, cuckold marriage, brainwashing, and enforced-bi gangbangs, all of which are explored in Mistress Darcy's new book. While shocking to individuals not familiar with the world of BDSM, it is her wickedness, ingenuity, and flair for the extreme that make The Femdom Diaries essential erotica for 2017.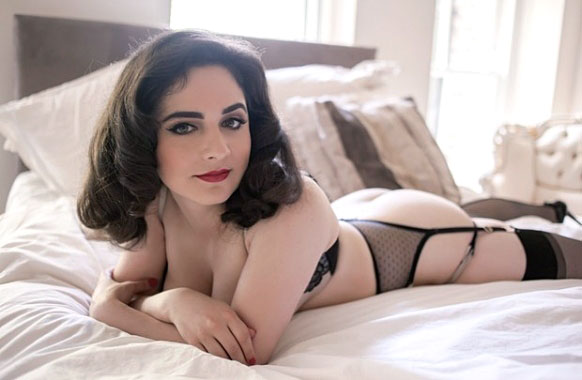 Meet Mistress Darcy
Mistress Darcy is one of the most well-respected D/s (Dominance and submission) practitioners in the professional domination industry today. Infamous for her intense and deeply psychological approach to BDSM, Mistress Darcy has built a reputation worldwide as an intelligent, compassionate, but uncompromising dominant.
"Professional domination is, for me, about helping people. Helping them find themselves, express themselves, release shame, and embrace joy," said Mistress Darcy in an interview with London's Telegraph. The article goes on to praise her as someone "who has built an empire around domination, and refuses to be shamed for it."
A formally trained, internationally acclaimed dominatrix and alpha female, Mistress Darcy is both a professional and lifestyle kink practitioner. She first began as a dominant at The Dungeons of Mistress Elizabeth's in New York nine years ago, and has since built a career as an independent that has taken her around the globe. Currently based in New York, Mistress Darcy at one time lived in London, but now travels back and forth between the U.S. and Europe.
As an educator, Mistress Darcy has taught adult and BDSM-themed salons for the luxury lingerie brand Coco de Mer, was recently interviewed for Vogue Magazine, and featured in an abduction fantasy documentary on Vice. In addition to offering workshops and performances at DomCon and London Fetish Weekend.
As an author, she writes both fiction and nonfiction, and keeps a BDSM-themed blog at her website www.mistressdarcy.com.
(Above text from the book launch press release.)
Available from Amazon Kindle Direct Publishing:
The Femdom Diaries – Kindle Edition UK & Europe
The Femdom Diaries – Kindle Edition North America