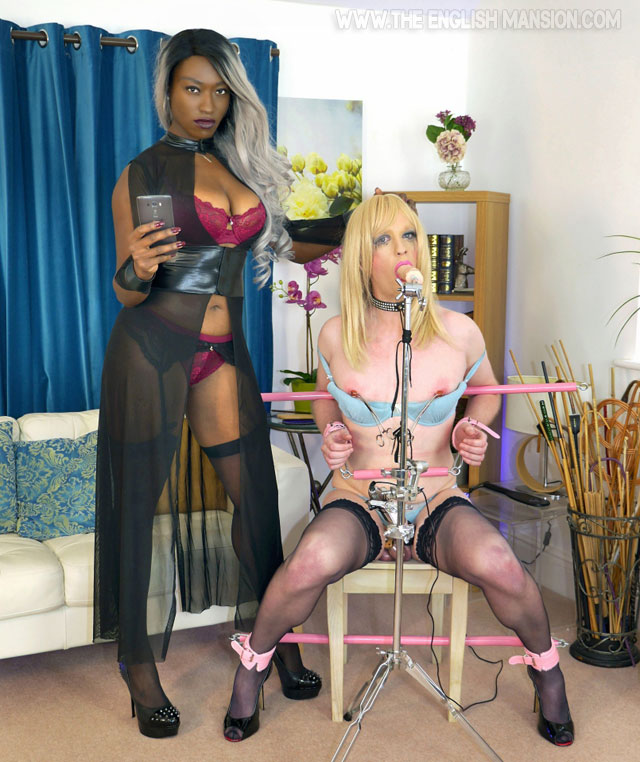 Recently, super CD sub Jessica Dee came over to the Mansion to serve the stunning Miss Foxx, however, her training was not up to this Mistress's high expectations and she found herself on our new device…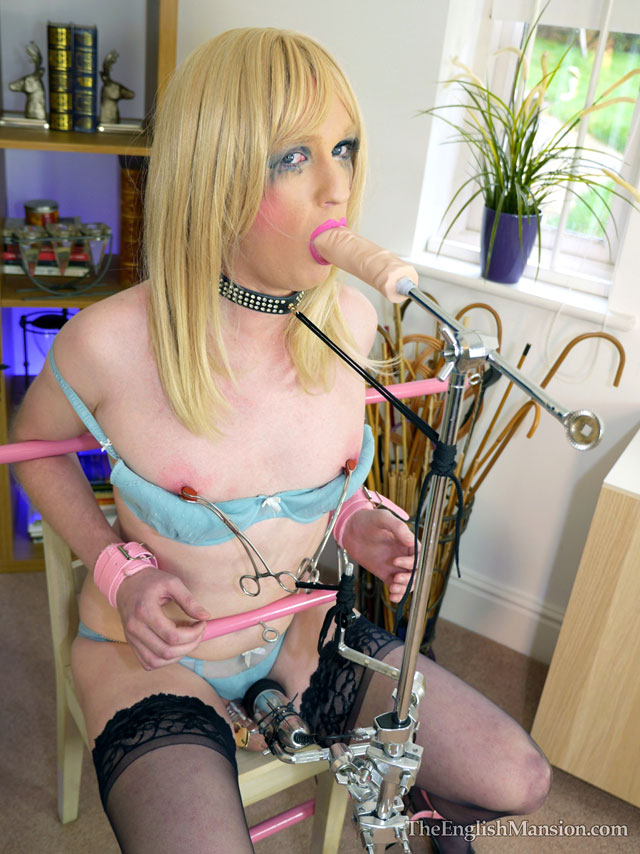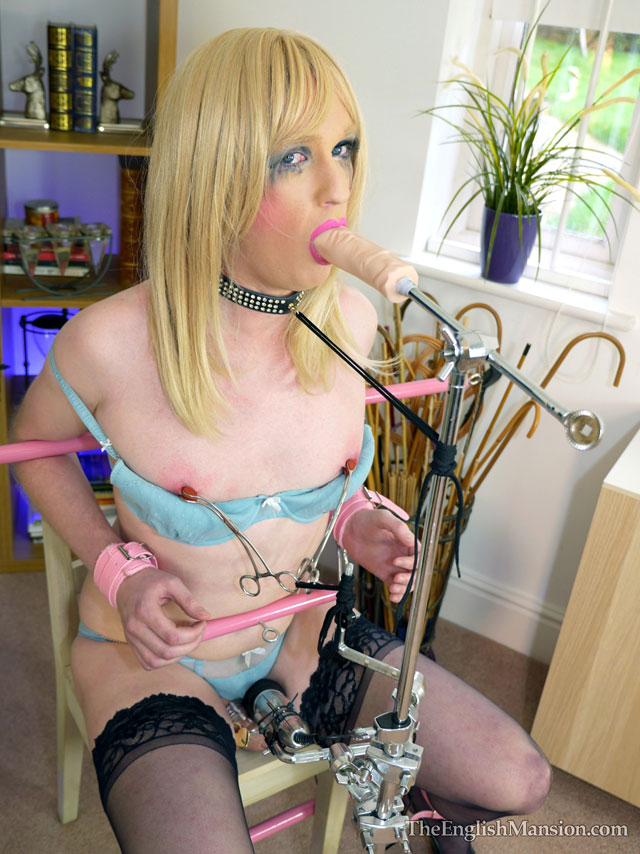 The Sissy Bondage Vice
The Sissy Bondage Vice is a new and ingenious Mansion invention, for lazy maids we call it the 'idle vice' 🙂 it can work as either a punishment or sexual torment device. And, can be fully adapted to meet all the needs of the domina utilising it, for example:
1.  A cock dildo can be fitted into the mouth, this gags and shuts them up but also helps stretch the jaw, perfect for improving their cock sucking training;
2.  Nipple clamps and stretchers can be attached and used as a predicament punishment, so if the sissy moves at all suffering will ensue. It is also good to help enlarge and stretch the nipples making them more feminine;
3.  Anal devices and plugs can be kept in place for stretching and sensitising their new special pussy;
4.  While below the waist either a milking machine or a vibrator if the sissy is locked in permanent chastity, can be fitted leaving the poor little thing just on the edge and frustrated;
5.  A web cam can be fitted giving you and hopefully some friends a whole view of the little sissy's suffering from another room, plus it's always a good way to keep a watchful eye on them while they are bound.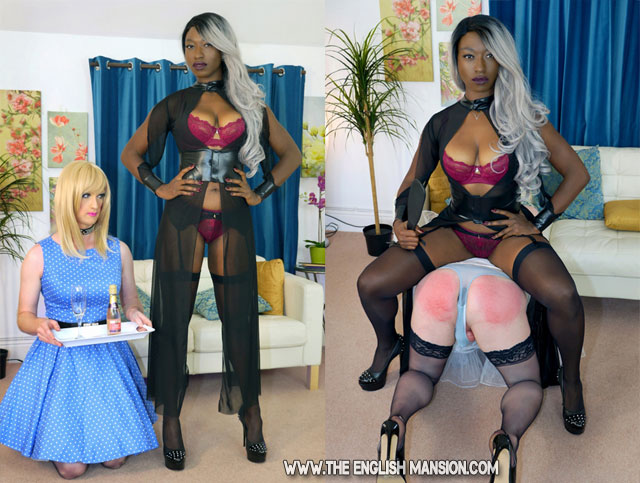 Kept In Line

So, if you want to see the Sissy Bondage Vice and indeed Miss Foxx & Jessica Dee in action, you can see them right now in Kept In Line now showing inside The English Mansion.
Miss Foxx's house girl, Jessica is due some training to keep her in line. Mistress tests a new remote control vibrating plug which is inserted deep into Jessica's ass, varying the intensity and noting the responses, her poor chastity clad cock leaking pre-cum from the deep pleasure. This is then followed by an OTK spanking, to balance the relief, her cheeks becoming nicely engorged, preparing her for the cane strokes to follow. Finally, she is left on the sissy bondage punishment chair, nipples pulled tightly, gagged with a big dildo and vibrator on her caged cock.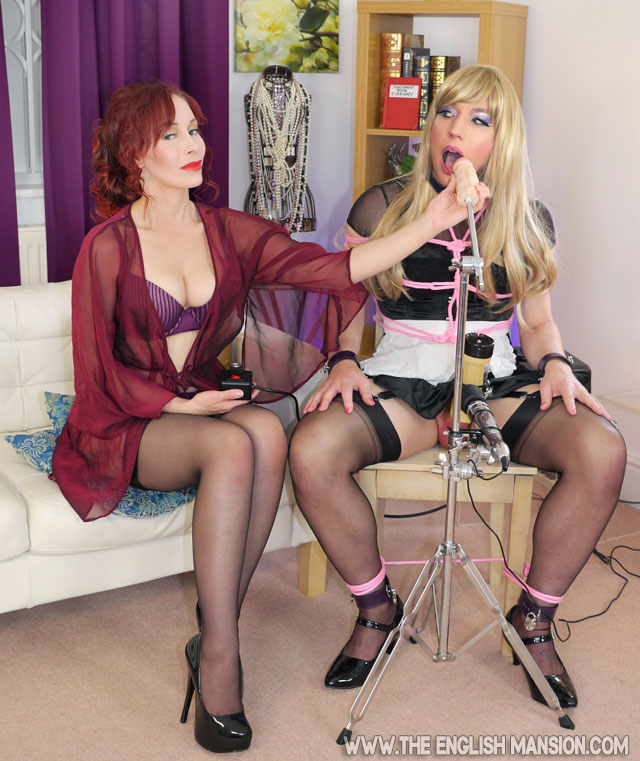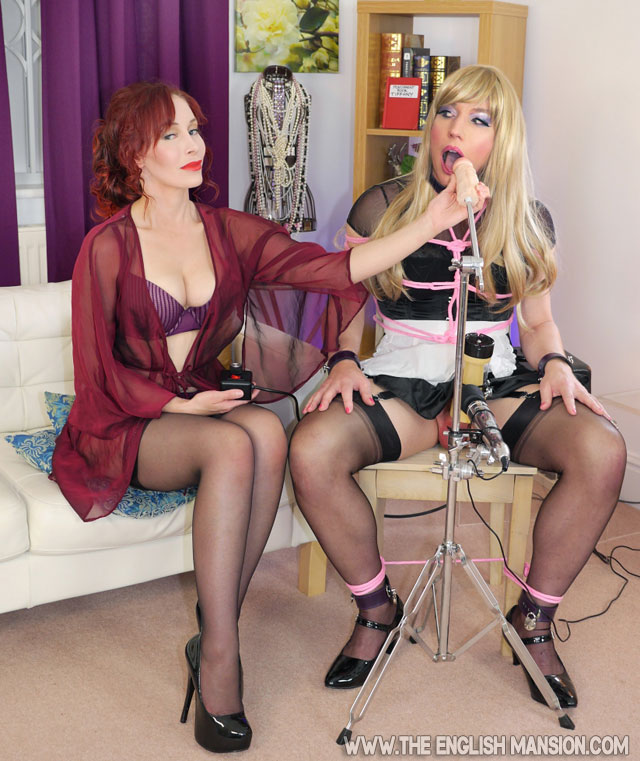 Elizabeth's House Maid

And this special sissy punishment chair will be featuring again later this year, this time in the hands of beautiful Governesses Elizabeth in Elizabeth's House Maid when she takes charge of the recalcitrant handful that is Maid Tiffany Doll.