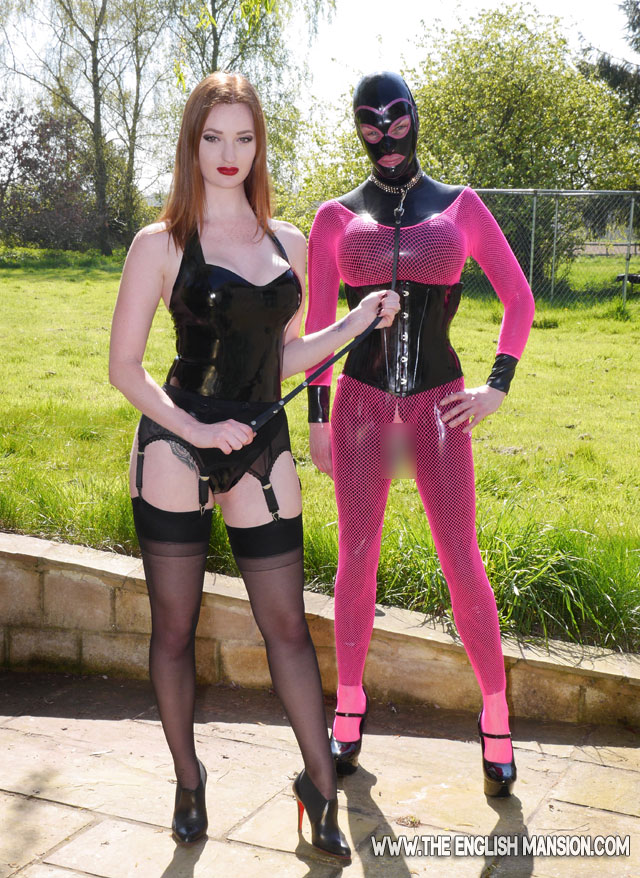 One of The English Mansion's resident kinksters, the totally gorgeous Ms Zara DuRose (winner of Fetish Model of 2016 at Sexhibition & winner of BDSM Sex Goddess 2016 at the DDF Awards, Europe) is once again hosting a very special erotic event in central London…
"Come where kinky lovers roam – Welcome to the Pleasuredome!
… Shooting stars never stop – Even when they reach the top"
Welcome to the Pleasuredome
Saturday the 15th April 2017


This will surely be the biggest Zara DuRose event to date with up to 300 kinky souls. Taking place at the hidden gem that is London's Blundell Street Studios, this locale is tucked away from prying eyes, only a few minutes walk from Caledonian Road tube station. The venue will be transformed by professional set dressers & the ZDR Team to bring you a fantastical world of pleasure and decadence, where luxury meets fetish.
Think extravagant sensuality, flamboyance & self-indulgence – a place where your mind and body can run wild. Will you dance the night away, join a stranger on the bed or be strapped to a device on the balcony? As always, they are encouraging their guests to dress to impress or excess! Think dapper or dandy, ruffles or feathers & mythical creatures.
Performances by: Miss Bliss & Slave Otto; Volkova & The Den Of Iniquity; The Dress Up Dolls & Exxess Latex.
Luxury Dungeon equipment supplied by Sweet Torments. X-rated stage shows. Professional photographers & videographers to capture the evening (only if you wish.) Kinky canapés. Full Bar & Cocktails, Live music, DJ's, Dancing & Plenty of Pleasure!
A friendly environment to play, talk, dance & make new connections.
So what are you waiting for? You're welcome at the Pleasuredome with Zara this April…