Tremblr
We have been enjoying playing with an excellent new toy here at The English Mansion. The Tremblr is a new male milking machine with some similarities in construction to the Venus 2000 but overall quite a different device. It uses an electric motor to turn a rotating arm connected to a piston, that in turn is connected to a 'receiver' via a long rubber tube. Air is then drawn in and out of the receiver, on insertion the penis is sucked in and can then be massaged, pulsed and stroked for hours on end!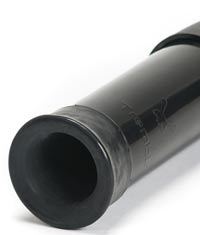 You can control the amount of air 'sucked' to both set the depth of the stroke and the speed of the stroke – which combined produce a myriad of different and intense sensations. With 180 strokes per minute being its top speed. So with the right rhythm and suction you can use the Tremblr to bring the 'little man' to climax or with slower, longer strokes it's perfect for an extended tease and edging session.
The 'receiver' on the Tremblr has a fairly thick rubber/latex liner which produces a much firmer and slippier sensation compared to the Venus 2000; and it's far more robust over time. It's also one of the quietest milking machines I have come across.
The Tremblr is operated by remote control allowing you to direct the device from a distance. Ideal for when your Domme wants to sit back and watch your torment from afar controlling its every motion. And, useful if you are using the machine for hands free masturbation – which is the market it's generally aimed at.
It comes with a rugged and discrete carry case which is fairly bulky; is supplied with 3 receiver sizes (M, L, XL) or you can order an extra receiver pre-built to your spec; and a 110/240V auto switching power adaptor suitable for most power supplies worldwide.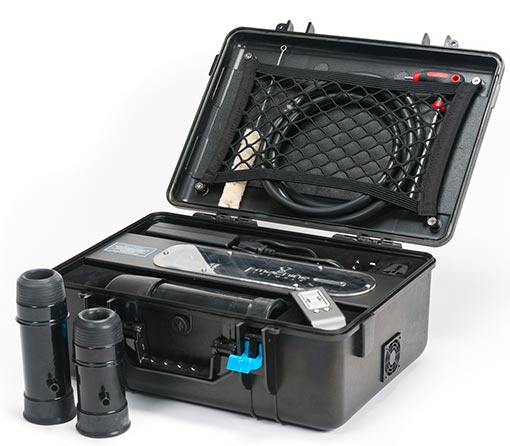 Available from F-machine.com – Tremblr