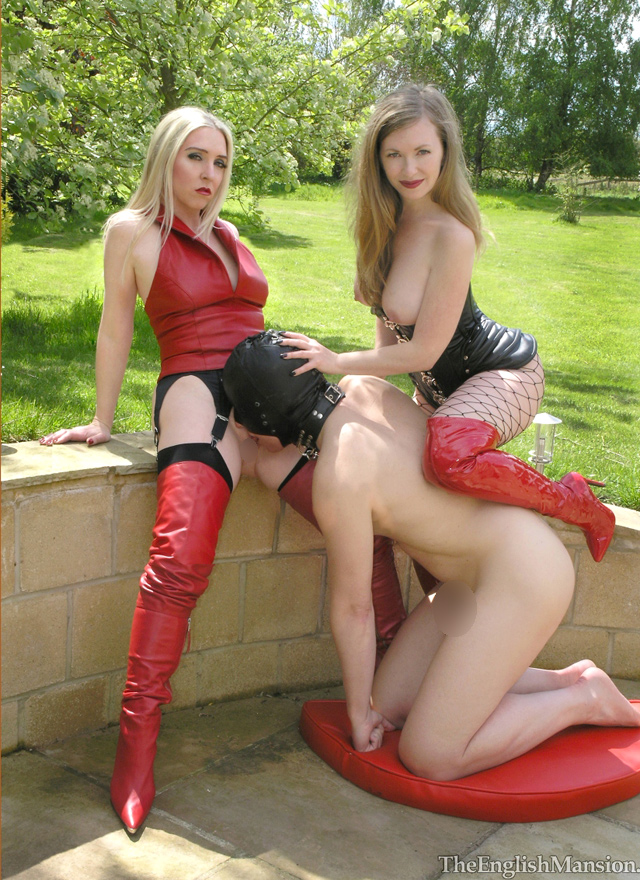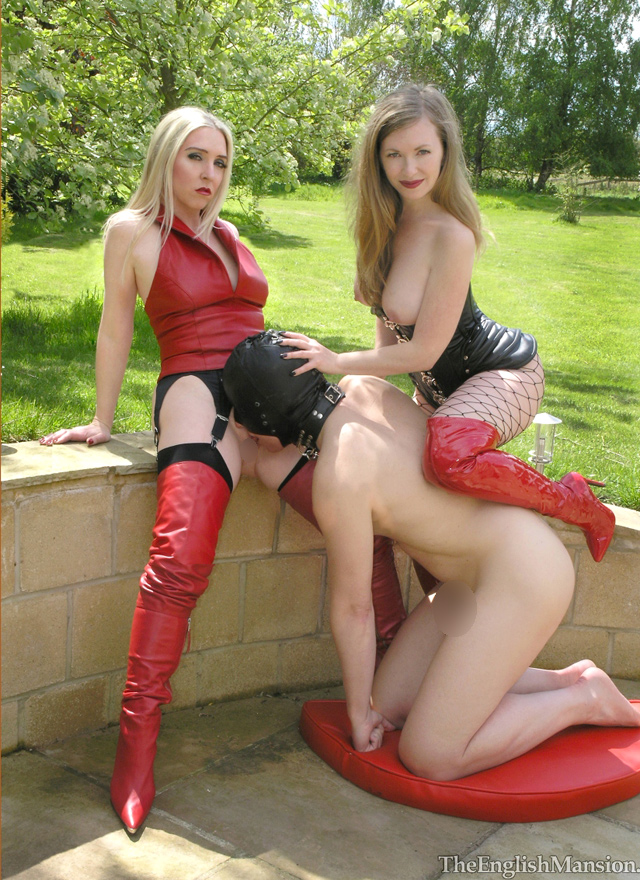 As a woman I need multiple orgasms to be satisfied, that's why a stable of sex slaves is so useful 🙂 Here my lovely friend Mistress T is kindly helping me out making sure this tongue-slave is working properly!

The Cum Rules
I have had many different 'Cum Rules' over the years, (we even made a movie about them once) but one staple is that a slave must give me a large number of orgasms to earn just one for himself – hence the title of that film 50=1.
I also like to use 'male ejaculation' as a Pavlovian training tool; he will be permitted to cum but for example: only when my heels are digging into his nipples or when his tongue is right up my arse. The former helps to train his mind to love pain a useful trait for one of my slaves, while the latter helps reinforce his position in My world.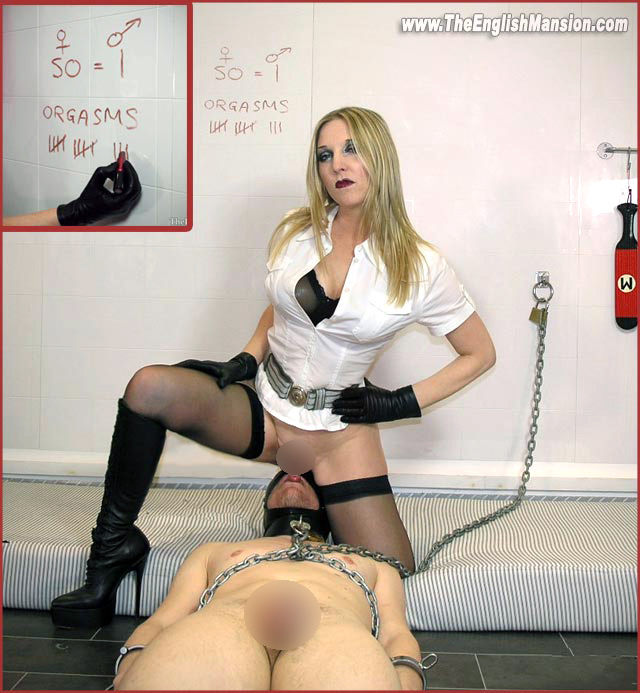 For a woman to be turned on and to cum is a slow and individual process and therefore something a slave must focus all his attentions onto and will need considerable training in. For me even the training is quite a turn on, lying back comfortably on the bed with a crop in hand making sure his tongue is doing what I want – where I want, while any infractions will earn him an extremely hard stroke across his backside.
So, there is too much focus in porn on the act of the man ejaculating and here at The English Mansion I'll be addressing the balance 🙂 personally…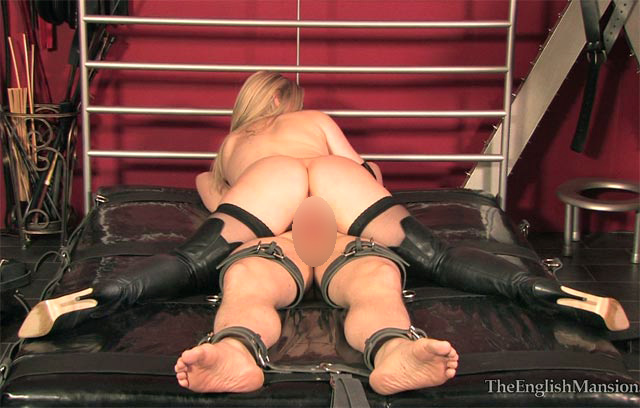 Photo from Just A Little Sex Toy – a new remastered version now released
Read Pt1 here  – In Search of the Female Orgasm (& Lots of Them) Pt 1