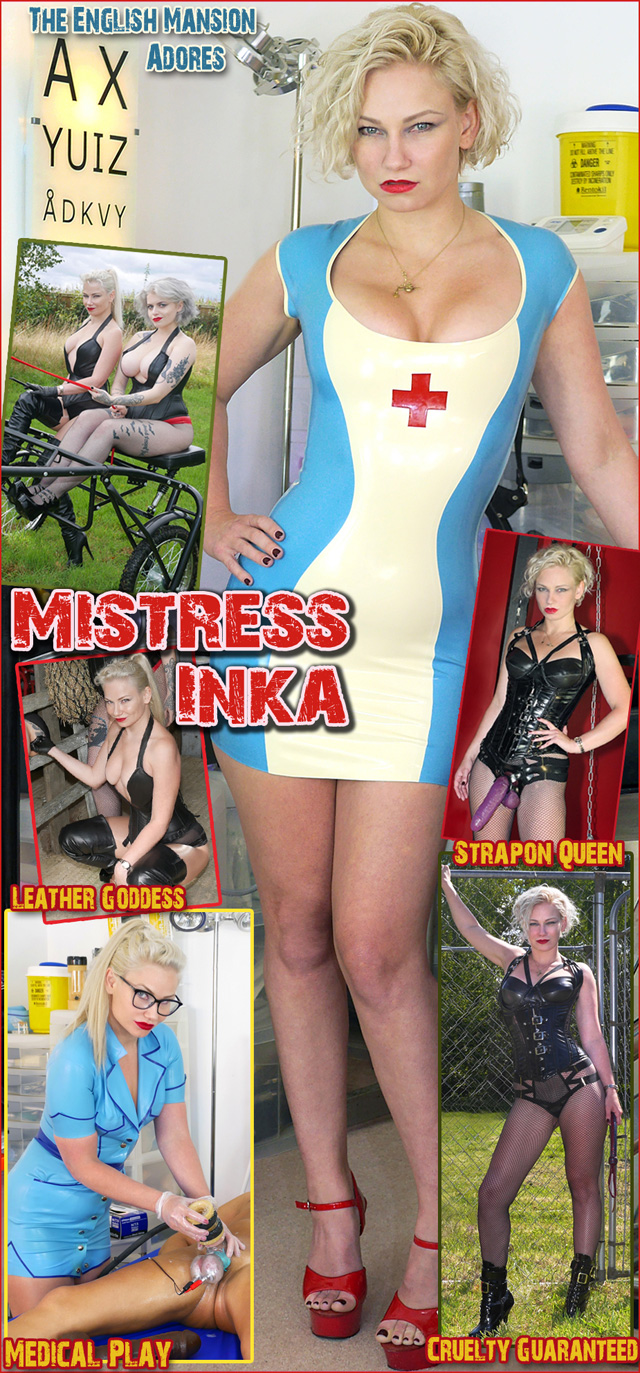 Little Miss Dynamite: Mistress Inka – Prepare to be blown away!

We are so pleased to welcome another stunning dominatrix to The English Mansion – Mistress Inka is a beautiful and capable Scottish domina, who carries just a slight touch of its sexy accent. She has an incredible body and delicate elfin features that will bewitch any prospective sub and a natural dominant streak that will effortlessly put them in their place. She is adept in all forms of BDSM but excels in corporal punishment role-plays, sissy-boys and especially medical play. Inka is an explosive package that will blow your mind and easily have you submitting and serving her every command.
Mistress Inka is an experienced and knowledgeable prodom with her own chambers based in central Edinburgh, Scotland, UK. She likes to develop and intensify her sessions and so enjoys regular arrangements giving her the space to explore the darkest corners of her clients' desires and drag them into the light. She also happily caters for novices priding herself in taking them by the hand and leading them where they truly want to go.
You can watch Mistress Inka in action right now, inside our members area… and you'll be seeing a lot more of her.
Or visit Mistress Inka's website or More Info Here
 * also featured riding alongside Mistress Inka is the divine
Miss Marilyn