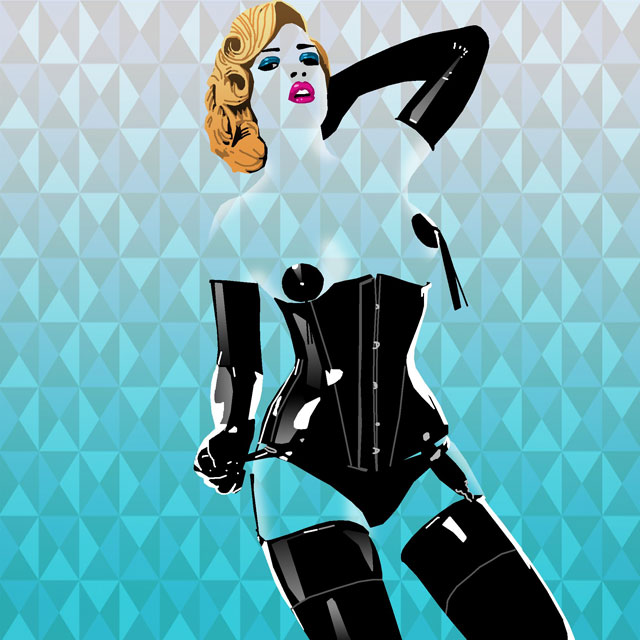 Art by Tom Starling
Here at The English Mansion we adore the work of erotic digital artist Tom Starling. His technique creates a college effect using floral wallpapers, geometric shapes or other textures to turn what would be very graphic, even pornographic images into something beautiful with hidden depths and secrets to them. You just have to look closely and learn to appreciate the blank spaces. I especially like the way the men are mainly reduced to 'shadows'.
Predominantly his work focuses on women and hardcore sex but his depiction of his subjects instantly renders them into stunning art. I've picked out mostly his femdom images to show here but he produces a wide variety of risqué and sexually suggestive compositions. I think I make an appearance (whip in hand) as does the divine Mistress T.
Tom accepts commissions which are extremely reasonably priced (£35) and would make the perfect gift for the special woman in a sub's life 🙂 especially with Xmas coming.
See more of his work here https://ohtomstarling.tumblr.com/ & Twitter here https://twitter.com/oh_tom_starling or you can email him regarding comissions here oh.tom.starling@gmail.com
Tom Starling © Gallery