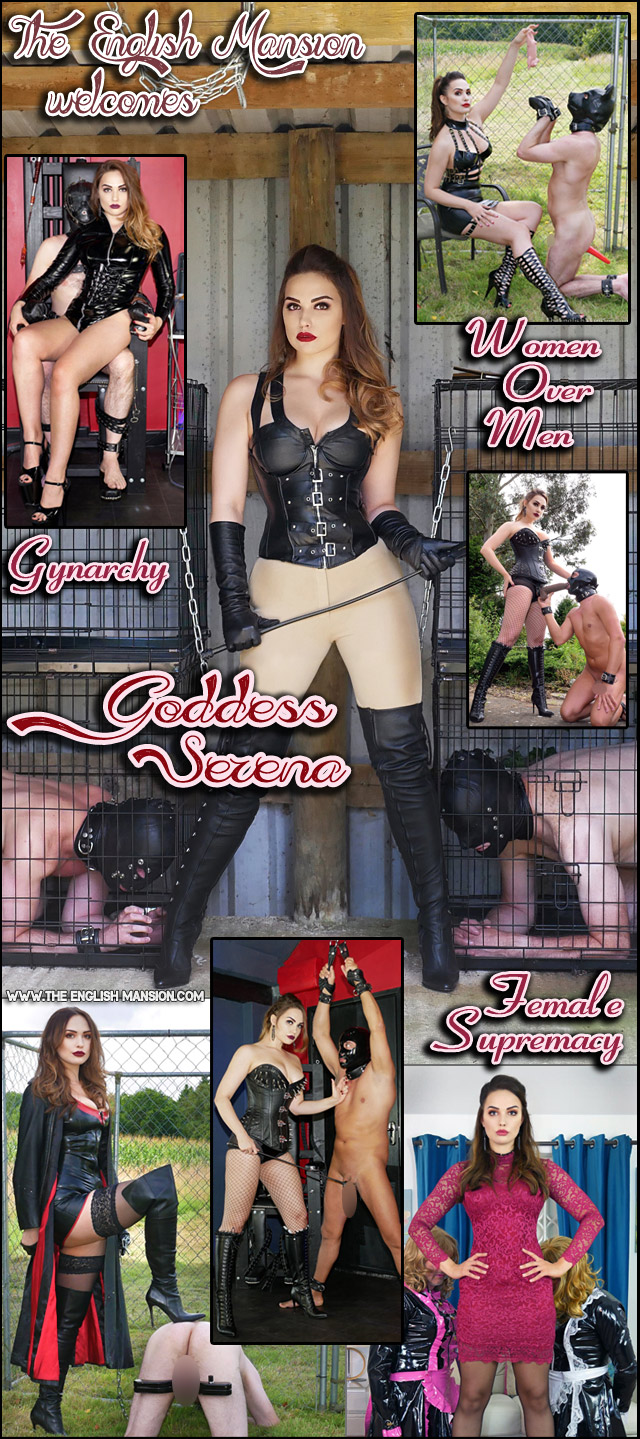 Venus Was Her Name: Goddess Serena

We're pleased to welcome another stunning dominatrix to The English Mansion – Goddess Serena is young and beautiful ex-model UK prodom. Striking looking like an Amazonian goddess she towers powerfully over the men at her feet, in fact she stands well over 6ft tall in her heels. Well-spoken and soigné she exudes sophistication and a natural superiority. Submissives and slaves alike will easily submit to her overwhelming perfection and beauty. A proponent of gynarchy and female supremacy this domina's raison d'être is to be worshipped and adored – she is not interested in your wants or needs, you serve, obey and suffer. So get ready for the New World Order of Gynarchy.
"A goddess on a mountain top
Was burning like a silver flame
The summit of beauty and love
And Venus was her name"
Goddess Serena is a prodom based in East Anglia (East England, UK). Specialising in Unobtainable Goddess worship/Slave training, Sadism & Pet boys. Find out more about her here:  More Info Here
You can watch Goddess Serena in action right now, inside our members area… and you'll be seeing a lot more of her.