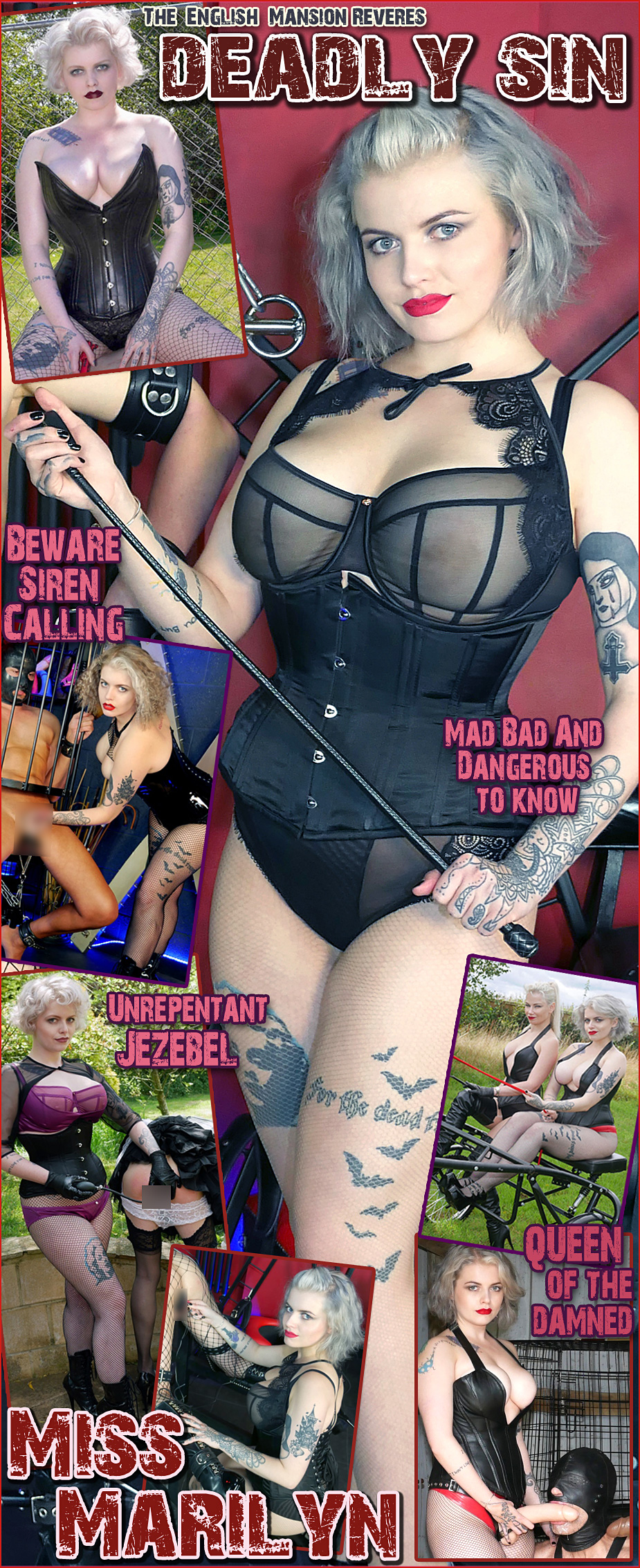 Deadly Sin: Miss Marilyn… Prepare to Transgress

We're so pleased to welcome another stunning domina to The English Mansion – Miss Marilyn is a beautiful and striking Scottish domina. Ultra feminine she is all natural curves, super busty, oozing sex appeal – easily entrancing those around her. Her heavenly almost angelic face belies her indecorous side; and is countered by her alternative look, risqué dress and artistic tattoos. Highly creative and intelligent she is also a talented writer articulating, with a wry and humourous twist, her unique travails in the world.
Something wicked this way comes…
Another outlet for her relentless creativity is her hugely popular and totally singular stores at IWC & C4S. Specialising in POV style clips focusing on outlandish quasi-religious themes featuring salacious demonic or dark spellbinding women they are incredibly inventive with amazing effects and impressive production values.
Miss Marilyn is a prodom working from Glasgow, Scotland, UK. It is, however, a misconception to think that her clip stores represent what she specialises in for her 1 to 1 sessions. She is an experienced domina who enjoys all the classic aspects of femdom play especially CBT, CP, Strapon, Xdressing and is especially gifted at roleplay able to easily build and encompass you within your fantasy.
You can watch Miss Marilyn in action right now, inside our members area… and you'll be seeing a lot more of her – & starting this month is Maid's Misfortune.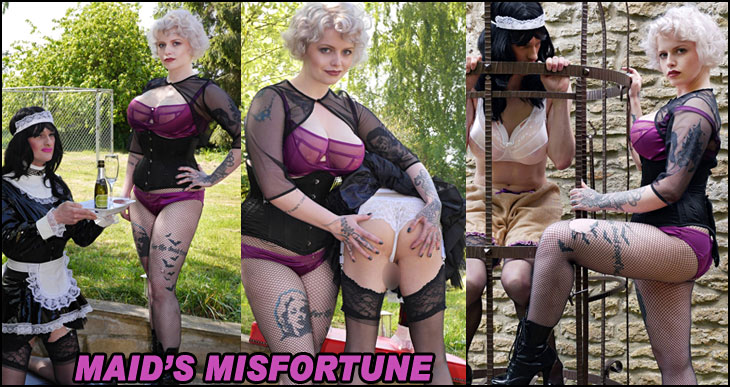 Or visit Miss Marilyn's website here or More Info Here
 * also featured riding alongside Miss Marilyn is the gorgeous
Mistress Inka