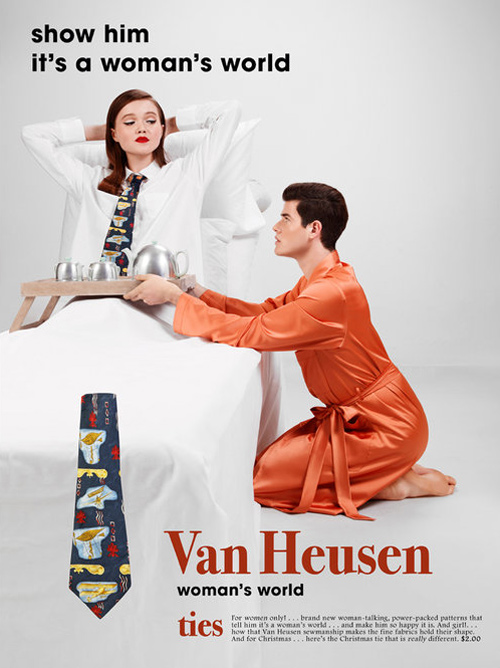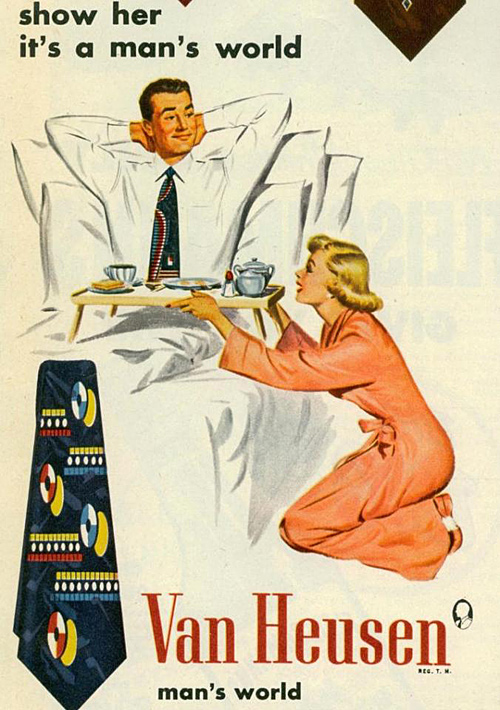 In A Parallel Universe is a series of photographic images which recreate real advertisement posters from the 1950s 'Mad Men' era. However, artist and photographer Eli Rezkallah from Beirut, Lebanon has taken these sexist and condescending retro images of women and reversed the gender roles in his modern-day makeover.
From disciplinary spankings to claims a woman's place is in the kitchen, these vintage adverts are rife with sexism, disturbing female objectification and thankfully nowadays laughable stereotypes. His droll twist on these ads cast a spotlight onto notions of gender roles and sexism and hopefully for the world at large will spark a conversation about modern-day gender discrimination. While for us progressives in femdom 🙂 they're not that surprising!
Just to clarify the smaller images are all genuine published advertisments!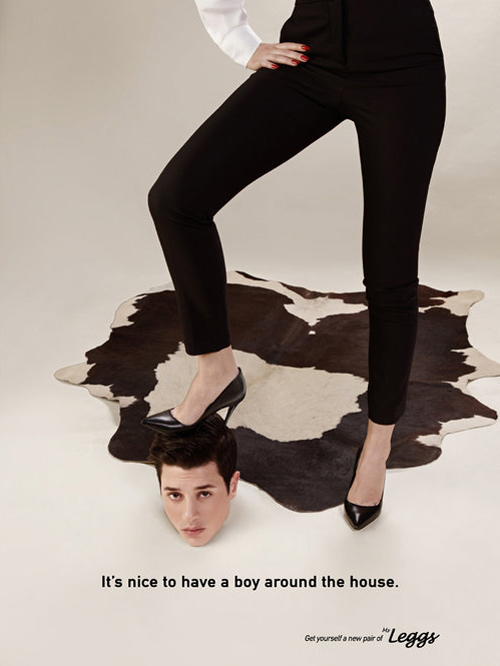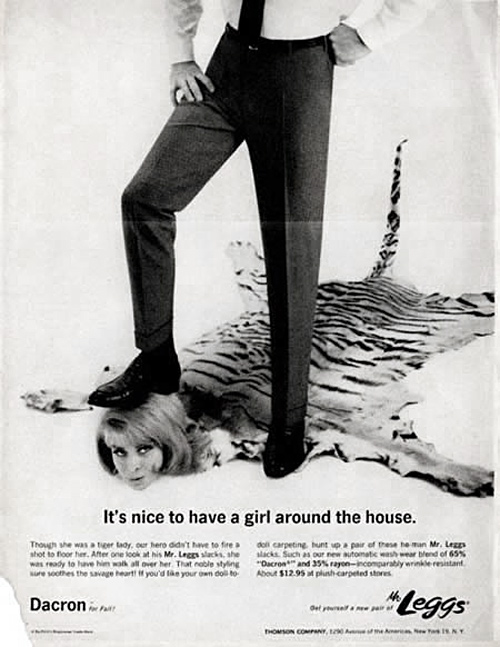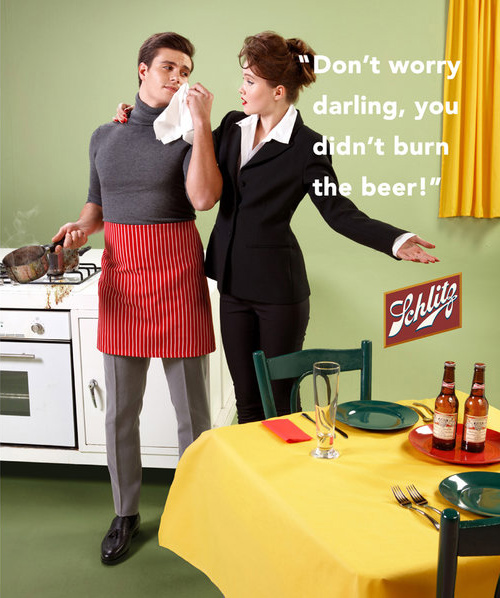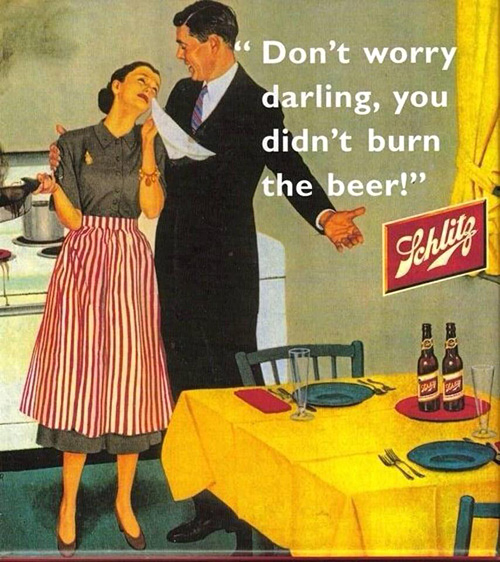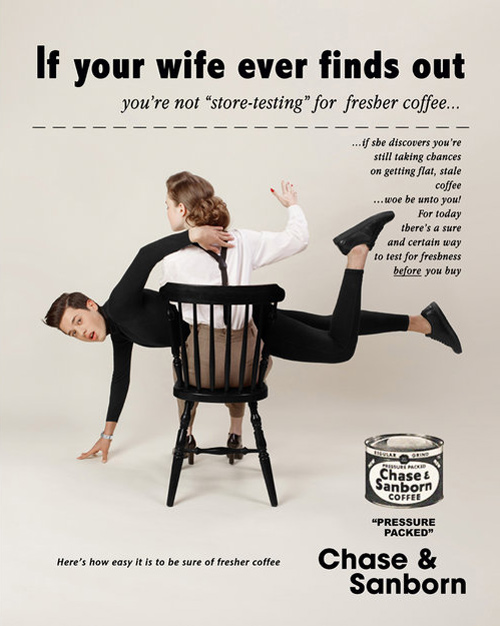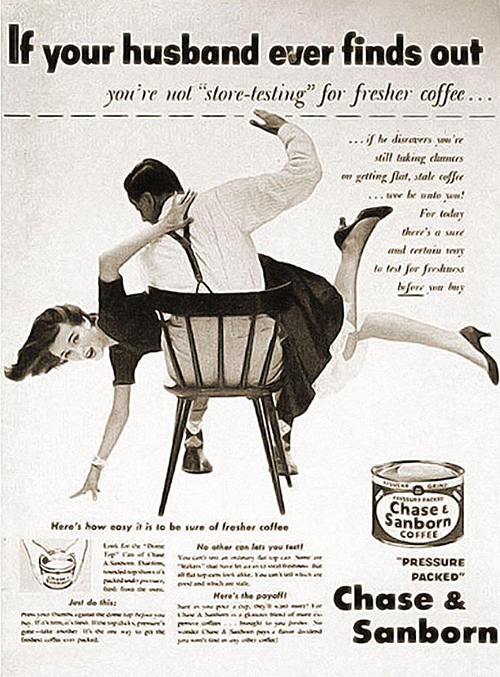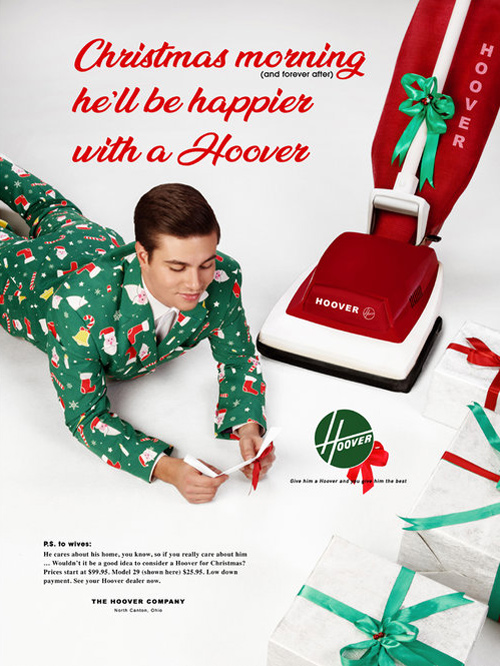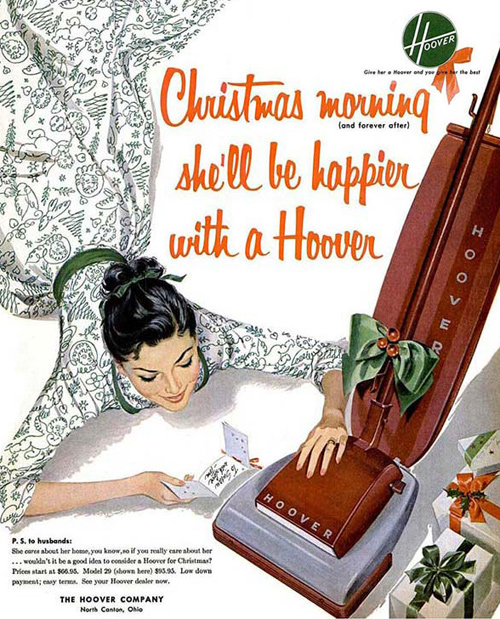 © Photography by Eli Rezkallah, produced by Plastik Studios 2018.
You can see all of the images in this set here elirezkallah.com as well as some of his other fabulous photography.
Kitchen Bimbo to Sex Object
But… before we all think it's safe to open the magazines – sadly the sexism is still there it's just more subtle and dressed up with a bit more gloss and glamour. 'She' may have moved out of the kitchen but is still an object, now a sex object subject to male power.