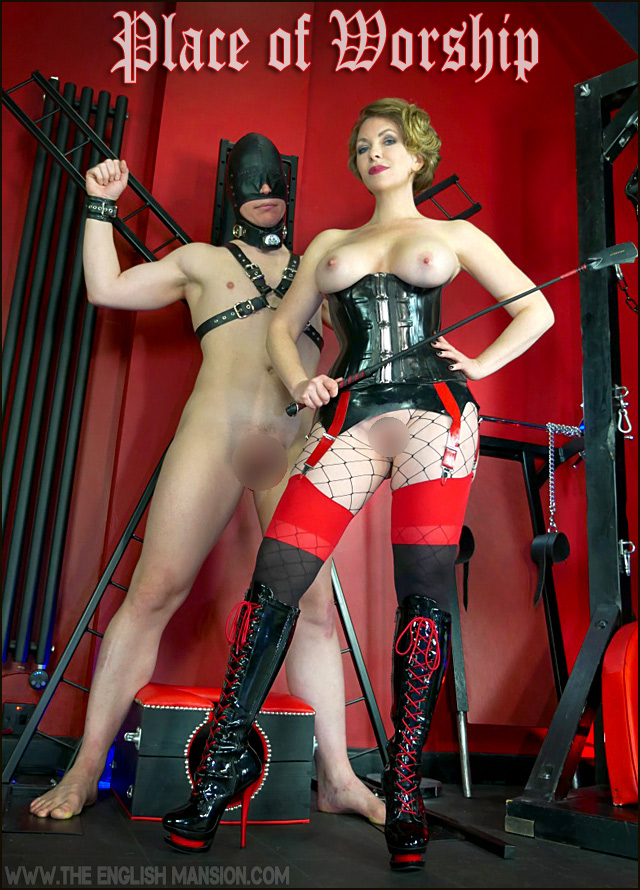 Idolatry: The Cult of Mistress T
The illustrious Mistress T has deemed to grace us yet again with her divine presence, all those who already worship this beautiful Mistress understand her power and allure. She is one of the world's foremost dommes, with her own unique style of ensnaring men and then mercilessly teasing, controlling and abusing them. They find themselves bewildered as they are sexually aroused and teased and yet ruthlessly mocked or cuckolded by her vicious tongue. She smiles sweetly and talks sensually all while delivering her unique unrelenting vituperation.
She is a voracious seductress, a femme fatale with a charm that draws men to her, intelligent and perceptive, her world is a cruel place for the male of the species. Her speciality lies not in physical punishement but in the destruction of the delicate male psyche. And, as such, she loves and excels in humiliation, femdom sex, cuckolding and turned-bi scenarios.
It's easy to become devoted to Mistress T, to venerate her in idolatrous worship. She's always at the top of the C4S studios and her personal website is hugely popular because of her superb verbal humiliation, downright filthy imagination and hardcore action. And you can join her cult following by: watching her here at The Mansion; visiting her C4S store here ;  visiting her excellent website here – highly recommended; check out her blog here; or see here for all her links.
So here's a sneaky peak at just a few of the highlights of her Mansion visit, you'll be seeing a lot more over the coming months. Click on any image to start the slide show: