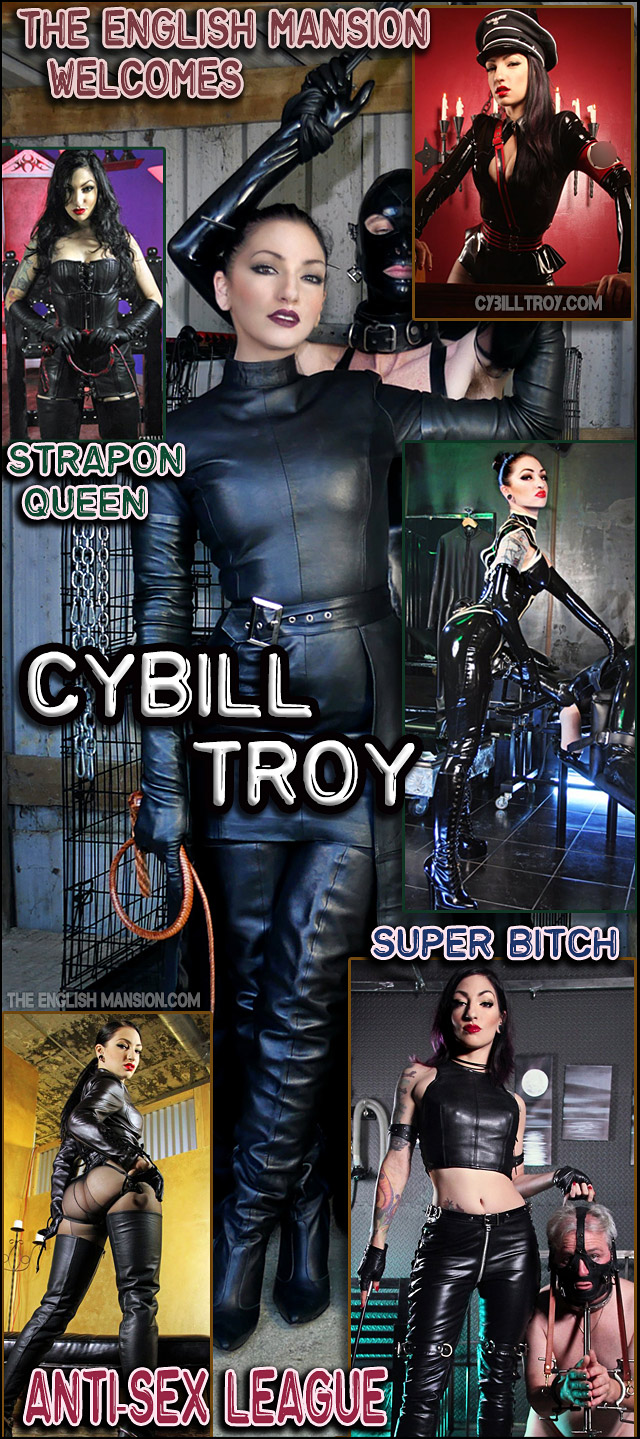 Vicious Vamp: Cybill Troy – Where Beauty Meets Cruelty

We were pleased earlier this year to welcome the infamous and world-renowned prodom Cybill Troy to The English Mansion. This striking and beautiful American dominatrix is known for her amazing (and I mean utterly AMAZING) fierce outfits and her harsh cruelty when dealing with those who serve her.
As a natural sadist this, usually full-rubber or leather-clad domme, delights in male suffering and squeals of pain but her infamy emanates from her position as the Queen of intense male strapon fucking sessions – where she literally tries to spilt men in two!
Ms Troy is the real-deal, dishing out shocking treatment to actual slaves in genuine BSDM encounters. Along with her fellow cohorts in what she calls her Anti-Sex League, she is dedicated to the obliteration of "male pleasure" in all of its forms! Note: there's no tie and tease with this domme.
She has been for many years a superstar of femdom and can be seen in action at the top of C4S in her store Cybill Troy FemDom Anti-Sex League. She still sessions as a prodom and is based in L.A. (West coast) but travels regularly worldwide, specialising in smoking, strapon and sadism. See her website here: CybillTroy.com or for all her links here: More Info Here
You'll be seeing a lot more of her at The English Mansion in forthcoming films and can currently be seen in Rubber Clinic Dilation & Hard Leather Bitch both showing inside The Mansion.