In Blood Red
The artist Ariel B turns her photographs into individual artworks: gothic fairy tales, dances macabre, distant memories, otherness, otherworldliness, times gone by, death and decay are all preoccupations. Currently she has started on a new project producing portraits of prodoms and dominant women, she says dommes are the perfect subjects – creative, unique and exceptional individuals who deserve to be documented and memorialized through art. This series of images is loosely based around sexual deviance, repressed female violence and the divine sacred feminine. And, we're going to be showcasing her excellent work here on the blog, this is Part 1, more coming soon.
x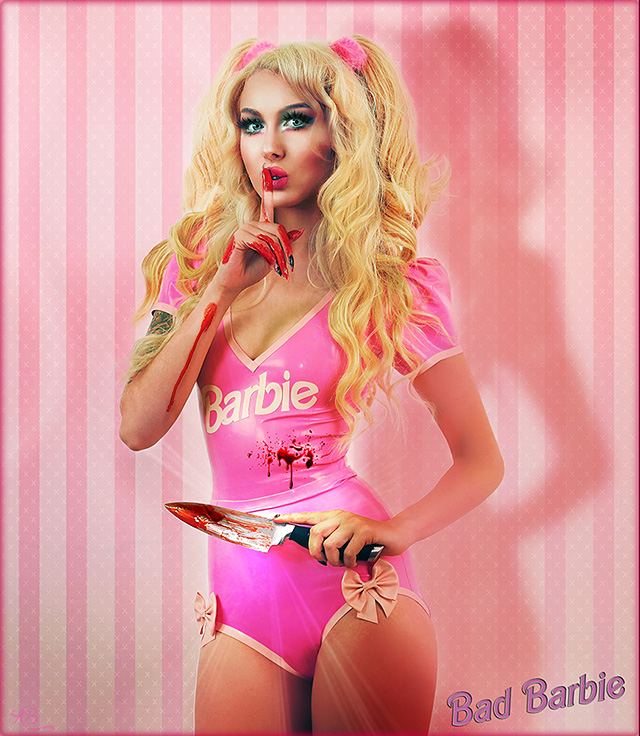 Princess Aurora as Bad Barbie, or perhaps Castration Barbie watch out Ken!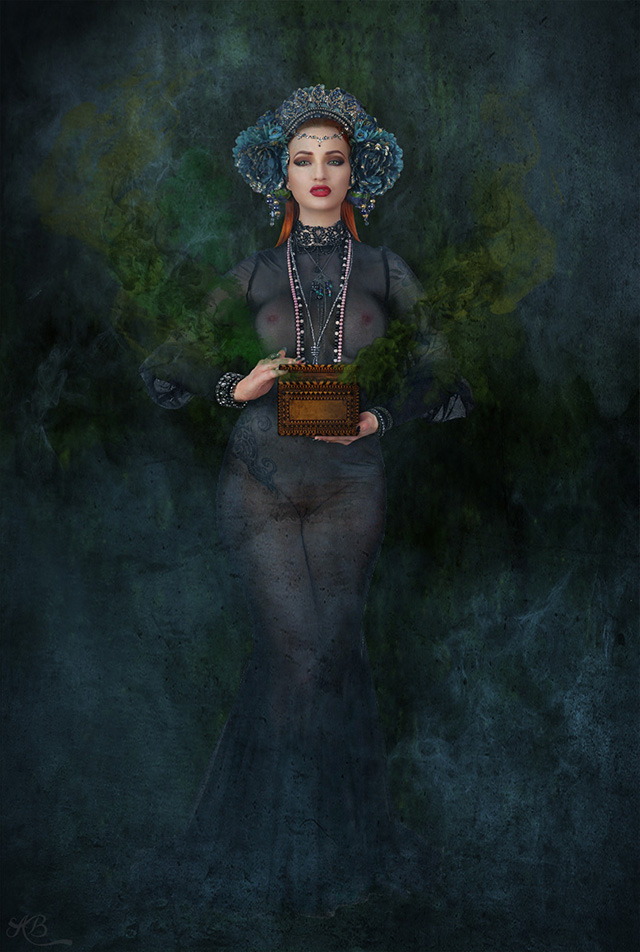 Miss Zara du Rose as Pandora, perhaps Pandora knew what was in the box but beligerently let evil spill out into the world of men as a punishment.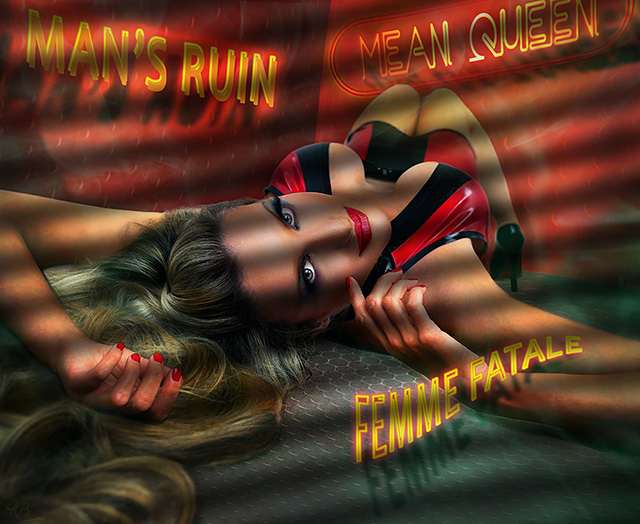 Mistress Nikki Whiplash as Man's Ruin. Man's Ruin - the many vices that can lead a man astray but especially a bad, bad woman.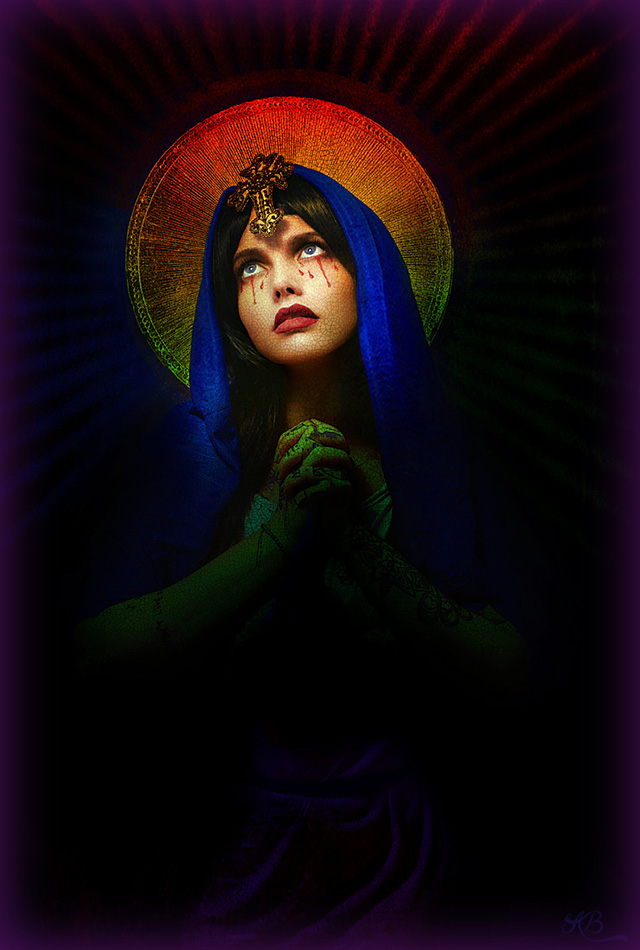 Miss Marilyn as the Great Mother/Virgin/Goddess.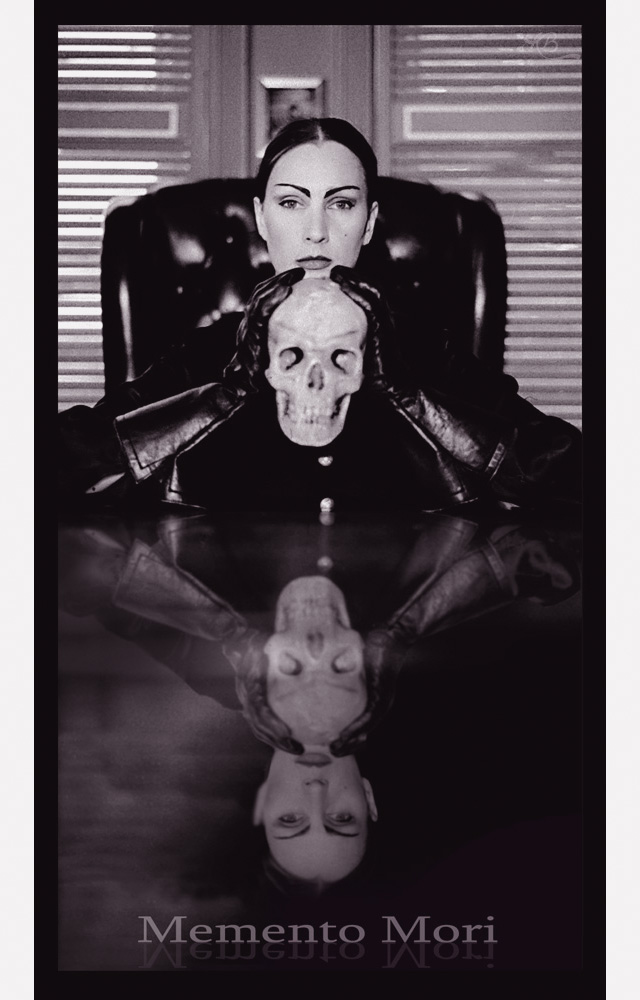 Meisterine J.ZarA as Death Remembered. A Memento Mori was a picture created to remind you of your impending death in order to make you reflect on your own mortality, especially the vanity of temporal life and the transient nature of material possessions.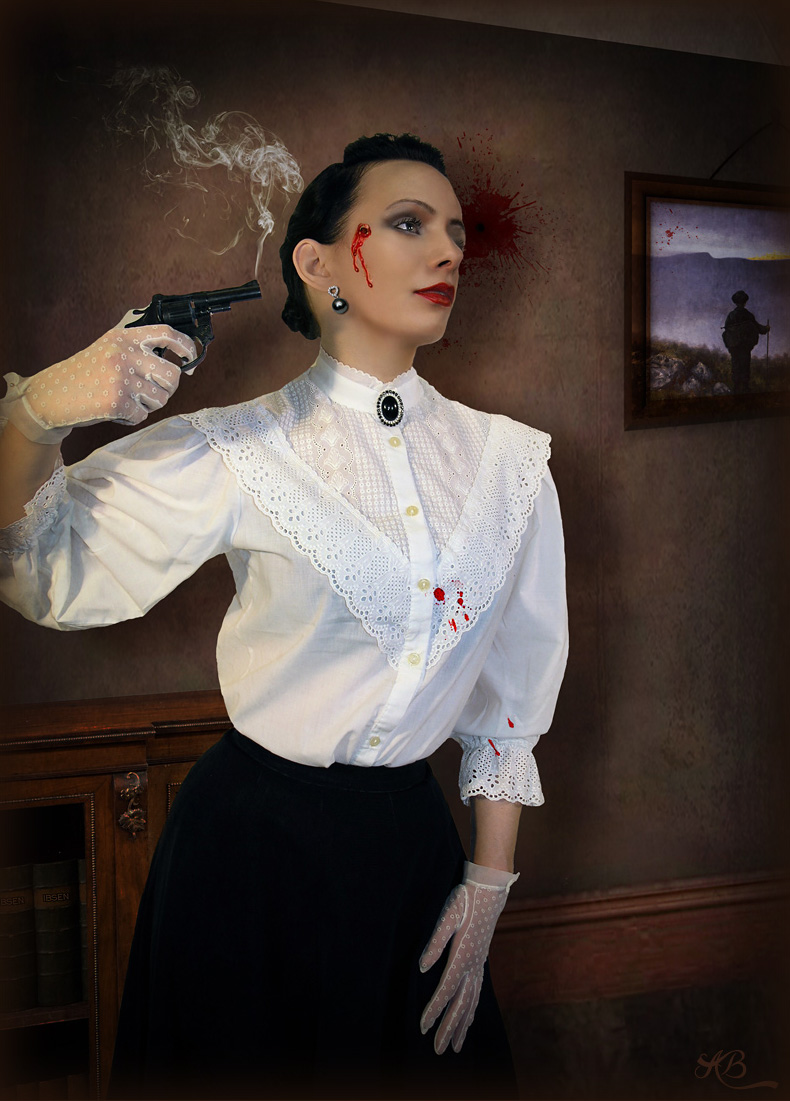 Exit Stage Left featuring Mistress Rebekka Raynor as Hedda Gabler. At the end of Ibsen's play Hedda exits the stage and we hear a shot. Hedda has come under the control of one of the male characters and would rather commit suicide, shooting herself in the temple rather than let this happen. I wanted to see that final defiant act played out, not hidden away.