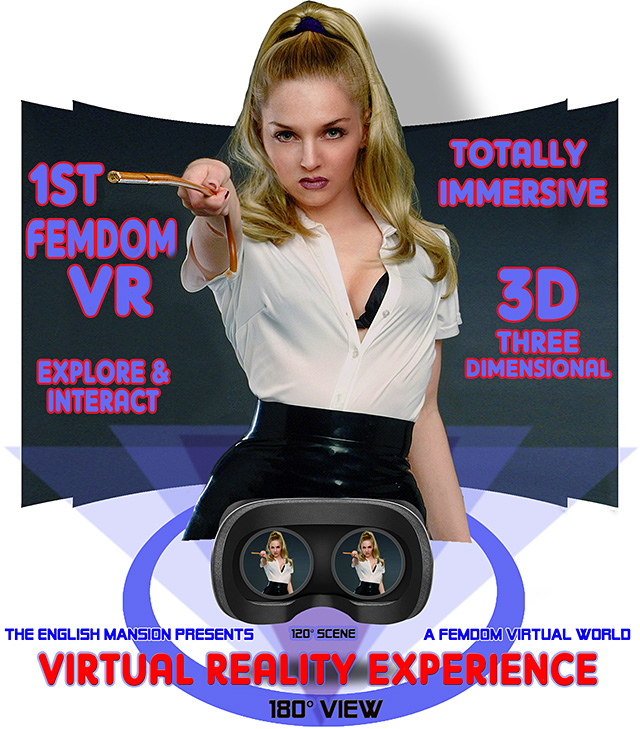 3D Virtual Reality Experience
The English Mansion is giving its members a worldwide femdom exclusive –  access to the first ever classic femdom VR! So what is VR? Virtual Reality is an immersive video experience, it has similarities with the 3D films you have watched at the cinema but it's more personal and engaging. You enter a three-dimensional setting which you can explore and interact with – you are no long a passive observer but part of the action. Our new & exclusive Femdom Virtual Reality Experience will place you literally in the room with magnificent dominant women. It's a totally mind-blowing, immersive 3D femdom encounter.
There are quite a lot of different VR experiences and here at the Mansion our little minions have developed and tested out a unique means of transfer perfect for femdom and we have already tested it on a number of Mansion subs, I'll let them tell you a little more…
"Wow that was incredible!"
"OMG!"
"I kept having to move I thought I was going to get a boot in the face"
"It was like… I was in the room with her… it was so intimate, she kept leaning forward and whispering in my ear, amazing"
"Mistress Sidonia put her finger though the cage I was locked in and I thought I felt it on my nose"
"I'm going home right now to order a headset ready for when you release them on the site!"
You will be closer than ever before to your favourite domme, you can serve and worship them in person and find out what it's really like to be at the feet of a beautiful, truly dominant woman.
New VR Section
So we are opening a whole new section inside our members area for these New femdom VR experiences. And, we'll be updating 8 NEW & EXCLUSIVE femdom VR experiences this October 2018, starting on the 5th and after that, one every weekend up to Xmas 2018.
What you need to watch VR:
A modern Smartphone* + VR Headset
or A Standalone Virtual Reality Headset (no phone required but these are expensive)
So headsets can be anything from super high-tech & expensive to very basic:
Google even produces a $13/€12/£10 cardboard set you fold together yourself. The cardboard set or something low-range around £15-25 are perfect adequate to watch our VR these headsets allow you to put your smartphone* inside the headset to watch the VR.
Also available but super expensive are standalone VR Headsets these don't require a smartphone. We been using an Oculus Go 32GB which is excellent, it has state-of-the-art 3D graphics, requires no phone or wires and importantly a hand remote control & built in audio surround sound in the headset. But we suggest you search on-line for VR Headsets to find out more about what's available.
So don't miss out – make sure you have your headset ready for this Friday! It will be worth it.
*You will need a modern smartphone, something from the last few years as VR files are 4k – huge and need sufficient processing power, unfortunately older phones will stop and judder while trying to play the files and there's nothing we can do about this. There are apps and online lists that will let you know if your phone is suitable.
Note: You can still watch all the content as a normal POV film – see below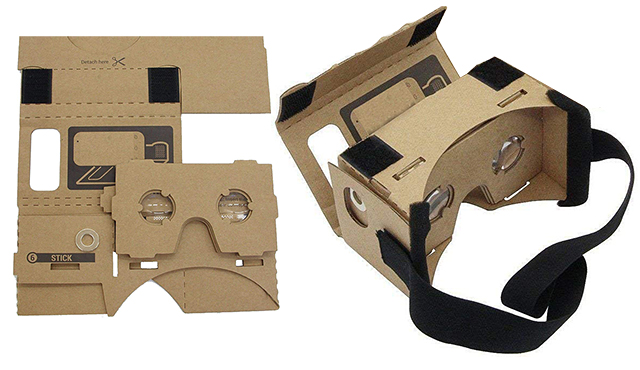 Safety
VR is a new experience that can take a while to get used and so it is currently recommended you take a sensible break every 15 mins. For this reason none of our encounters will be longer than this. Obviously while you are wearing a headset you are blind to the world around you, you can fall or trip, so it's best to be seated and away from any obstacles. If you are concerned or have any medical issues we suggest you take advice from a medical professional before using a VR headset.
No Headset?
So if you don't have a headset or a modern smartphone you can still watch the footage like a POV film and can even use your mouse to change the perspective of what you are looking at. However, this is not even 1% of the amazing experience of watching it through a VR headset.
Ready Player One
So get ready… Femdom VR starts this Friday the 5th inside The English Mansion's members areas 🙂  And below are 3 new VR experiences coming this October.
Membership has its Benefits
Join Up and Don't Miss Out