In Blood Red
The artist Ariel B turns her photographs into individual artworks: gothic fairy tales, dances macabre, distant memories, otherness, otherworldliness, times gone by, death and decay are all preoccupations. Currently she has started on a new project producing portraits of prodoms and dominant women, she says dommes are the perfect subjects – creative, unique and exceptional individuals who deserve to be documented and memorialized through art. This series of images is loosely based around sexual deviance, repressed female violence and the divine sacred feminine. And, we're going to be showcasing her excellent work here on the blog, this is Part 2, more coming soon. See Part 1 here.
x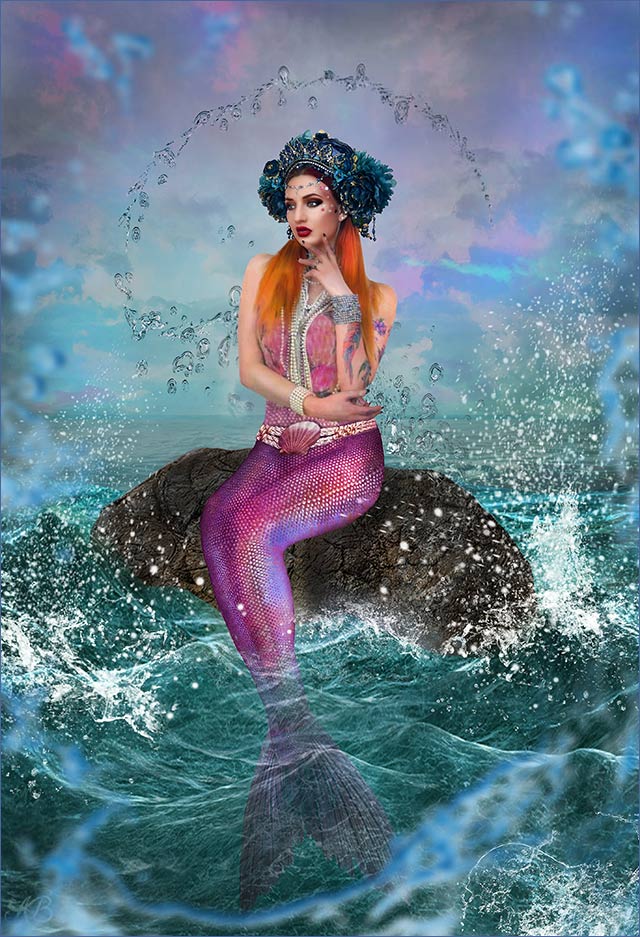 Siren Calling featuring Miss Zara du Rose. Sirens were mythical creatures who lured sailors with their enchanting songs to their deaths, shipwrecking them on rocks. They still symbolise women whose beauty & sexuality entice men to their destruction. Their Song can have a deeper interpretation, it calls men to the unknown, to abandon what they are, to become something new urging them to change & transform. The death they represent is to emerge with new knowledge & understanding. (A Siren is the logo for Starbucks luring in customers to drink coffee, interestingly their song can also be a metaphor for addiction.)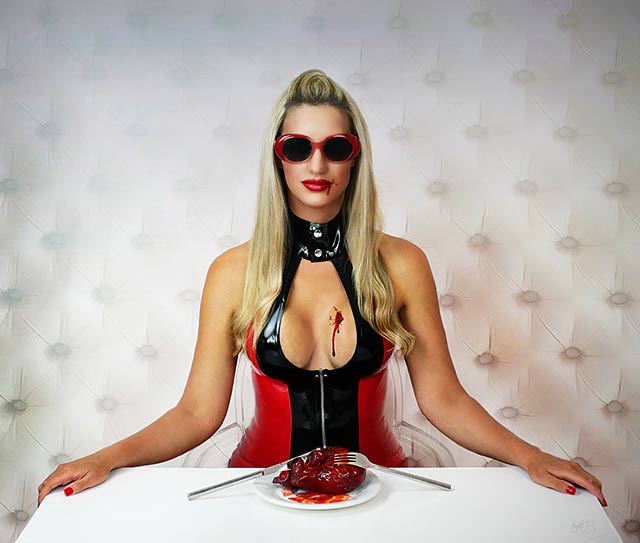 Dinner featuring Mistress Nikki Whiplash feasting on the broken hearts of men, "Well you said you'd give me your heart!"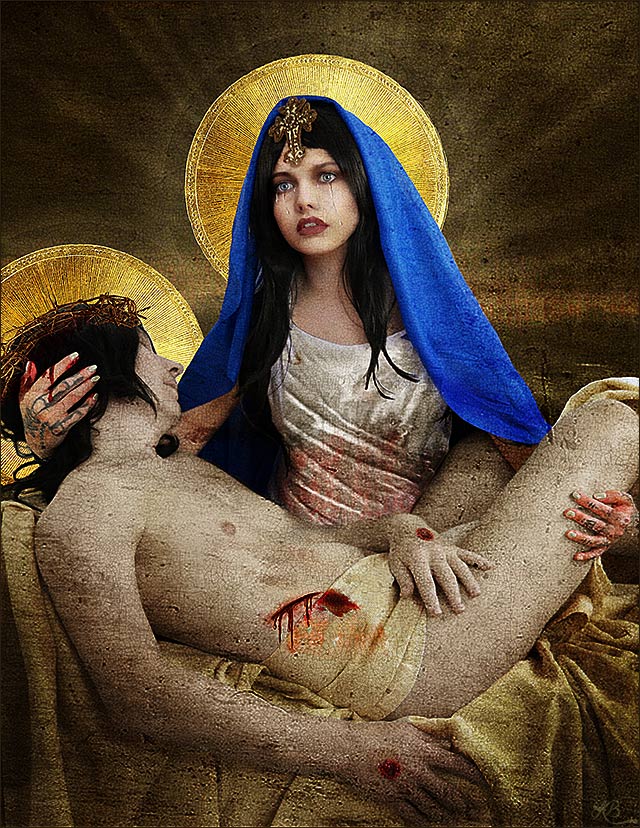 Pietà featuring Miss Marilyn. The Pietà (Pity) is a common motif in Christian art depicting the Virgin Mary cradling the dead body of Jesus. I've always been struck as to what an extraordinary femdom image it is, much like the crucified Christ which is pure BDSM.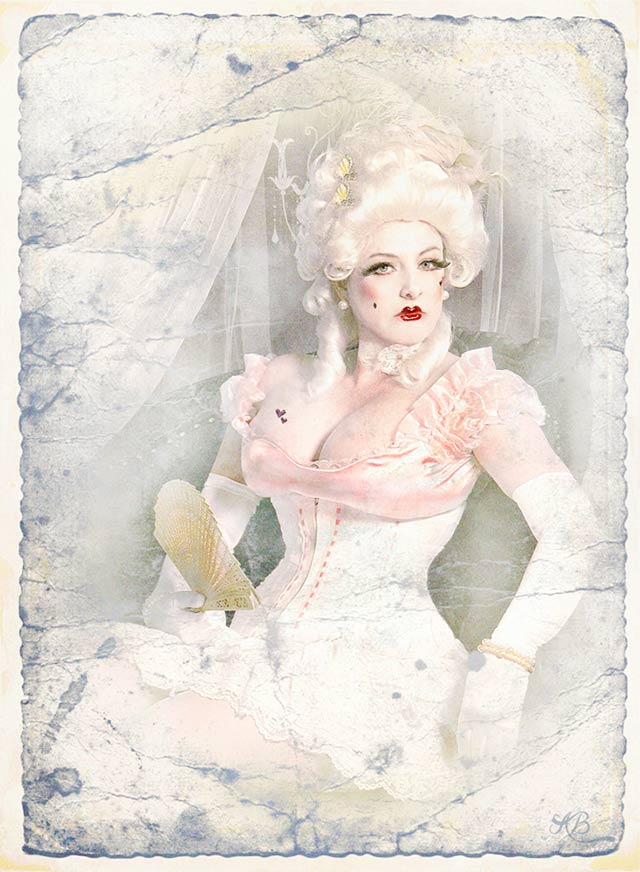 Let Them Eat Cake featuring Lady Nina inspired by Marie Antoinette and my allegory to Findom 🙂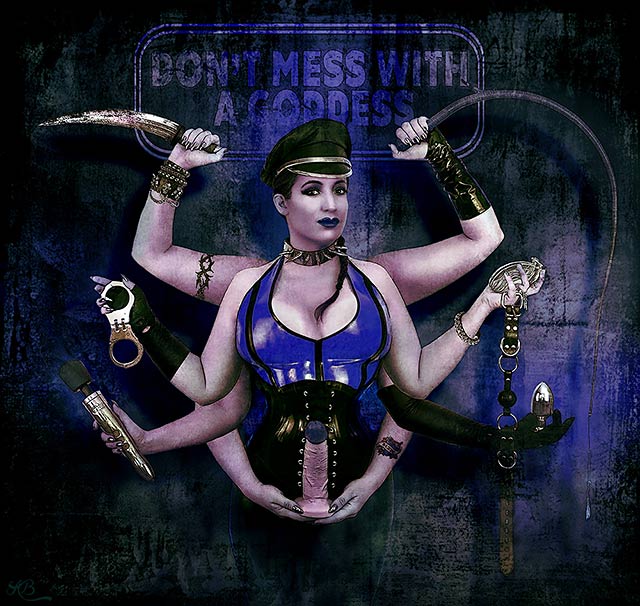 Dominatrix Goddess featuring Mistress Evilyne. I used the beautiful image of the Hindu Goddess Durga as inspiration for a Goddess of Female Domination. Durga means invincible and she is both a Warrior Goddess and fierce Mother Goddess. (Her tattoo says 'slave' and her bracelet is made of men's skulls both difficult to see in this compressed web version.)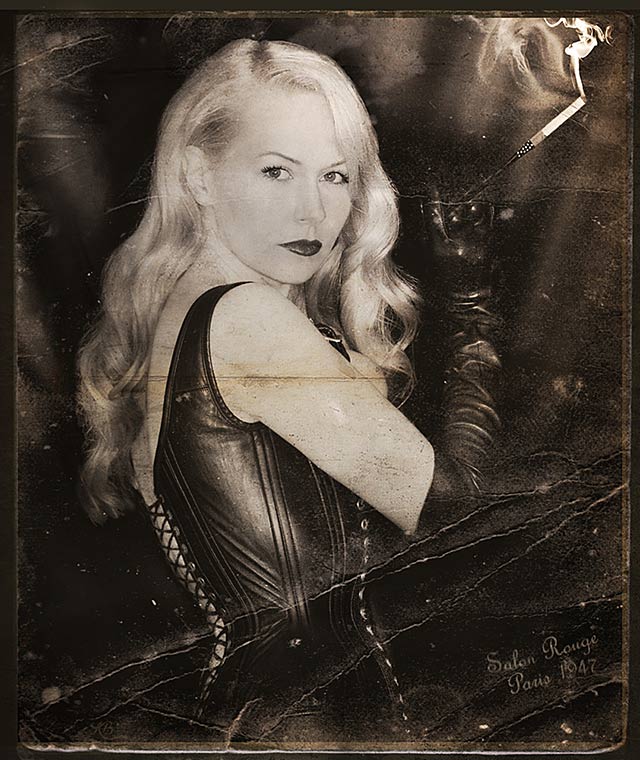 Femme Fatale featuring Mistress Eleise. The femme fatale is an alluring, mysterious woman of considerable seductive charm who leads men to their downfall or ruin, so really a modern-day Siren.