VR 3D Virtual Reality Experiences
The English Mansion is giving its members a worldwide femdom exclusive –  access to the first ever classic femdom VR! So what is VR? Virtual Reality is an immersive video experience, it has similarities with the 3D films you have watched at the cinema but it's more personal and engaging. You enter a three-dimensional setting which you can explore and interact with – you are no long a passive observer but part of the action. Our new & exclusive Femdom Virtual Reality Experience will place you literally in the room with magnificent dominant women. It's a totally mind-blowing, immersive 3D femdom encounter.
You will be closer than ever before to your favourite domme, you can serve and worship them in person and find out what it's really like to be at the feet of a beautiful, truly dominant woman.
Below sets the scene for just some of our amazing VR experiences, (all showing inside our Members Area) we now have 12 experiences available to our members and every week into next year, we will be updating a new VR Experience.
Femdom VR Virtual Reality
Be in the Room & Interact with these Dominant Women
Taken & Broken VR: Imagine you met a woman in a bar, she bought you a drink…. and the next thing you remember is waking up groggy, naked, locked in a small cage. She then explains how she plans to break you to her will and turn you into her slave.
Cruel Handjob VR: The beautiful Zara du Rose is straddling you, she gently whips your cock then alternates to sexually stroking it – over and over as she strips off showing you her stunning breasts, finally making you orgasm shooting a huge spurt of cum everywhere.
Caught By A Cougar VR: You are caught peeping by your cougar neighbour who then proceeds to sexually tease and torment you, this mature Lady educates you about sex,  stripping off, making you lick her, finally taking your cock in her hand and making you cum for her.
You Are My Cuckold VR: Stunning Miss Annaliza lays on the bed in her sexy undies and extreme heels explaining to you how later that evening she has arranged a big dicked stud to come round – you are going to watch and become her cuckold.
Chastity Release Day VR: You live in an FLR marriage. It's chastity release day and your dom wife unlocks your device, takes it off and then slowly strokes your cock, using her hand to make you cum.
Cum Worship My Cock VR: Serve a gorgeous TS Mistress, Dominant Dolly, she teases you showing you her big hard cock and explains how you need to use your mouth to satisfy her.
What you need to watch VR:

A modern Smartphone + VR Headset or
A Standalone Virtual Reality Headset  – no phone required but these are expensive, they'd be the perfect Xmas present, we've been using an Oculus Go 32GB which is excellent.  For more details see here
No Headset?
So if you don't have a headset or a modern smartphone you can still watch the footage like a POV film and can even use your mouse to change the perspective of what you are looking at. However, this is not even 1% of the amazing experience of watching it through a VR headset.
& Coming Soon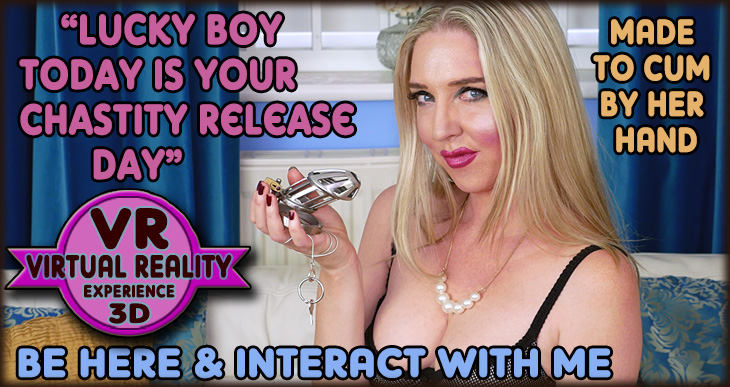 with Ms Eve Harper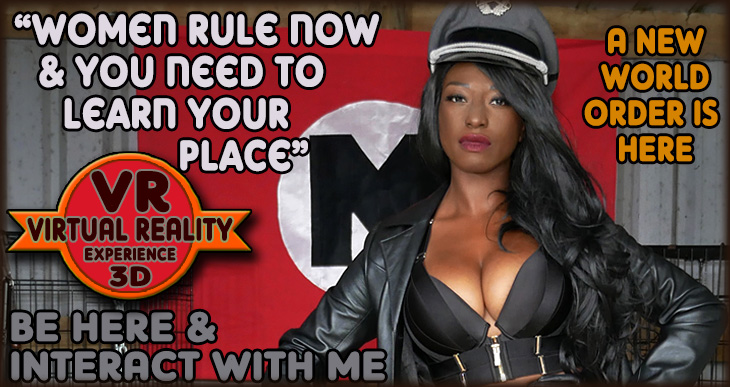 with Miss Foxx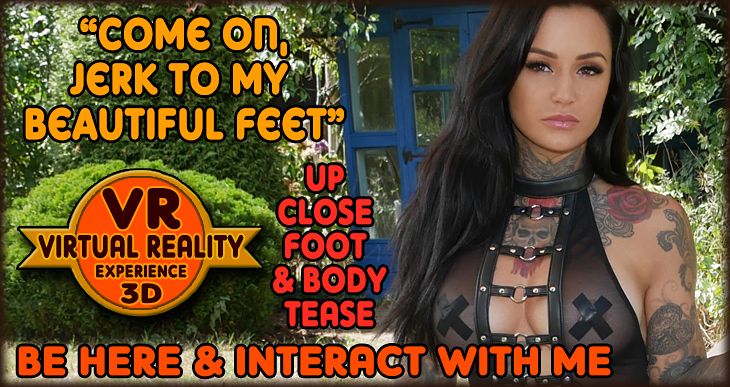 with Miss Annalisa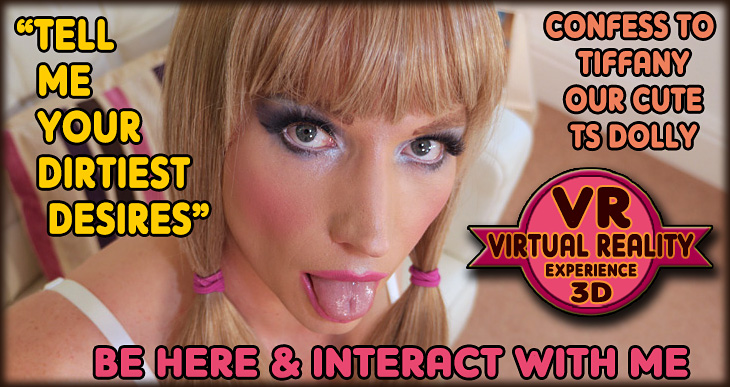 with Tiffany Doll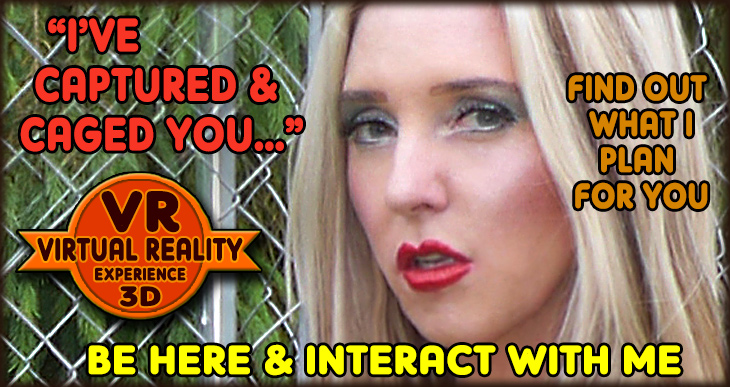 with Mistress Sidonia
All these new VR Experinces will be showing inside our Members Area over the next month (all up by the 14th December).