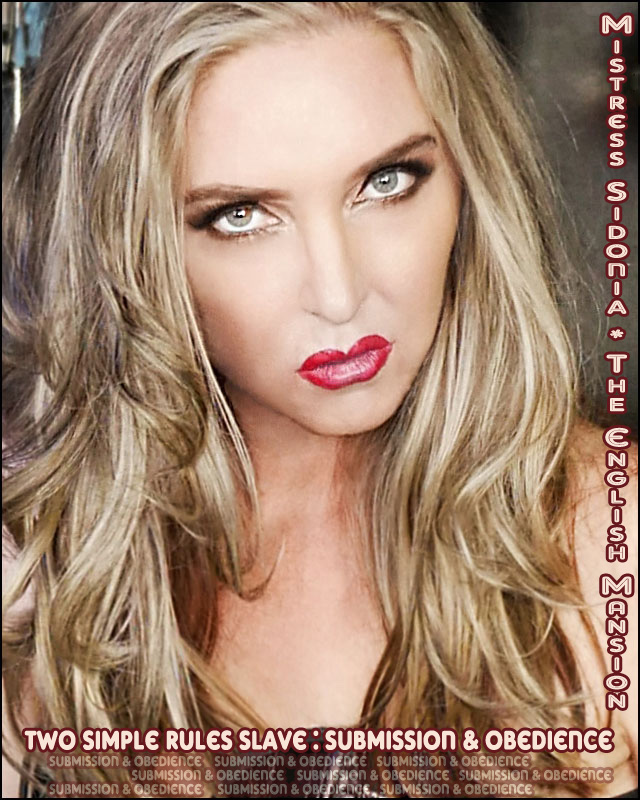 Your Devotion is Required – Virtual Ownership

This is a special personal message to all my devotees who serve me from afar. I know for many their sub life is just fantasy, indulged by visiting the Mansion through their computer or mobile but this is still an act of service and submission to me and all superior women.
A secret liaison where you learn what it means to be a slave, what is expected, to learn your place in a world ruled by powerful women. So remember when you are here we own that 'true' part of you, we know what you are – slave, toy, pet. Submission and obedience will seep into your psyche as you become the on-line property of myself and all our Dominas.
Whether a submissive slave, pain slut, sex toy, bondage lover, cuck or sissy maid we will find a use for you here at The English Mansion.
Serve Me In The Virtual Femdom World
This year we launched our immersive femdom VR 3D experiences – so you can now step into a virtual female-led world. You no longer need to watch the action as a passive observer but can be in my presence, interact with me and find out what I expect from my slaves; as our VR encounters will place you literally in the room with me towering over you as your Mistress. This is the most up-close, personal and intimate way you can serve, worship and submit to me. I have already filmed some encounters focusing on what I expect from my slaves but I plan to expand on these requirements in a series of VR slave training sessions. So if you have access to the relevant technology then I expect you to come and offer yourself to me, as my virtual slave and property.
Mistress Sidonia xxx (those are kicks not kisses)