Super Domme, Alpha Femme, Beta Boy

Here at The Mansion many of our illustrious dommes also love to play and punish beautiful slavegirls. So we sometimes have both male and female slaves available for their pleasure. However, all our male slaves are firmly taught that All women are superior to them and that even slavegirls are considerably higher up the ladder than lowly males. And, that these slave-girls are also permitted to use or punish boys if they wish and that boys will submit and obey them without question. So male subs and slaves here at The Mansion must know their place…. bottom of the pile!
3 Ways Male Subs Are Bottom of the Pile:
1. Double The Pleasure
Many dommes are bisexual and so why should they not indulge being pleasured by a male and female slave at the same time – double the pleasure but twice the frustration for the poor sub boy.
2. Male & Female Sex Drones
Domme may turn male and female subs into mindless sexbots or drones through enchantment or mind control. Then they can verbally command and control them to either abuse or pleasure each other. The Domme, either alone, or with a group of dominant women friends will watch all the action and ensuing sex show. Here beta boys may find themselves not just being the sextoy of a submissive girl but also being painfully and humiliatingly tormented by her, as she is instructed by his mistress. More about Sexbots here
3. Lezcucking
Lesbian cuckolding is where two Mistresses or a Mistress and her slave-girl are sexually pleasuring each other – adding to the frisson is having a pitiful male there watching but not allowed any pleasure for himself. It's a wonderful cruel prick teasing game and adds extra excitement to exhibitionist dominas. The male should be locked in chastity but the degree of what he can see can range from being blindfolded in a cage; under the bed just listening; to the women using him as a human mattress and fucking right over his face. The lezcucked slave's humiliation, submission and frustration is sexually exciting for everyone else.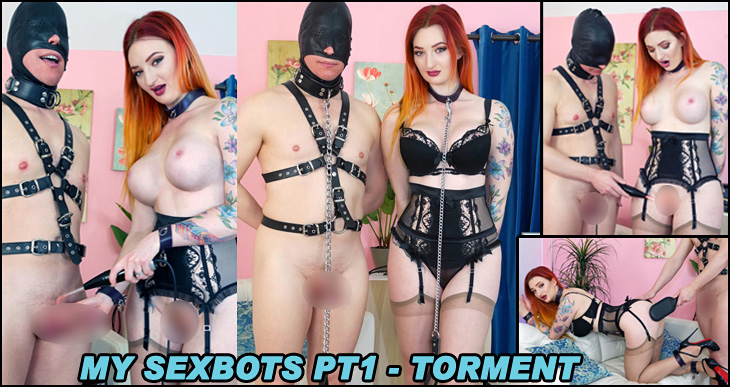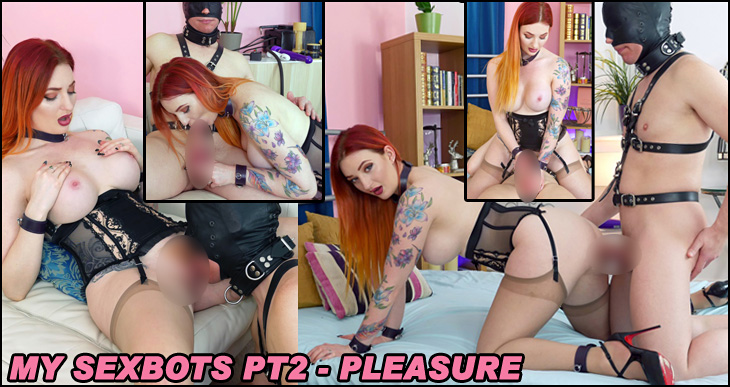 My Sexbots Pt 1&2 is now showing inside The English Mansion & Her Chastity Sex Slaves starts this December 2018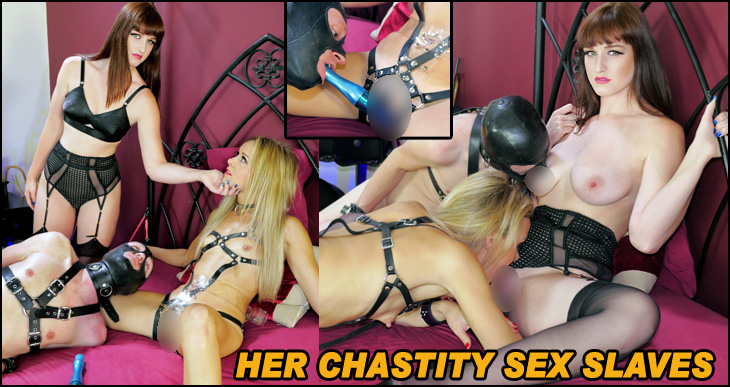 * Super =from latin, above all, of a higher kind