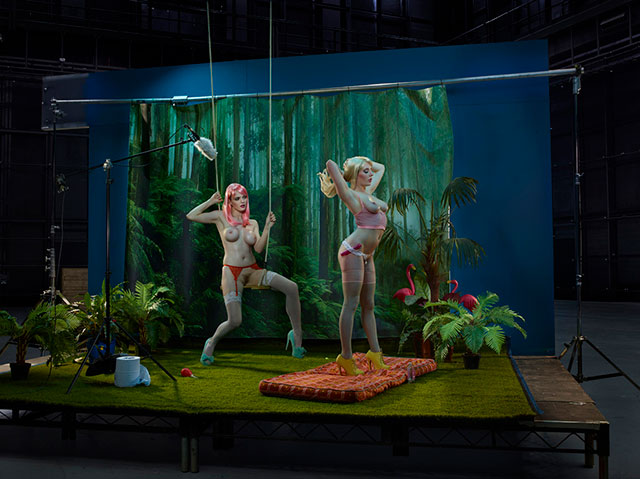 This blog tries to regularly feature the best erotic art and I've been endeavouring to specifically promote more female artists. So it was doubly amazing to discover these gorgeous images produced by a woman and someone from the vanilla world who refreshingly has presented sex workers in such an honest and unprejudiced way.
One that, for once, does not perpetuate the false narrative that always swirls around the sex industry, seeking to titillate while self-righteously damning it with its misogynistic and sexist notion that all sex workers are victims in need of saving; not capable of the self-determination or personal freedom allowed to every other worker who sells their labour.
The Act
Few workers are as judged, stigmatised and heaped with the pre-conceived notions of others as sex workers. And in order to explore and understand what might lead a woman to become a sex worker through choice, fine art photographer Julia Fullerton-Batten has produced a new book featuring women who choose to use their bodies as their livelihoods. Each sex worker is beautifully photographed in stylised performances of them in 'the act' with which they earn their living.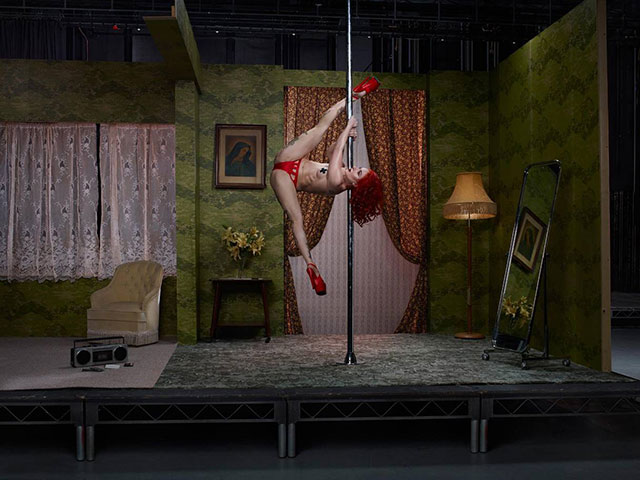 Julia explained, "I was curious as to what motivated women, some well-educated with university degrees, to forsake such normality and voluntarily enter the sex industry, thereby risking social stigma and the disapproval of their families."
Her book features escorts, adult entertainment performers, lap and pole-dancers, a stripper, a webcam girl, sex 'slaves', a dominatrix, a burlesque dancer; aerial artistes and a ping-pong girl. Each sex worker is depicted on a constructed stage but one where we can see back stage or 'behind the curtain'. This highlights the fact that these acts are highly skilled performances where the women are in control and in the starring role.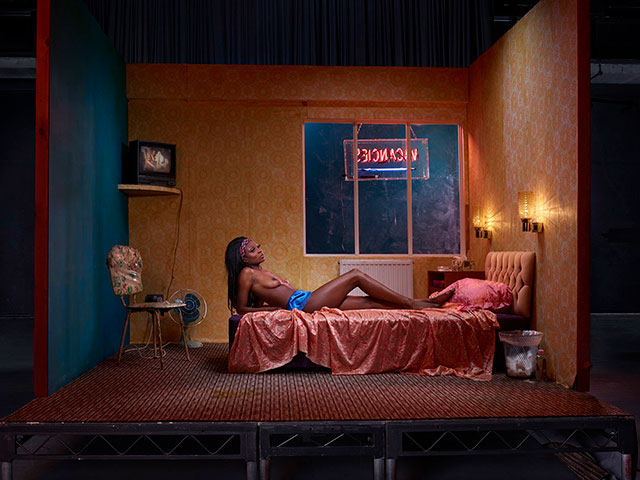 "… during my meetings with my models, both before and during the shoot, I sensed that they tend to live their entire working lives as if on a stage. They are women who are proud of their bodies and choose to use their bodies in order to make an income."
She also expanded the scope of the project to include video interviews to try to understand the women's reasons for entering the sex industry and enable them to tell their own stories. And despite their X-rated professions and the nude poses, Julia explains that she was careful to avoid the images turning into pornography,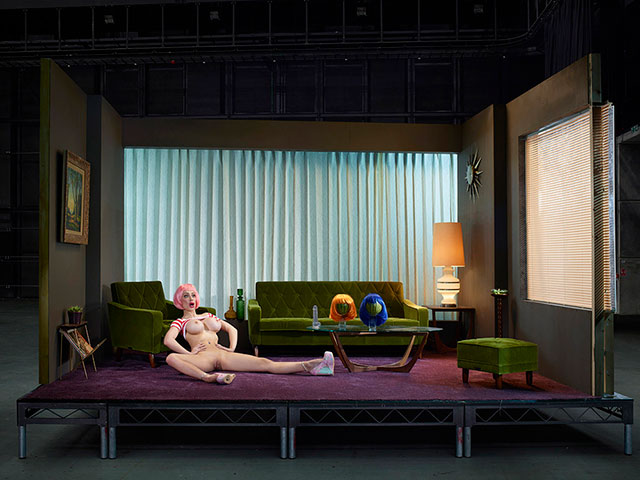 "The subject matter involved is controversial. Nudity always causes tensions. The images were obviously going to be erotic," she says. "Eroticism is a subtle, sensitive and individual thing. Each viewer has their own consideration of what is acceptable or not. I can't influence that… There is nudity but that is the state of undress in which my models perform their act…"
Julia was also acutely aware of being in a position of power as the one wielding the camera and ultimately deciding how they women were portrayed. This process shifted her view on the industry.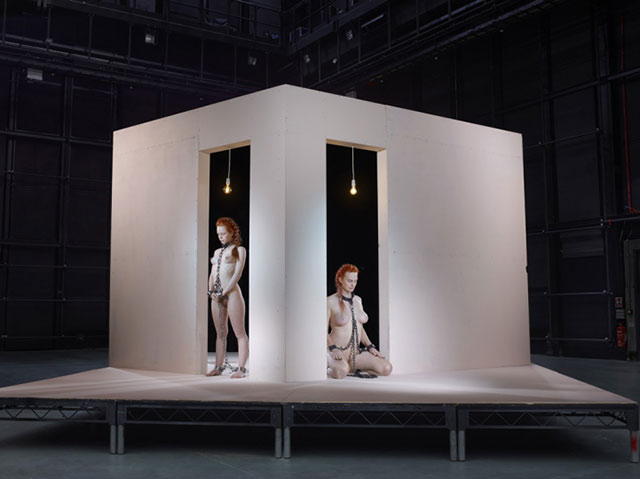 "During the shoot, I was a voyeur with a camera observing the actresses performing their act for me I was observing behaviour that I had never seen before…I even began to understand to some degree the reasoning behind their career choice. They were all positive, happy and content, almost care-free at what they were doing. I respect them more now than I did before the shoot as persons, not necessarily because they are sex workers. They did change my view of things, I like to think it's been in a positive direction. I wish them all well, without exception."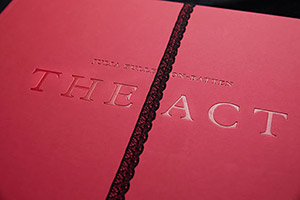 We highly recommended The Act by Julia Fullerton-Batten. Generously sized, beautifully printed, hand-crafted, sumptuously bound in a soft material flesh-like to the touch, and embellished with a lace garter, the book is a dream for collectors of fine-art photography. A DVD containing videoed interviews and behind the scenes glimpses accompanies the book. All copies are signed and numbered by Julia Fullerton-Batten. It can be purchased here: https://www.juliafullerton-batten.com/book.php