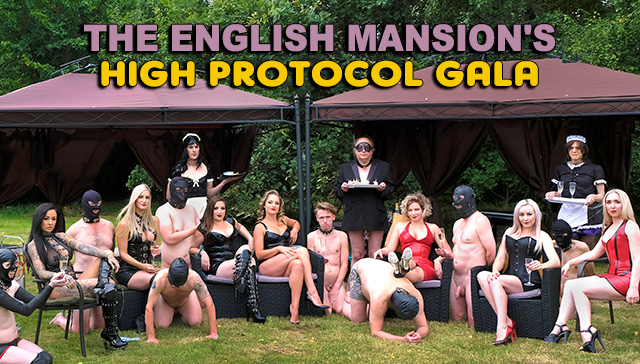 We held a super special femdom event late last summer, seven gorgeous Mistresses including myself indulged ourselves in a day of real-life high-protocol domination with a lucky pack of favoured slaves, maids and butler.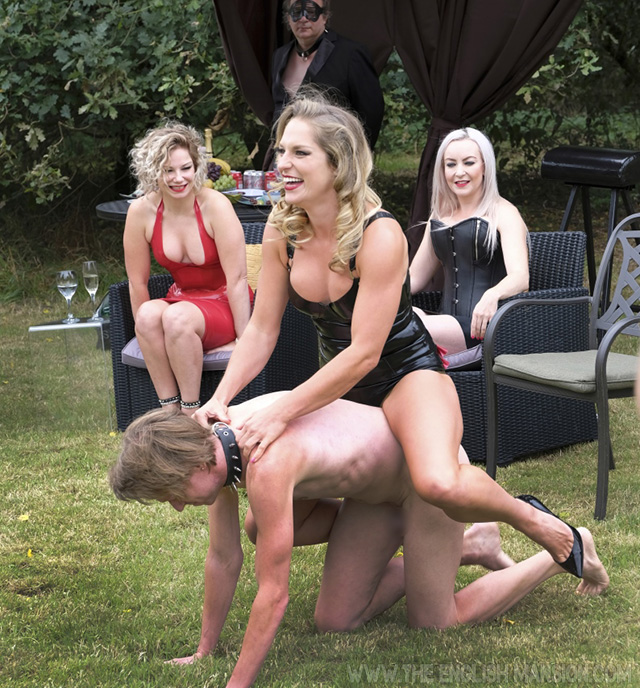 In attendance were Miss Annalisa, Mistress Nikki Whiplash, Mistress Evilyne,
Goddess Anastaxia, Mistress Inka, Miss Jessica Woods & moi acting as Mistress of Ceremonies.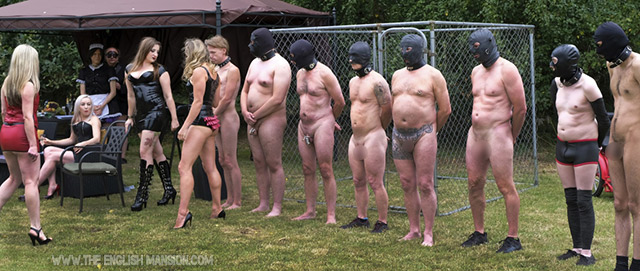 The slaves were first lined up so that all the Mistresses could take turns examining the meat, testing them out and each choosing the sub that they would like to use to both serve them and to torment for the day.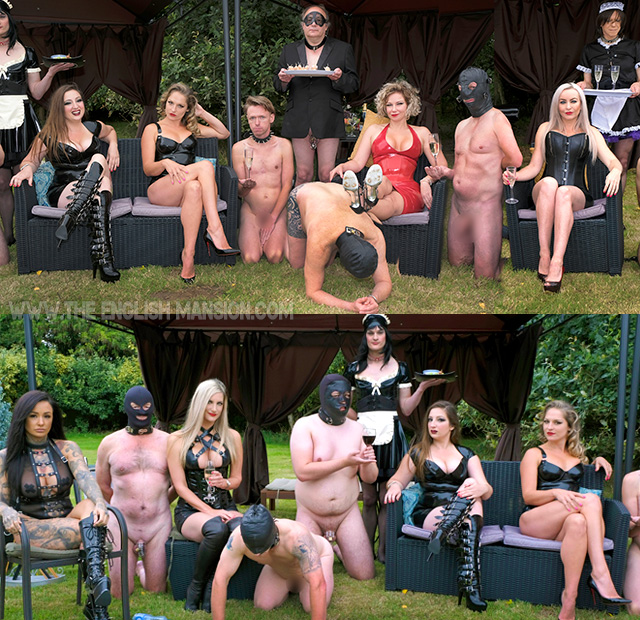 Once each Mistress was suitably attended to by one or two slaves it was time for the fun and games to begin. We started with 'Lucky Dip' each slave had to randomly pick a letter from a bowl which had a corresponding punishment. Some of these were mild, some humiliating, some possibly pleasurable but there were two 'bête noire' choices: a bad one –  a hard caning and an evil one: to be hooded and then passed round all the Dommes for extreme torment (including some fresh stinging nettles), not knowing who was doing what. So most of the little subbies were apprehensive as they one by one made their choices and then had to accept or act them out, all for the amusement of the ladies present.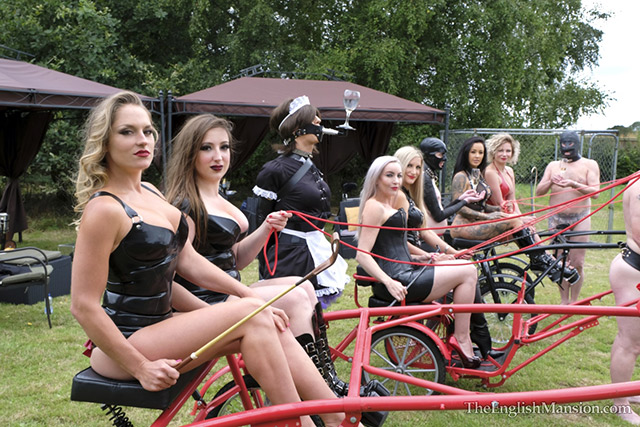 The Mansion has extensive and lovely grounds, so once the games had finished, it was time for all the Dommes to take a browse round and why should they walk when they can ride? Thus, with so many Mistresses, a giant parade was formed as the ladies were pulled in riding traps with the spare slaves forming a worshipful procession behind them.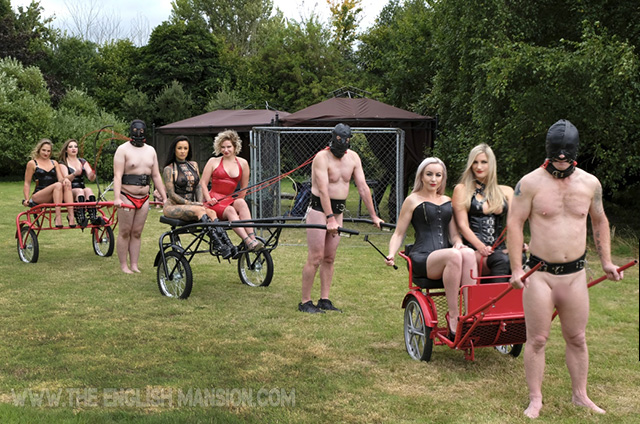 It was then race time, the fittest slave ponies were chosen, first Mistress Evilyne versus Goddess Anastaxia, followed by Mistress Inka versus Mistress Nikki. These races can get quite competitive with the slave ponies berated, shouted at and whipped hard to get them to perform.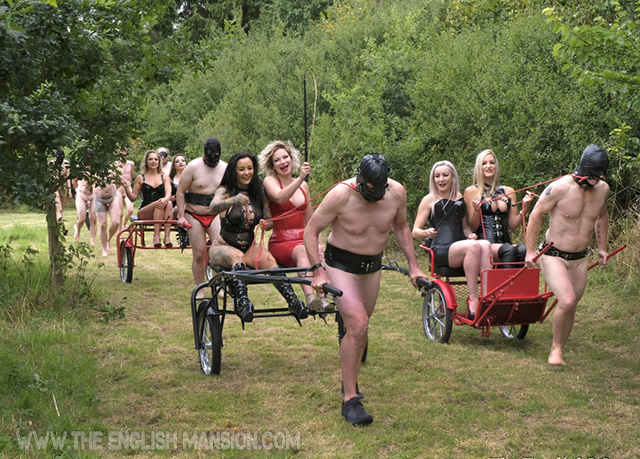 Let The Races Begin…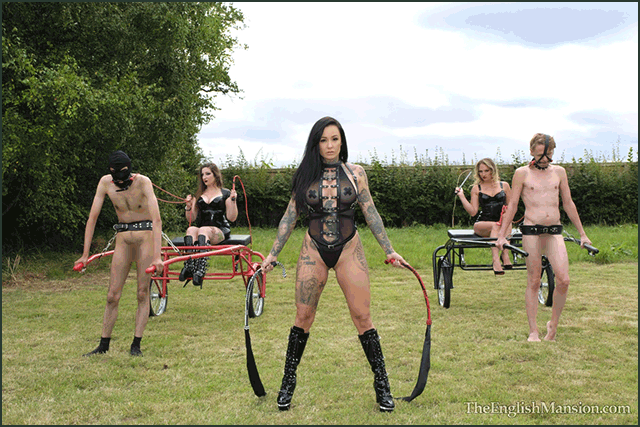 More coming soon, to this blog, when we'll let you see what happened later in the afternoon…
See here for the mid-afternoons action – Blog 2
& here for the late afternoons action – Blog 3
And you can watch all the genuine non-stop real femdom action as we used discreet cameras to document the day as it unfolded which is currently showing in our members' area – High Protocol Gala Pt1 – Auction & Games &  High Protocol Gala Pt2 – Racing & Whipping.