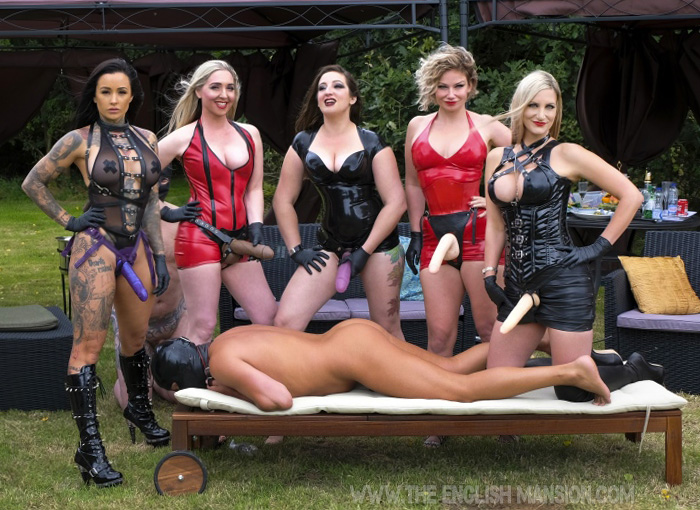 Summer High-Protocol Gala

We held a femdom gala party late last summer, seven gorgeous Mistresses including myself indulged ourselves in a day of real-life high-protocol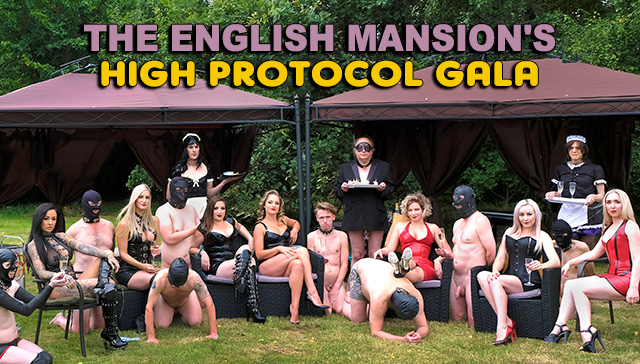 domination with a lucky pack of favoured slaves, maids and butler. In attendance were Miss Annalisa, Mistress Nikki Whiplash, Mistress Evilyne, Goddess Anastaxia, Mistress Inka, Miss Jessica Woods & moi acting as Mistress of Ceremonies.
See here for the early afternoons action
Later in the afternoon we picked out one lucky slave to be merciless pummelled by no less than 5 dommes in a hardcore strapon gangbang.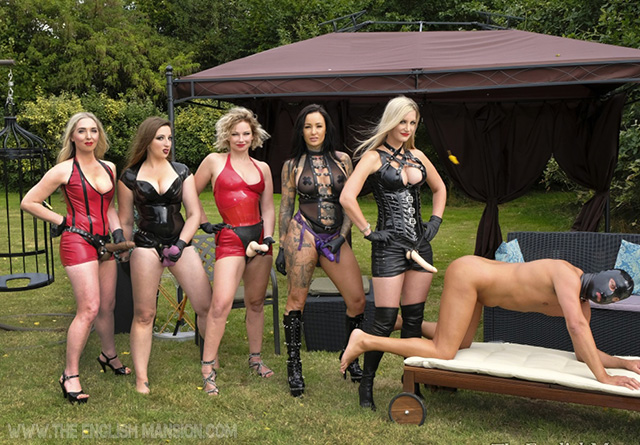 Here we are queuing up to each take our turn on this little piece of slave meat – the second, one cock slips out another goes straight in… over and over and over again.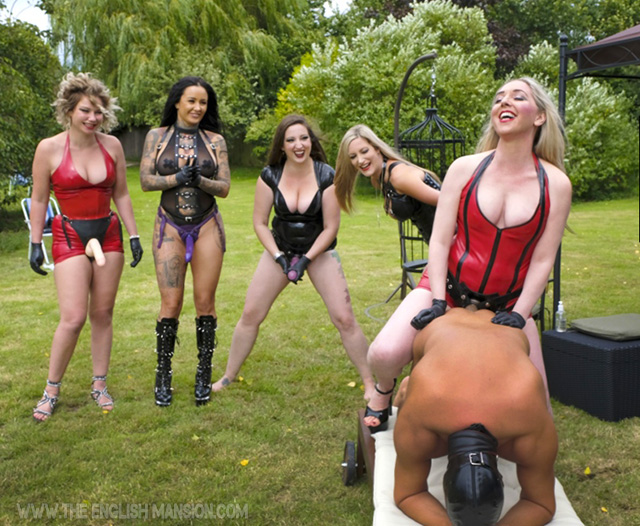 See this is how much fun we have at The English Mansion 🙂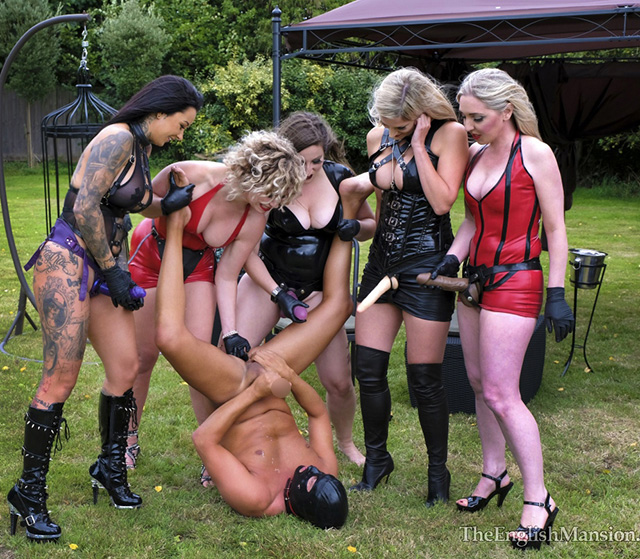 And after a hard strapon banging, what better way to end than with a bukkake finale, the total humiliation of all of us wanking our cocks over his face, then using his own spunk to drench him in a gooey cum facial, which he of course had to swallow 😉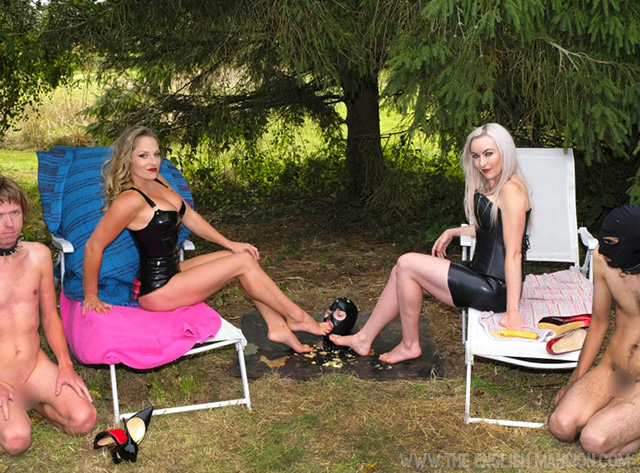 Meanwhile…
in another corner of The Mansion grounds – there's more dommes enjoying themselves… the stunning Goddess Anastaxia & Miss Jessica Woods are kindly feeding a bitch boi left in the slave pit from their feet. While some other slaves in attendance are treated to some hardcore stiletto trampling and sensual foot worship by the gorgeous Mistresses.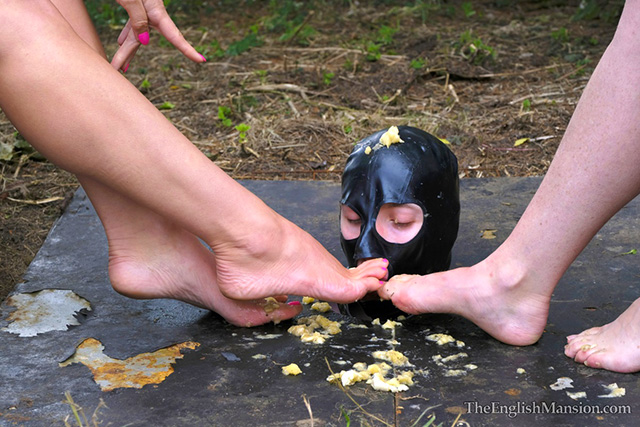 And you can watch all the genuine non-stop real femdom action as we used discreet cameras to document the day as it unfolded which is currently showing in our members' area: High Protocol Gala Pt1 – Auction & Games; High Protocol Gala Pt2 – Racing & Whipping; & High Protocol Gala Pt3 – Strapon Gangbang & Foot Worship.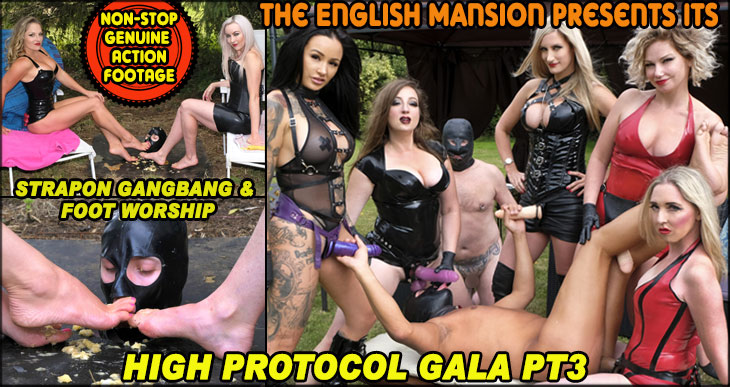 & more coming soon, to this blog, when we'll let you see what happened at the end of the gala party…
See here for the early afternoons action – Blog 1
& here for late afternoons action – Blog 3