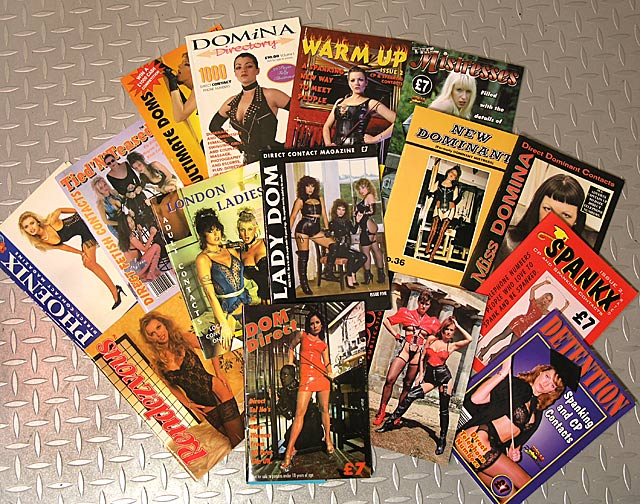 Now most subs think the process of meeting a dominant woman or prodom is a pretty difficult one – actually, you should all think yourselves lucky, just try and imagine what it was like before the advent of the Internet! When I first started we put coded cards in newsagents windows – we'd sometimes get comical responses when someone got hold of the wrong end of the stick (pun intended 🙂 ).
We also put out personals in contact mags where you were given a code and interested parties would write to you, it wouldn't be unusual to receive a sack of replies but the process of responding to them was epic. Later, with the revolutionary introduction of the mobile phone contact mags allowed phone numbers and if Mistresses think they get wank**s and no-shows now; it's nothing compared to the days before caller display, back then you'd receive weird, deep breathing (keep talking I'm almost there) and even threatening calls, pretty much on an hourly basis. We were treated as a free sex phone call service. We didn't even have appointment times for new clients we just booked in everyone and hoped for the best.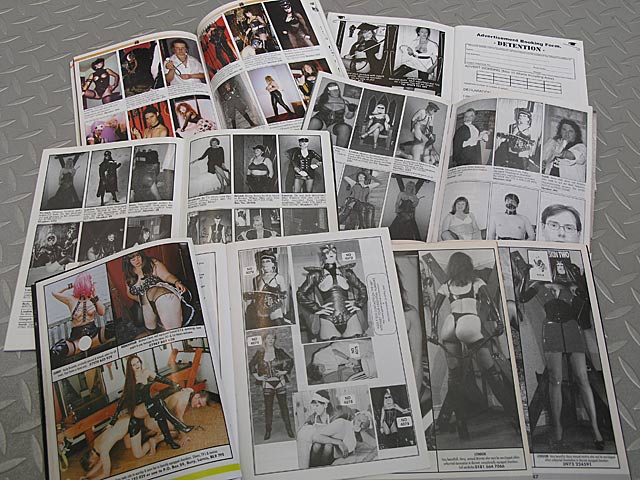 Now if I was playing spot the domme, we'd have: Mistress Caroline, Mistress Teresa May, Miss Parker, Mistress Severity, Mistress Annette,  Mistress Patricia, Mistress Eve/Karla, Mistress Xena, Mistress Zena, Mistress Anna (Brighton), Mistress Anna, Mistress Kate & Mistress Suzanna.
See also: DDI Domination Directory International – A Glorious Revolution